If you are on a budget and seeking stunning outlooks, cultural extravaganza, delicious street food, epic history, interesting folklore, and amazing shopping experience, Vietnam is for you!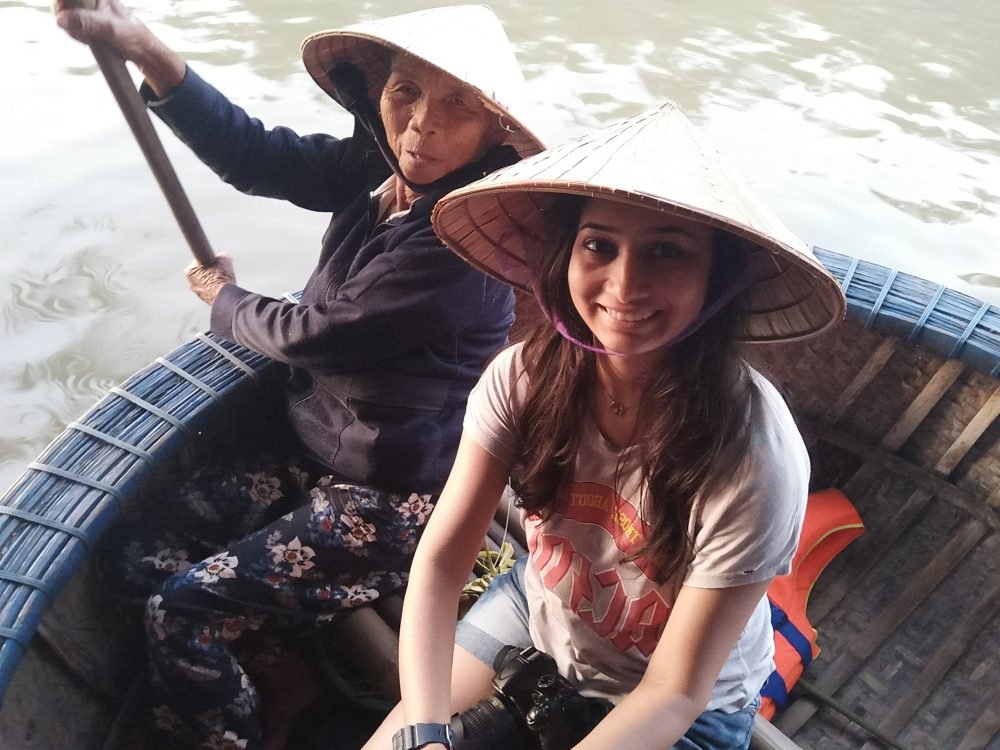 When one mentions Vietnam, we are usually reminded of the tragic Vietnamese war that wrecked the nation and wonder if the country is travel-worthy and does it really deserve your holidays? Well, it is way more interesting than you can imagine. Today, Vietnam has a well-established travel circuit and welcomes globetrotters from across the world. Whether you are on a backpacking adventure, a self-discovery solo trip or a romantic getaway, this South Asian beauty needs to be on your bucket list!
Generally, people tend to combine Vietnam with Thailand and Cambodia since they are all closely located in the South East Asian region. But trust me, Vietnam deserves an itinerary just for itself because there is so much to explore and experience. While planning our trip, we too thought of merging it with Cambodia and Thailand, but after getting to know what Vietnam has to offer, we decided to go the off-beaten track and ended up exclusively in Vietnam for an incredible vacation. Let's begin the tour!
Where to go in Vietnam?
As I always recommend, the basic step to plan any itinerary is to understand the maps and distances since it makes it a lot easier to go around. Vietnam has three main regions – North, Central, and South.
They are all culturally very different; be it food, language, sense of fashion, and way of living. But for travelers, experiencing all cultures could be interesting. Geographically, North is more about the natural beauty; gorgeous seascapes, cascading rice terraces, huge caves and mighty mountains whereas, Central and South are more about the relaxing beaches, grand resorts, fun nightlife and shopping sprees. Also, if you want to explore the true historical relics and war museums, focus more on North Vietnam and if you prefer modern art, then go for South Vietnam. It is up to you what you pick and how you prioritize but try not to force everything on your itinerary.
Here is my suggestion on the best places –
North Vietnam – Hanoi, Sapa, Halong Bay, and Tam Coc.
Central Vietnam – Hue, Hoi An, and Da Nang.
South Vietnam – Ho Chi Minh City, Mekong Delta, and Phu Quoc.
Travel Tip: Vietnam is good in all seasons, depending on what you want to experience. Please pick your places as per the seasons and always keep a check on the weather. We went in January, which was the cool season in Vietnam, but we also experienced some rain showers. June-July is summer time and obviously, the peak tourist season so plan your trip sensibly.
Ideally, Vietnam is best explored on roads; on bikes or by foot, and travelers tend to spend a minimum of two weeks mapping all destinations from North to South or in either direction. But for those who have hectic work schedules and can only spare a week or even less, yet want to see the beautiful portions of Vietnam, don't worry! I have put together our six-day itinerary that won't disappoint you –

We were on our anniversary trip, and that is why it was more like a romantic getaway for us. Since we had only six days, we equally divided them between North and Central Vietnam.
We didn't do South Vietnam at all. We had to cancel Mekong Delta due to bad weather, skip Ho Chi Minh as we didn't want to visit any crowded cities on our trip and Phu Quoc too as it was extreme South and we were short on time. We started our journey from Hanoi in North Vietnam, covering Halong Bay and a few villages en route. Our focus was on the seascapes, caves, and the cruise, so we decided to skip Sapa and Tam Coc.
Due to time limitations, instead of driving, we took a flight to head to Da Nang in Central Vietnam. Our focus here was on the beaches, rivers, and resorts. Da Nang to Hoi An was just a short drive, and we spent the remaining two days there, chilling at a riverside resort. Our final day went mostly in transit. We took a car transfer to Da Nang airport, flew to Hanoi and got back to Delhi.
Onward Flight Route: New Delhi-Bangkok-Hanoi
Return Flight Route: Hanoi-Bangkok-Delhi
How to apply for Visa?
Since Vietnam is a budding travel destination, it has an easy visa application process and it is best to apply for it online; especially for Indian citizens. Check out
My Vietnam Visa
.
What to do in Vietnam?
Well, there is a lot to do between North and South Vietnam, so let me take you through it place wise –
Hanoi – The Country Capital
They say you haven't experienced Vietnam until it's noisy and full of traffic. The capital of Vietnam is a bustling city, full of life. If you are staying in the Old Quarter, you can simply explore the streets of the ancient town and walk past by the colonial era buildings to recollect memories of the Vietnamese war. During the evening, you can sit by the Hoàn Kiếm Lake and click some pictures, visit temples or even do some street shopping on your way back. And if you are tired walking, just hire a "Cyclo" or a pedicab and go sightseeing.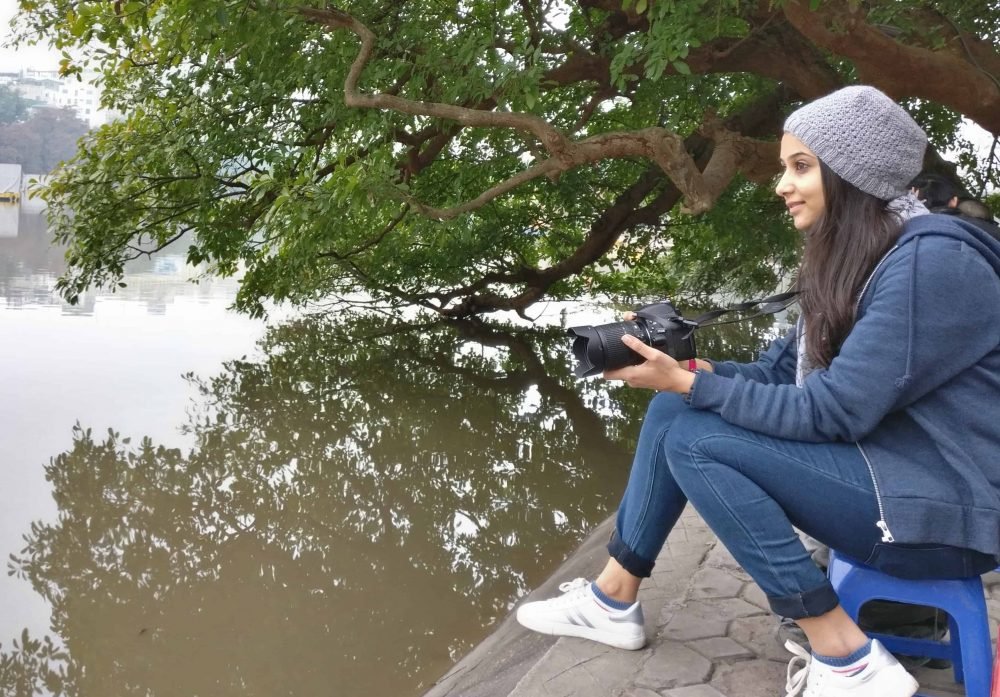 Walk Through The Night Market In Hanoi – The Ultimate Food Haven: If you are a foodie, Hanoi is going to be your food haven! It has some of the best and cheap street food in the world. And if you happen to be there on the weekend, you can visit the night market that runs through the old quarter and try some amazing local food and iconic dishes such as Banh Mi (Vietnamese Sandwich), Pho (Noodle Soup), Ca Phe Trung (Egg Coffee), local beer and laughing gas balloons from the bustling roadside stalls.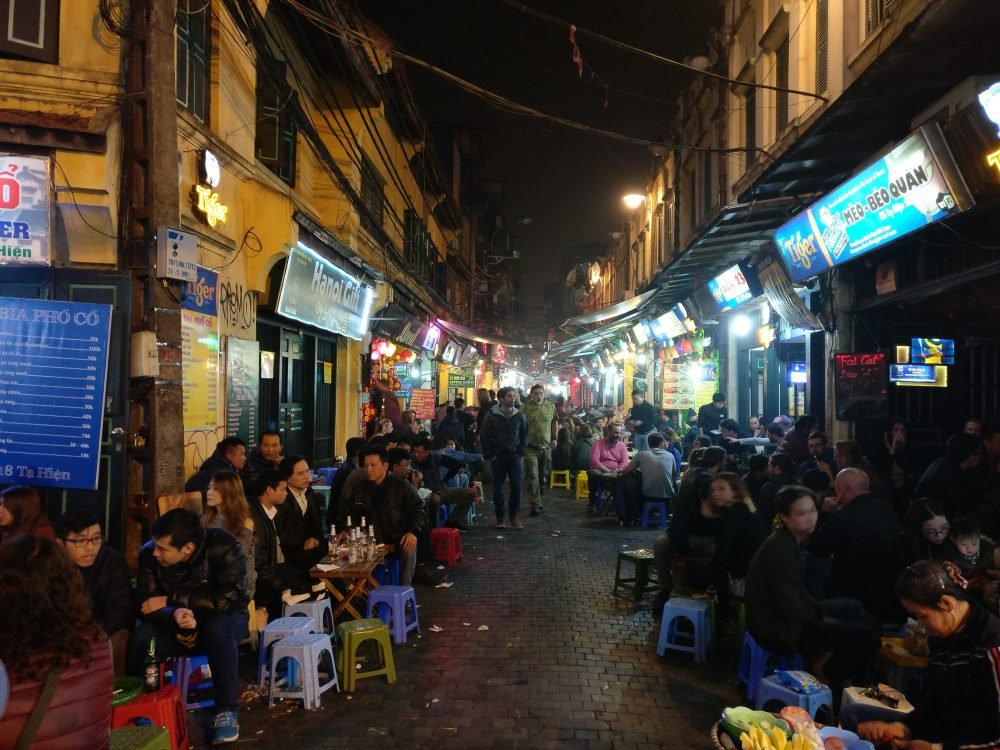 The market is illuminated with fancy lights and has a very lively atmosphere, especially for those who like to party and get high on music. If you are lucky, you may also experience some traditional Vietnamese performances where the locals exhibit an amazing culture through their dance and songs. It is also a great place to buy some cheap and local souvenirs like paper art, Buddha miniatures, silk scarves, bamboo articles, etc.
Travel Tip: Sometimes, finding good vegetarian food in this country can be a nightmare. If you are a vegan/vegetarian, be careful when you order food since most of it is full of meat and the local vendors might not understand English. Even the vegetarian food in Vietnam is cooked in meat oil/fat, so make sure you bother to ask before placing the order. Just say "Chay" or No Meat Please.
Hear Namaste on the streets of Hanoi?
If you still can't eat anything, the best way out is to go to an Indian restaurant because Hanoi has plenty of them. Since we are vegetarians, we had one of our dinners at Namaste Hanoi that serves the most authentic and diverse Indian dishes in Vietnam.
Halong Bay – A Paradise on Earth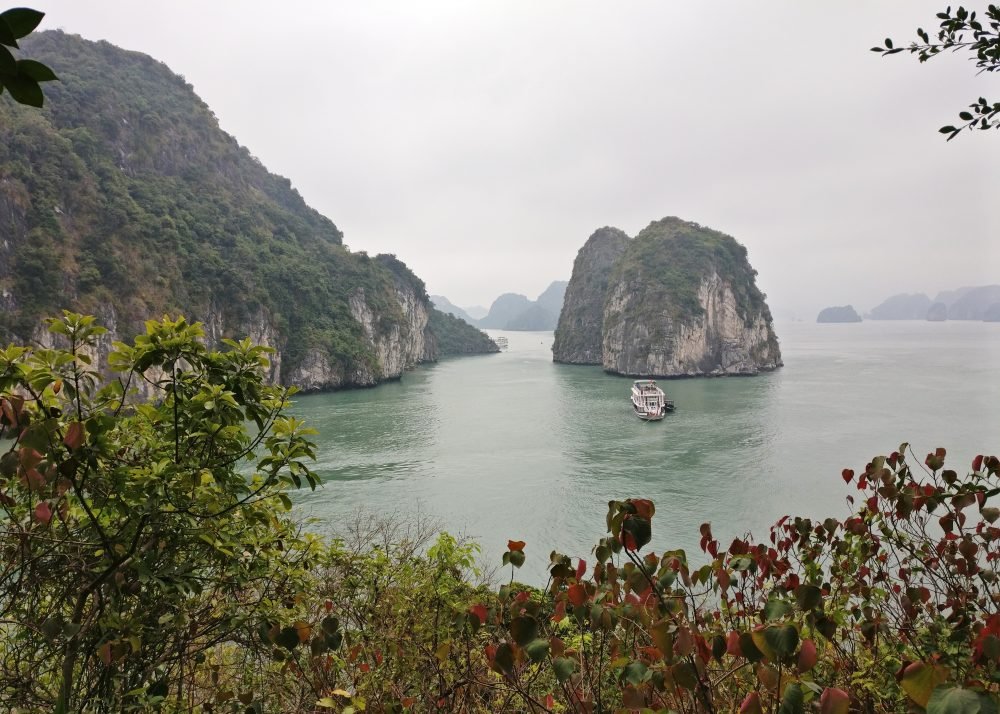 Developed over millions of years through geographical processes in the sea, Halong Bay is a seascape carved by nature. If you love the smell of the sea and the shape of water, Halong Bay will be your most favorite place to be. With tranquil emerald green waters, magnificent limestone islands and magical caves, this has been declared as one of the New Seven Natural Wonders of the World.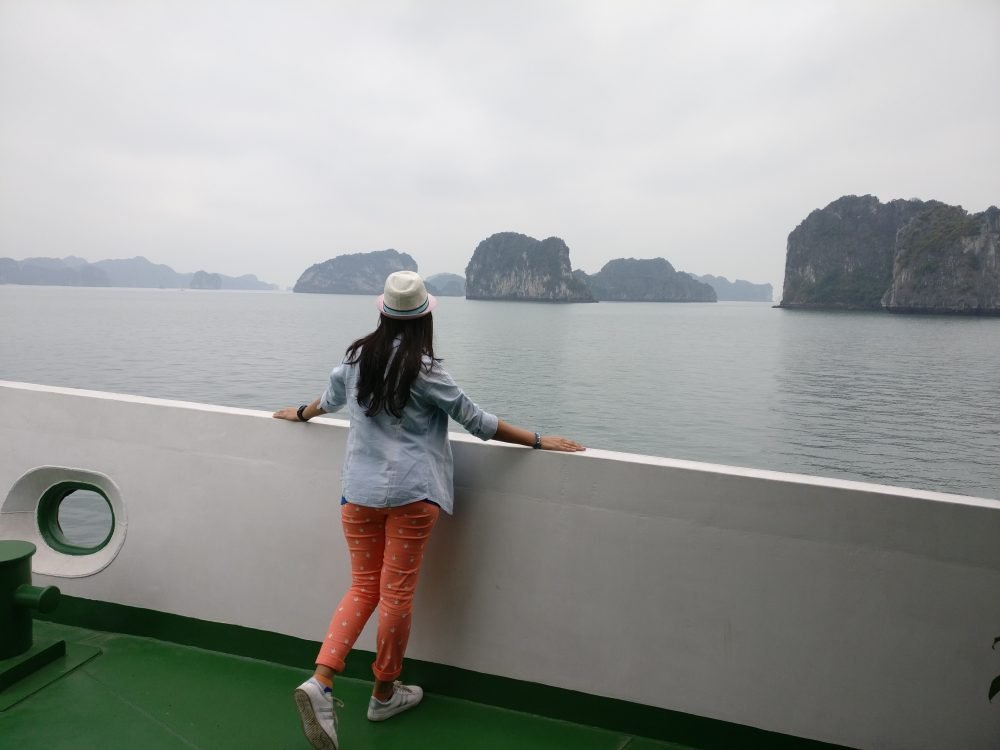 Float Past A Thousand Islands And Sleep On A Luxurious Junk Boat: No matter what your budget is, a cruise in Halong Bay deserves your splurge. While you ride on one of the cruises, you can observe a thousand limestone islands moving past, watch the magic of nature unfold and get high on the fresh ocean breeze. You can stay overnight on your junk boat to experience great Vietnamese hospitality and get a slice of the local culture and food. You can even dive into the refreshing waters and spend a day full of interesting activities.
Travel Tip: Halong Bay has three main areas – Ha Long Bay, Bai Tu Long Bay, and La Han Bay. Even though they are geographically similar, the main difference lies in the tourist influx because most of the boats float in the Ha Long Bay area. Though it was expensive, we chose to cruise over Bai Tu Long Bay because it was an offbeat route and had quieter waters with fewer tourists. It is also called The Bay Less Travelled. Pick your route wisely.
Da Nang – A Coastal Retreat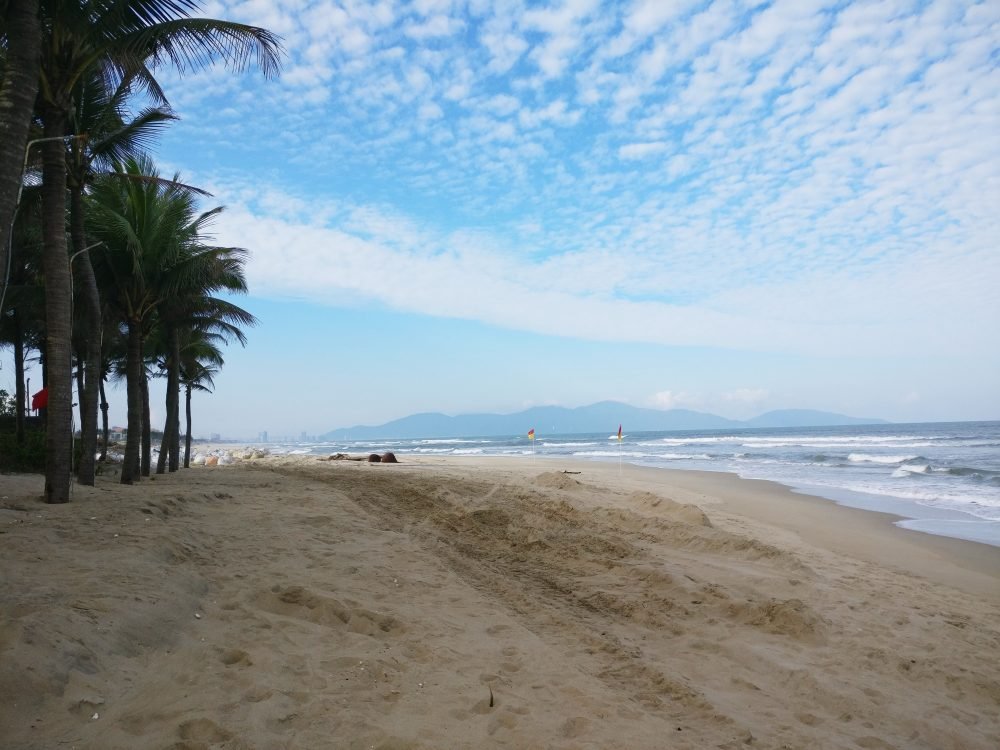 Halfway between Hanoi and Ho Chi Minh City, Da Nang welcomes you with its crystal clear waters and enticing white sand beaches. It is more of a beach resort destination but you can also explore some famous architectural wonders in the city such as the Dragon Bridge which is the longest bridge in Vietnam and offers a dazzling display of lights, fire and water and the Golden Bridge that curves out in an elegant insta-worthy design, decked in purple Chrysanthemum walkways and offers spectacular views of the countryside.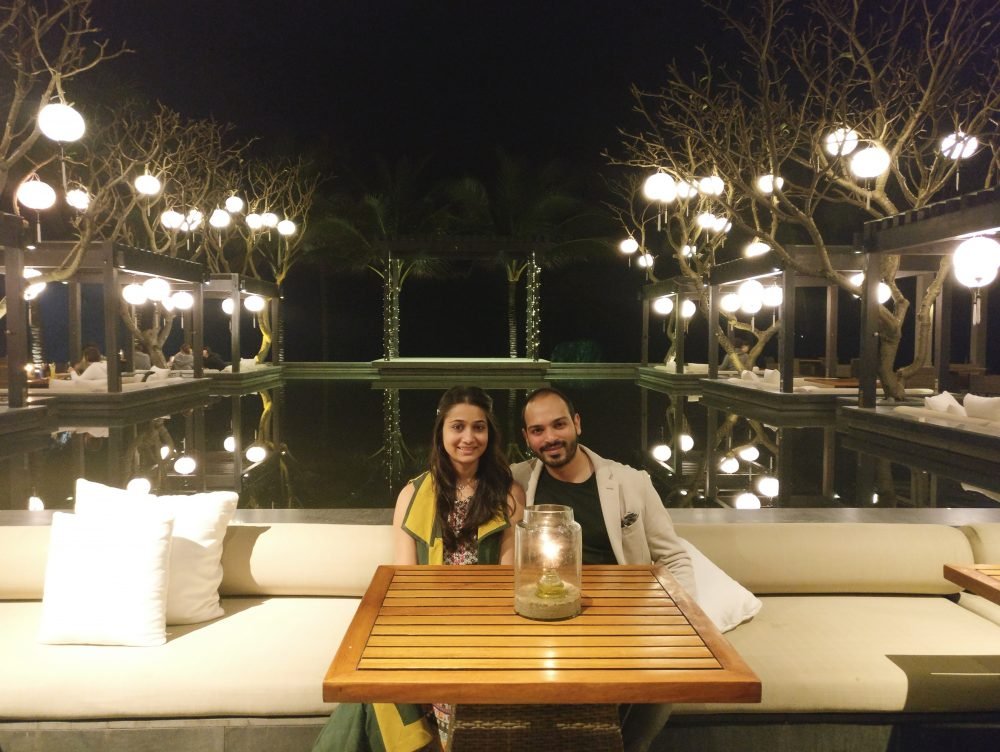 Have a Namantastic Staycation: If you a looking for a wonderful retreat experience, you must stay at Naman Retreat in Da Nang; a luxurious Spa & Beach Resort that perfectly syndicates the traditional Vietnamese culture with a modern day charm. It offers dreamy living spaces and unique experiences that can awaken your senses, calm your mind, heal your body, and renew your soul. They have a private sand beach, a serene pool, a wall-less spa centre, amazing restaurants, bars & cafe, and a beautiful souvenir shop. It also features award-winning bamboo architecture and exquisite interiors that will leave you spellbound. We stayed at a private pool villa festooned in stones and bamboo, designed to relax and unwind. We soaked ourselves in a refreshing plunge pool, placed across our intimate courtyard garden and spent the rest of the day, exploring the resort on our bikes. We also sampled one of the best breakfasts and Vietnamese coffee during our stay.

Travel Tip: The Dragon Bridge is scheduled to spit water and breathe fire from its mouth from 21:00 hrs onwards on all weekends and annual festivities. To witness it, you can visit the waterfront or even go one of the riverfront cafes and bars that offer rooftop seating overlooking the bridge.
Hoi An – A Quaint Ancient Town
If we want to be at a place free of traffic and pollution in Vietnam, Hoi An is happy to serve you. Set against the backdrop of an enchanting laid back riverside, this little town is full of fields and farms, historical wonders and shopping delights. You can simply rent a bike or a motorbike and go around exploring the rice fields and touring vegetable gardens in the nearby villages.
And when you need a quick break, park your bike and just hop-on on one of the Basket Boats or Thung Chai that navigate through the coconut lined streams of Cam Thanh Fishing Village. You can spend your evening exploring the markets, relishing the authentic Vietnamese coffee or tasting the global cuisine, or even take a craft or cooking class. Its dreamy atmosphere will surely breathe life into you.
Get a New Wardrobe: Believe it or not, Hoi An is a Shopper's paradise, and as soon as you arrive here, you must hit the market. Hoi An is a town of tailors and an ideal place for you to get some amazing custom-made occasion outfits such as suits, coats, shirts or trousers and made to measure classy footwear on a budget.
You can get anything stitched in a day's time or even in a matter of a few hours. You can even find leather bags in these cloth shops. There are endless stores in the market but here are my recommendations –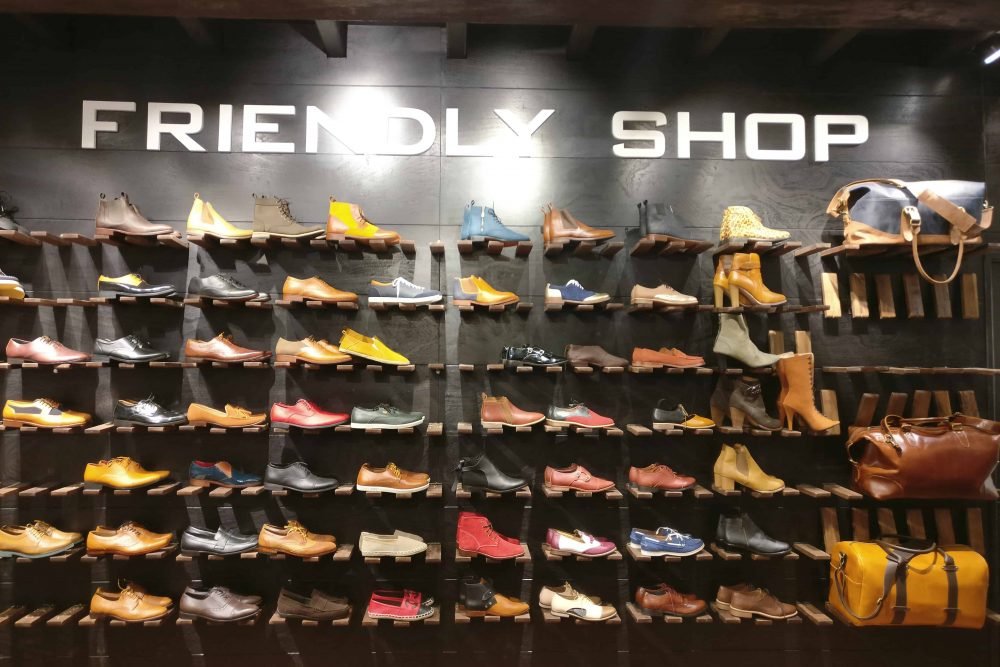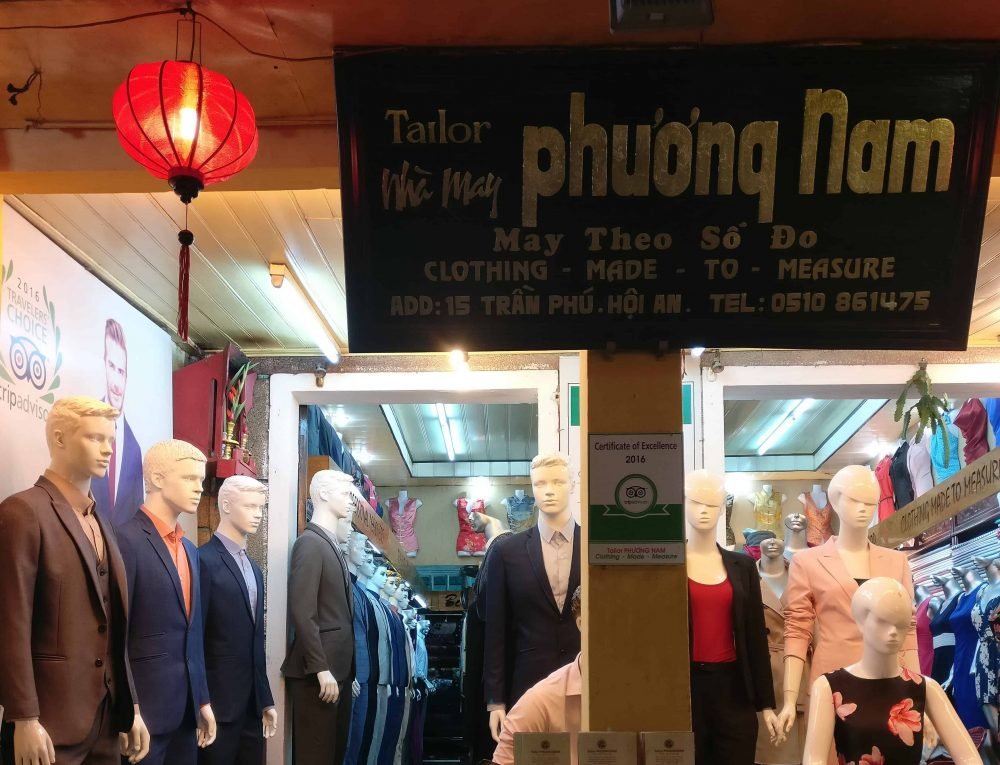 Travel Tip: Hoi An is known as the city of Lanterns, and you cannot leave this place without buying a beautiful lantern for your personal space. With so many colorful designs, patterns, and shapes, you will be spoiled for choices. But grab what suits your taste and don't forget to bargain.
How To Handle Your Expenses And Budget Your Trip?
As a couple, we did a 6 days Vietnam trip in approximately INR 2 Lakhs inclusive of everything. A major chunk of money went in flights because the frequency is low and there is no direct connectivity for Vietnam. Internal travel cost is not much and you can actually hire bikes to make some crazy savings. We tried to balance our accommodation cost by choosing basic hotels in Hanoi and Hoi An and spending extravagantly on Halong Bay Cruise and Da Nang Beach Resort. Food and Shopping are miscellaneous expenses but trust me, it is all low-priced. Just learn the art of haggling and you can surely save a bomb in this country.
In general, you can have a luxury vacation in Vietnam even on a low budget! Here is the currency conversion:
1 INDIAN RUPEE = 337 VIETNAMESE DONG
But if you are Traveling Solo, the cost may go slightly higher since you will be bearing all expenses just by yourself. And if you are a backpacker and plan to stay for weeks or months, try making a day-wise budget without getting fussy about things.
Travel Tip: Always keep cash in hand in Vietnam; whether you are out for street shopping or just grabbing some food. It is still a developing country and most of the tourist regions are yet to grow urban. Therefore, you may not always find digital payment options available at various stores.
Add This Holiday Haven To Your Bucket List!
Vietnam surely is a great place to be where you can witness the spectacle of nature without breaking your wallet. Whether it is the Northern Watery Wonders such as the Halong Bay or the Central Beach Delights such as the Coastal Towns, this country is going to win your hearts and make you cherish your holiday forever. So what are you waiting for? Add it to your bucket list and visit there soon!