Offbeat locations typically stand for places that fall away from the usual tourist maps. These are places that are still untouched by the influence of mass-tourism. More often than not, these offbeat places, are either tucked amidst natural beauty or offer a distinctive perspective of the local culture, local narratives and/or the way of living.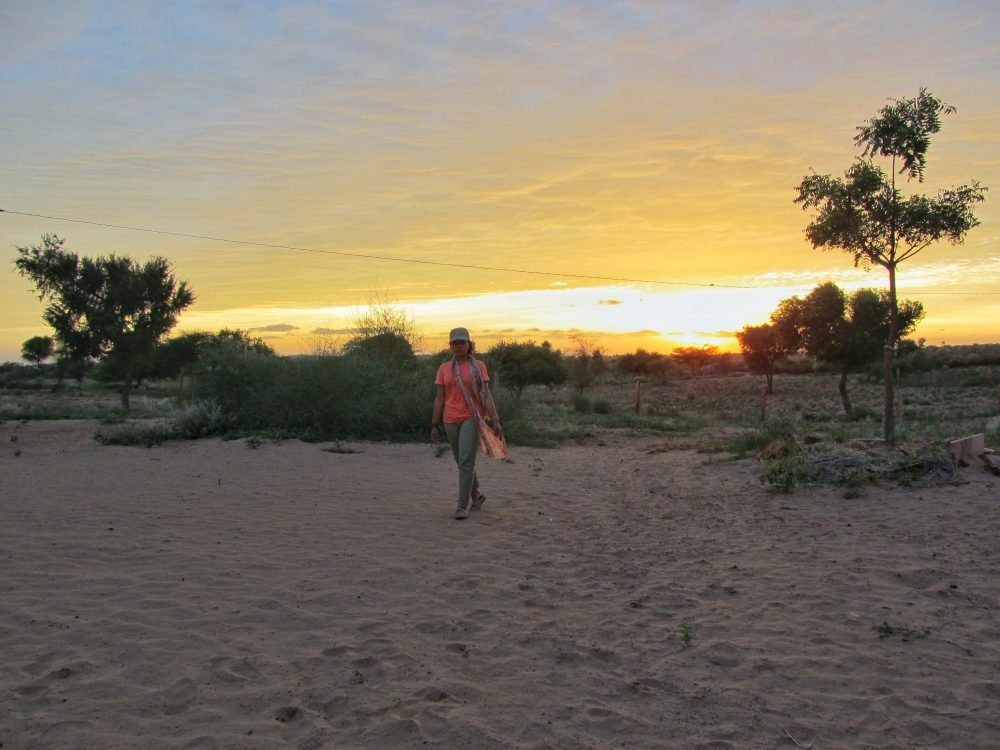 Around my travels in the past two years, my range and choice of offbeat places have varied from fetching lesser-known corners down the alleys of the city streets to adorning nature in the serene countryside vistas.
Why have I Always Chosen to Travel 'Offbeat?'
Like everybody else, my initial travels focussed more on self-portraits and barely gave any attention to the beautiful landscape whatsoever. Back then, traveling just meant, catching-up with distant relatives, a couple of family vacations, and a new photo opportunity. However, as days changed to weeks, weeks changed to months, and months to years, my love for reading travel content, and learning languages exposed me to a horizon that seemed far more foreign than it actually was. The limited belief of traveling being just a photo opportunity or a vacation had started to seem unusual, and that is when my travels started evolving. It was then, not just a matter of finding purpose in life or to find myself, or to run away from the humdrum of a 9-5 job. Rather, it was a new window of life that stretched before the 17 y/o me who barely had any influence of travel from the interweb. It simply meant, to enjoy the beauty of a new place and everything it had to offer to admire it with fresh eyes. And that is what brought a huge drift in the way of travel I'd always thought of.
At 18, when I'd actually started thinking of travel a little more different than just a vacation, I'd started seeing it par the maze of selfie-obsessed tourists and had started connecting with the place as much as I could. That's when I'd tried my attempts at exploring places that were unsung and stood beyond the common radar of tourism and the superficial selfie-conscious tourists.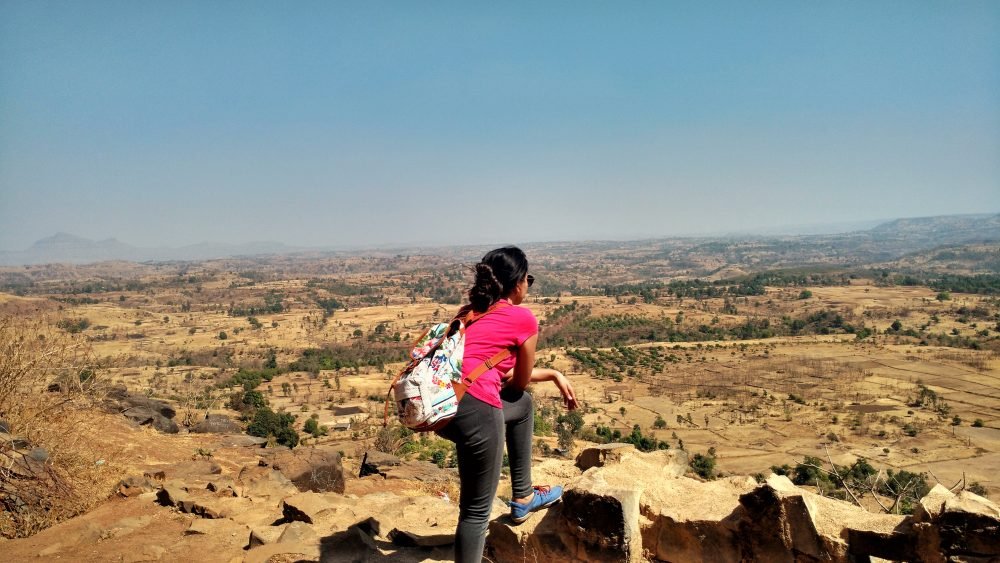 My first tryst with offbeat travel happened in the mountains of Jawhar, in Maharashtra. Just at about a distance of 140 km from Mumbai, the entire notion of my travel was expanded when I'd found myself, amidst the verdant meadows and the peaks of Jawhar, that not only spoke of bounties of nature but also carried a rich cultural diversity of the people of the Warli tribe and a side of British history through the grandeur of the Jai Vilas Palace. This offbeat experience in Jawhar was the type that had rewarded the 17 y/o me, with the precious gift of solitude, and being close to nature. These emotions probably felt too adult to define for a young soul like me, but such was and is the power of offbeat travel. And ever since, I've started doing it, no matter, how vexed it has seemed to define the 'offbeat' experience, it has always been worth the word jigs and the puzzles.
So, if you too are looking for a connect with travel just for the simple reason of enjoying the very being of a place, then you'd probably want to venture out in the path not many consider of taking. Here are my top tips that are already tried and tested to find an offbeat place as an amateur.
1. Shake Hands with Google.
Yes, probably this might sound lame because isn't that already considered as a pre-requisite if you are looking for traveling to tourist places? Yes! But by google search, I mean to start searching for 'lesser-known' places near your city. And be ready to not expect the results right away on the first page. Instead, hold your horses before you sit to do your research because this might want you to go up to the first ten pages (to a maximum) to find that specific offbeat experience that has been sitting at the back of your head for quite some time. But trust me, it's worth it.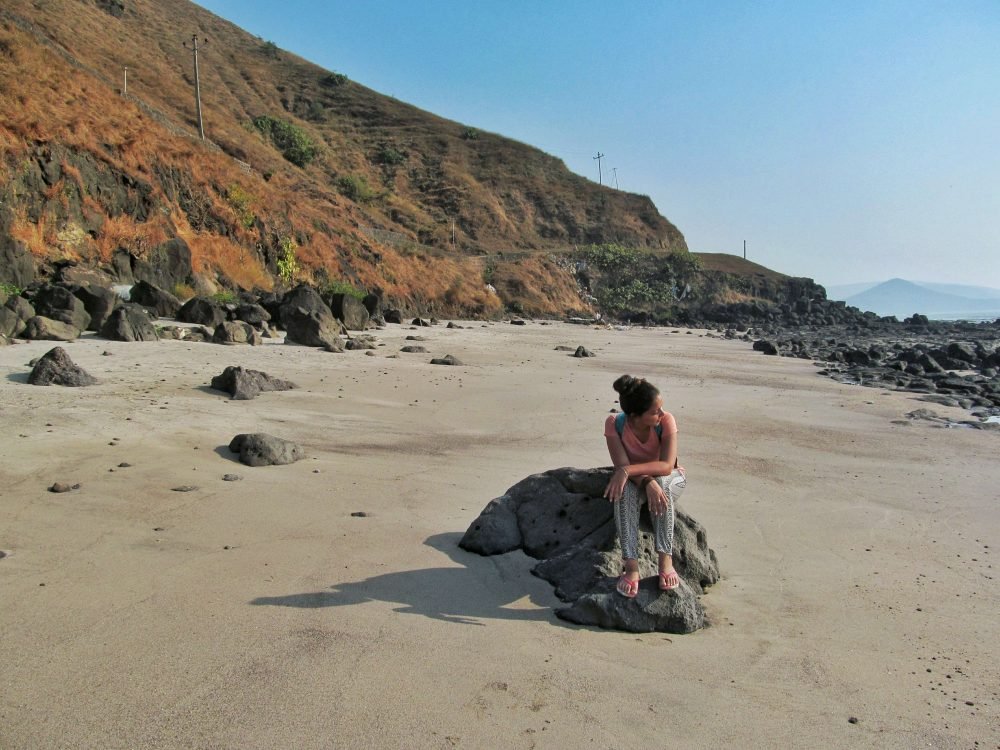 Back in the winter of 2017, a casual group trip to Alibaug had exposed me to a side of offbeat travel like none other. A very spontaneous day outing with some acquaintances, with no common ideas of travel, brought us to a deserted island of Korlai, after a lot of hair-pulling on where to go, and what to do. After some interesting debates, on ditching the touristy trail and taking the road less traveled, we finally, found ourselves, in the middle of Korlai beach, where blue seas stretched till eternity as we stood on a pristine white sand beach with our feet under the heap of warm sand. With barely any soul in sight, the whisper of the gushing sea waves, and the wind in the air, we were left, totally disconnected from the buzz of the life, geographically and as well as typically. In the middle of no network zones and zoning out ourselves completely from civilization, with just the bare sea in sight and the company of a 15th-century Portuguese era fort, we were happily disconnected with the world to joyfully connect with Nature. The dramatic poets within us appreciated every beauty that sat right before us, from coral polyps to blooming wildflowers.
Certainly, that is the magic of going offbeat and doing things only a few would want to try doing!
2. Filter through your Instagram feed!
Instagram has admired the couch potatoes in us a little too much, so much so that, we barely want to find a way beyond that. However, it is a platform that can be used to serve more good than mere FOMO.
Initially, when my travels motivated me enough to write blogs and share stories, my inspiration was (still is) Shivya Nath of The Shooting Star whose travels are majorly focussed ongoing 'Offbeat.' I could (and still) totally relate to her travel style and admired it because of our similar tastes in taking the road less traveled.
That is how, one fine afternoon, strolling down the tapered streets of Jodhpur, I'd followed one of her trails to explore the Rao Jodha Desert Park in Jodhpur, which is often overlooked at by the local guides and the tourists but at the same time it stood out to be one of my favorite nooks that offered surreal views of the majestic Mehrangarh Fort and the old blue city away from the touristy crowds. Such was my experience in exploring the lesser-known Jodhpur following the footsteps of my inspiration – Shivya Nath.
Probably, you could find yours and step-out to answer your call of wanderlust.
3. Say Hi to Road Trips and/or Bike Rides.
Hopping on to our car, or taking a bike ride spontaneously, was one of the reasons my love for travel had aggravated in the very early stages. The fun of landing into scenic spots out of nowhere, sometimes, also with no guidelines on any maps, stood out to be an enthusiasm in its own wonderful way.
Road trips or bike rides are probably the easiest way to go off the beaten path. With the vehicle, also comes the flexibility of choosing random pit-stops whenever and wherever it feels scenic. Road trips or bike rides, closely associated with the fact, of how equally beautiful the journey, as well as the destination, is!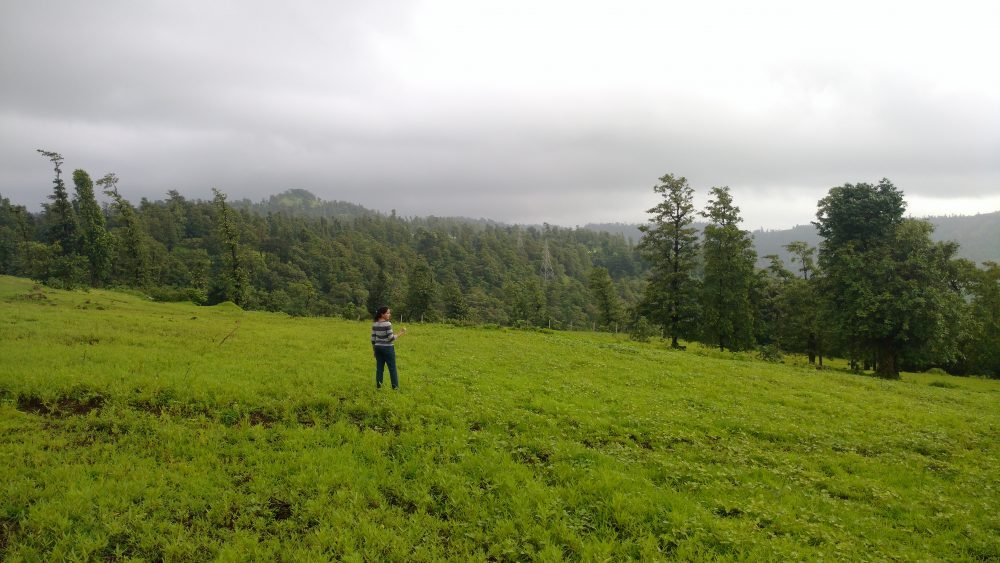 Back in the monsoons of 2017, one of our spontaneous long drives was to the Gujarat countryside, away from the city of Vapi. The drive took us through the moderate buildings and the gloominess of Vapi, but it changed drastically when we'd started heading towards the countryside. What had started with green pastures, and greener clearings was immediately followed by winding roads, cloud-kissed mountains, and lush green meadows. To all our surprise, that was the side of Gujarat, barely anyone had ever spoken about. In the company of just the cold nip in the air, the fleeting mist and the occasional pitter-patter of the rain, we'd started adorning the side of Gujarat, that seemed magical to say the least.
4. The Idea of 'Street Wandering.'
As young as 17, the only notion of travel that filtered through my IQ was of – traveling being expensive. But, somewhere down the rigidity of my IQ, my love for traveling grew far more, to stick to one idea of travel and to try out the type of travel that suited my taste and more importantly, my pocket-size! That zeal for travel and to see new things, helped me come up with the concept of 'Street Wandering.' This is what further took me to some of the rarest of the rare places in and around Bombay, merely by wandering down the city streets.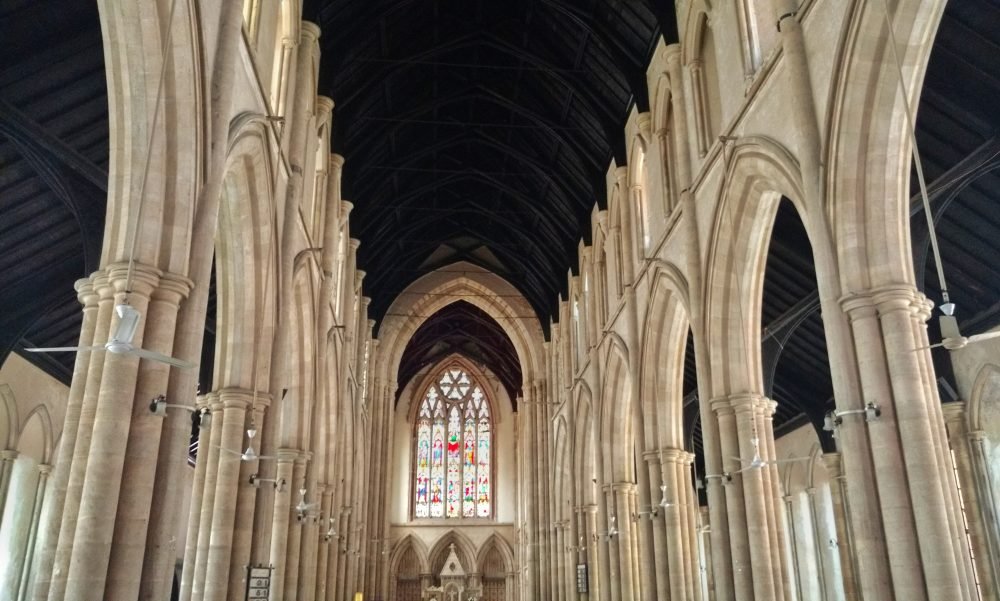 Somedays, I'd ended up, in lesser-known art galleries, showcasing nude paintings, while on others, I'd catch up on some good conversations with the only-living Chinese family of Bombay. This very idea of 'street wandering' has taken me from the intrinsic blue corridors of a 150-year-old Jew Synagogue to the mesmerizing Gothic architecture of India's first Gothic Church. This plain-simple idea of falling in love with my own city time and again, has indeed, taken me places. Inside. Out.
Still not convinced of going 'Offbeat,' well then, these tips to have an 'offbeat experience' in the touristy destinations, could come in handy.
5. Connect with the Soul of the Place.
FOMO on the tourist places can get real at times. I've been there and felt the same way. It has occurred to me time and again, where I'd not want to miss out on the rich culture and heritage of the tourist place that makes it stand out. So, while I was on a slow-lived trip to Jaisalmer, my visit to all the popular tourist attractions was coupled with conversations with the locals, which obviously led to a quite a lot of local narratives of the touristy town and some hidden tales of the monuments.
As I walked down the golden corridors of the Jaisalmer fort museum, quite a lot of my interactions took place with the local guards in the absence of a paid tour guide. These guards took an extra effort to share tales of the past without asking for any, which further led to assisted sneaks in the different nooks of the Fort that offered stupendous views of Jaisalmer without any gaze of other tourists. It was strange, how among a thousand other visitors, I'd found my silent corner only because of the kindness of the local guards.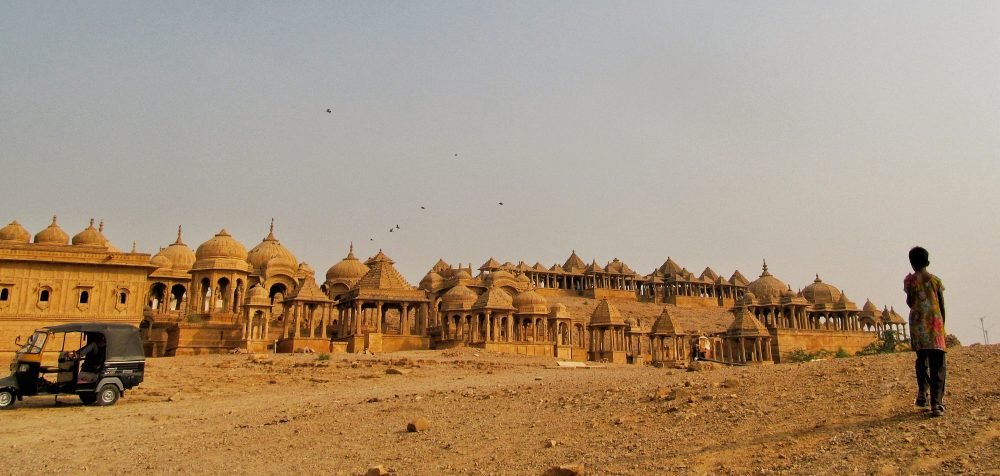 Another time, a casual chit-chat with a rickshawalla took me to the cenotaphs of Bada Bagh, which happens to be the offbeat variant of the cenotaphs of Vyaas Chhatri, much beautiful and far less touristy.
Usually, when we think of travel, we let our minds only consume with every detail of how the place is going to be, in the process of which, we forget, that the locals form the soul of the place. A tiny conversation, here and there, could lead to stories untold, and an experience that would only add up to the memoir of that place.
6. Take it Slow-and-Steady.
Slow travel is a joyful experience in itself. With little or no trace of an itinerary in the back of our minds, slow travel lets us connect with the place, like none other. Instead of being the regular tourist and hopping from one place to another whipping through the place without connecting to the very essence of it, consider going for a long relaxed stay, in one specific destination, where you get into the depth of the place and let it delight your thoughts and the way you think about travel or life in general. Eventually, as you spend more time in the place, interacting with locals, getting familiar with every street, and every corner, you'd probably get to the soul of the place, unveiling folk stories, untouched natural spaces, and the feeling of a home away from home.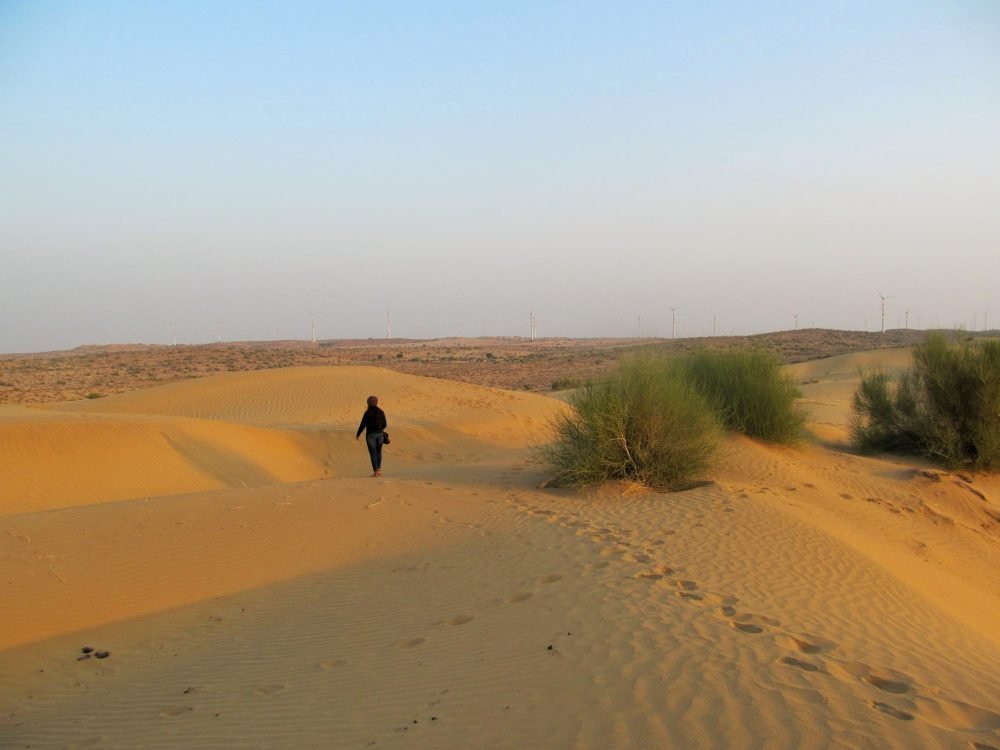 My first tryst with slow travel was back in the winter of 2018, in the golden city of Jaisalmer. A long unplanned stay of good 7 days had unraveled me to a completely untouched desert stretch close to the Indo-Pak border, with absolutely no soul in sight. As the multi-hued horizon extended beyond the trail of dunes, all that we had in our company, were the buzz of the beetles and faint traces of a few desert snakes. With the setting Sun and the wake of the twilight, what welcomed us were constellations of stars and the experience of sleeping on the cold dunes for the first time in forever.
This could've totally, gone differently, had I had a planned itinerary and a shorter stay in Jaisalmer, which could've possibly summed up my experience of a desert in the much crowded Sam and Khuri, unlike this one, that was difficult to even spot on the map!
Offbeat Travel – My Final Two Cents!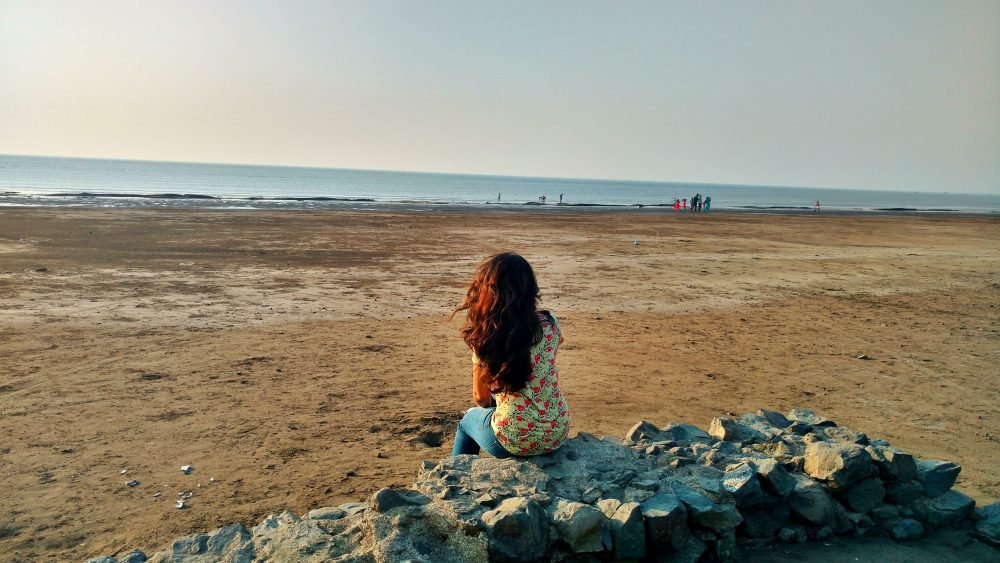 Even though the hyped notion of travel has firmly found its place in our already cluttered brains, it is entirely on us, to not be influenced by the shallow version of travel that social media and the new age influencers try to trick us into and instead venture out of the bubble and have our own variant to it.
Travel has genuinely been an activity of immense pleasure and learning, that has widened my perspective way beyond the four walls of the traditional classrooms. I've always let that learning be priceless and timeless. To you too, let that learning completely be formed out of your very own treasured opinion. Let that learning take you to places. Inside. Out.