They say, a family that eats together, prays together, stays together. I add "A family that travels together stays together." Traveling makes the bond grow stronger as you spend some time with your loved ones away from the programmed, monotonous, and routine life and explore each other more. Traveling adds fun when you are in a group of your loved ones but unlike solo traveling, traveling with family needs more planning. Keeping a few things in mind and going with adequate preparation, will make your vacation a hit.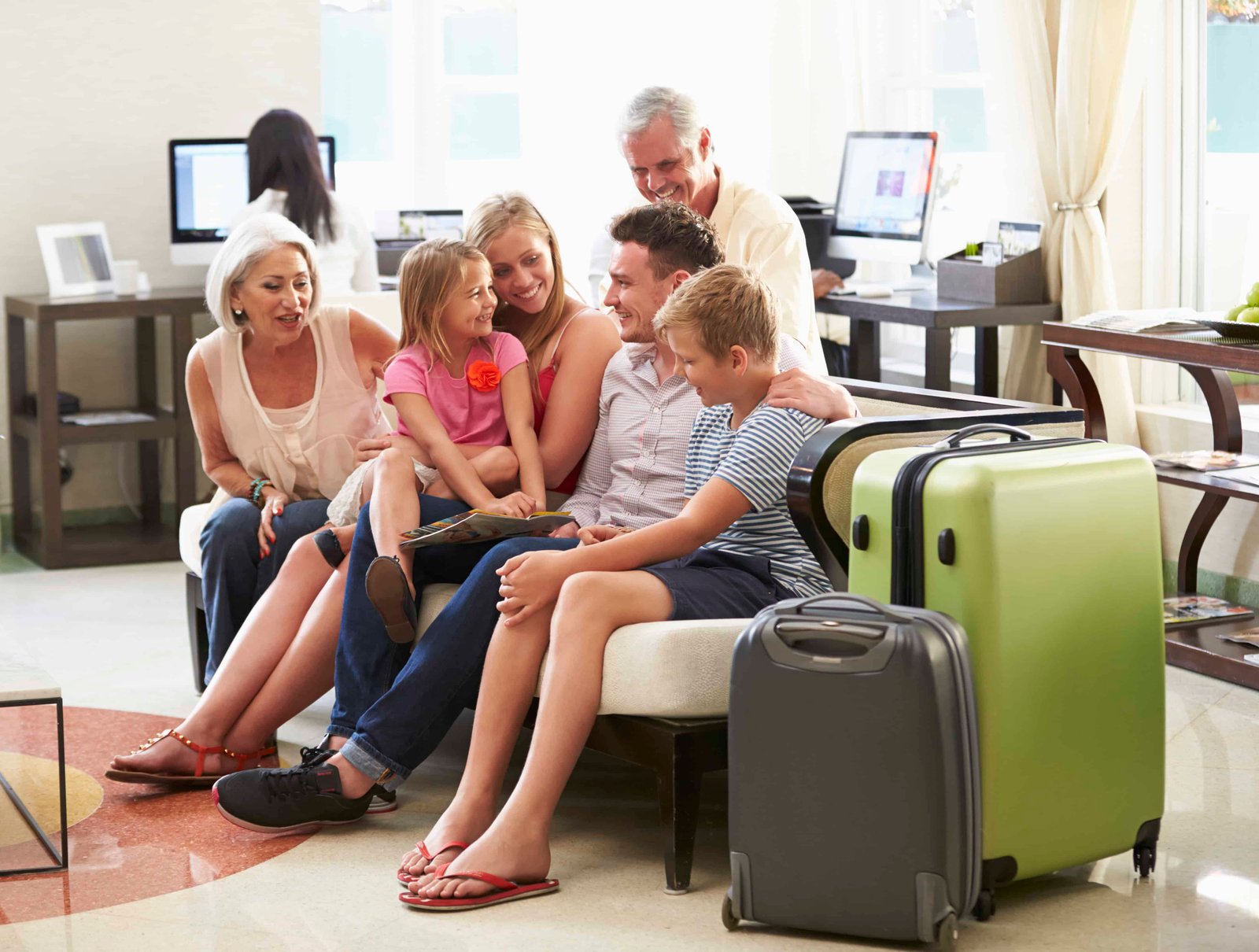 So, here I am sharing a few pointers from my personal experience which you can refer to whenever you plan your next vacation with family:
Keep your Plans Realistic
As you are traveling with your family, make realistic plans instead of the rosy ones. Prepare an itinerary keeping in mind the needs of everyone in the family. If you are on a road trip with kids and elderly members, take breaks regularly. If you have a disabled member with you, make sure you carry the portable, folding wheelchair along. If anyone of you has any medical issues, ensure to carry all the medicines and keep them handy like asthma inhalers, and other first aid medicines. If you have a kids stroller or a wheel chair, make sure the city you are traveling to, is wheel friendly.
Choose your Destination Wisely
Try to finalize a destination which has a direct flight / train if you are not going on a road trip. In case of a road trip, try to be practical and go to a place which can be reached without tiring yourself and the other members sitting in a car. Don't overload your car and sit comfortably. Choose destinations which is kid friendly and family friendly with proper side walk and street walks. You can explore the beauty of obscured places, navigate jungles and enjoy trekking in your solo / couple trip later.
Book an Airbnb / Apartment
As you are a large group, it is always advisable to book an entire apartment for yourself. It does not just make things convenient, but also adds fun as a family as it give you enough privacy. Airbnb comes with a functional kitchen which is ideal for families traveling with kids and old age people for their special food requirements. Also, try to book accommodation in the center of the city to save time traveling to the main attractions. It also reduces the need for taxis, cabs or any other public transportation.

And if required, you can return if the child wants to take a nap or elderly members feel tired and want to take rest. Book your accommodation well in advance looking at the reviews of the previous travellers. If you are reaching or leaving early or late than the mentioned check-in or check out time, check with the host in advance to avoid any inconvenience later. Many hotels offer pick and drop service from the airport / railway station. You can opt for this service as it will be convenient for the entire family.
Keep a Phone Book
Always keep a phone book handy with all the important contact numbers of your friends and family who can be contacted in case of an emergency. Also, don't forget to keep your family doctor's number and inform him beforehand that you might call in case of an emergency. Its always better to be safe than sorry. Note your hotel / Airbnb number also in the phone book.
Don't Keep Running
Traveling solo and in a group has the biggest difference in exploring the place in a given time. When alone, you can cover many spots, cities in a few days but with family, it is always advisable to plan things at leisure. Travel, explore, eat, relax, enjoy and make memories as you are on a vacation and not on any project to discover every nook and corner of the destination. Vacations are meant for relaxation. So, plan 1 or maximum 2 destinations in a vacation so that you will be refreshed and charged up after a break and not tired.
Keep Kids Engaged
With kids, vacation is like shouting and raising them in another city. But, with a few tips and tricks, you can keep your tiny tots engaged and enjoy your me time. Explore kids friendly places like amusement parks, water rides, train rides etc. It is OK to let them indulge in their i-pads when you relax in your hotel. They can listen to their favourite music, watch cartoons or movies as its a break for them too. Load your tablets with their stuff in it to avoid any melt down moments in the flight.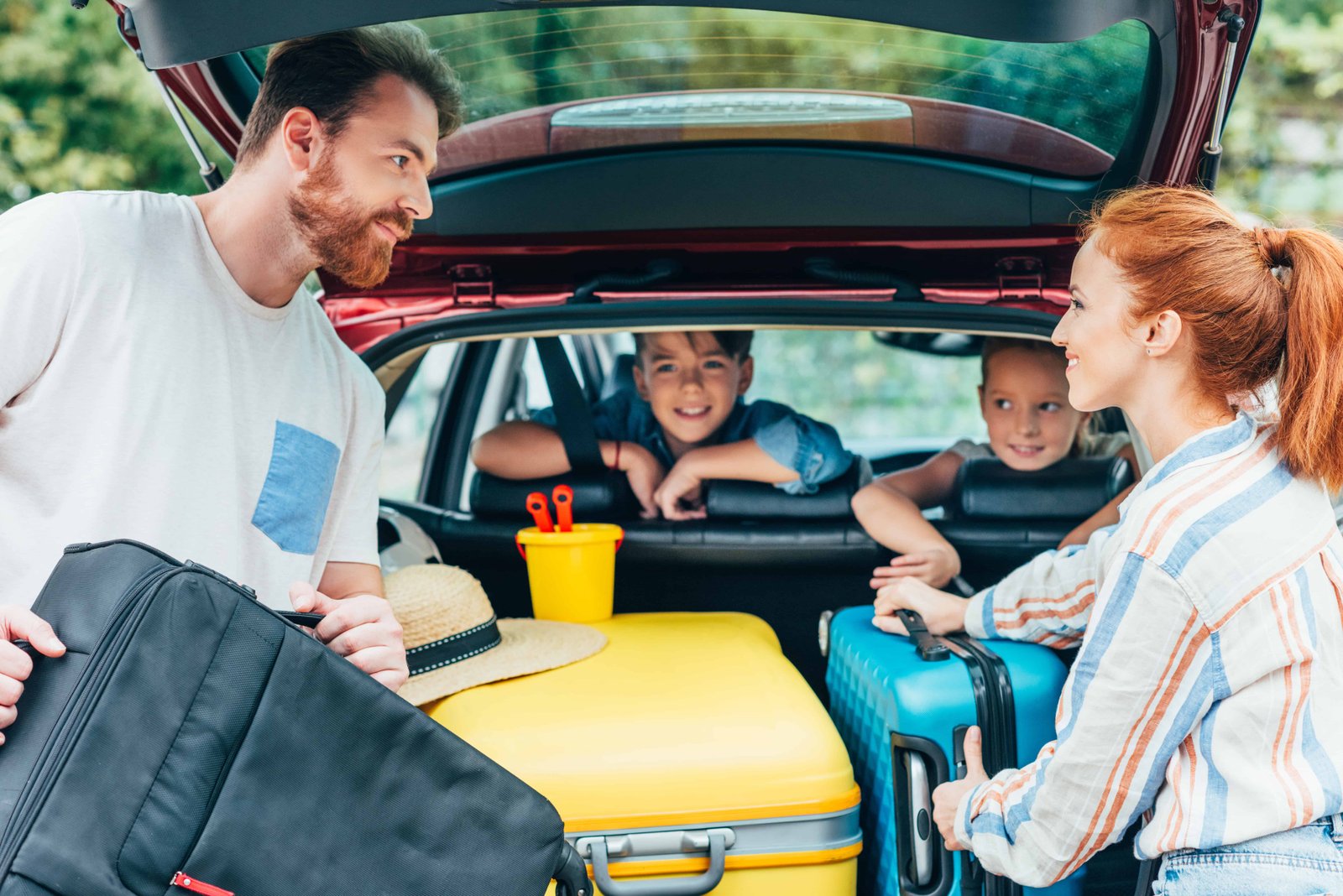 Always Pack Light
Irrespective of solo or group traveling, this is one thing that I have learned over the years and now I always swear by. This not only eases your travel but also give you a window to shop locally more. Instead of carrying the wheel chair or stroller, you can rent one.
Check the Weather/Climate
Book your travel after evaluating the weather conditions of your destination. Of course, you would not like to sit in the hotel the whole day while rain ruins your trip. Pack your essentials according to the weather. Carry an umbrella and raincoats if it is likely to rain and to be safe if there is a sudden change in the weather. When traveling with kids, ensure to keep extra socks, caps, and woolens.
Eatables and other Essentials
When traveling with family, always carry enough water & homemade or packaged healthy snacks to munch on. Fruits, nuts, dry cakes, pretzels, sandwiches, cheese sticks etc. make a good choice. Not to forget, carry face wash, sanitizers, paper soaps, and wipes when on a road trip.
Keep your Camera ready
To make your trip memorable, keep your camera handy always and keep capturing those random moments. Get down on the road and absorb the beauty of nature. Candid shots are always the best ones so click as much pictures as you can. Silly, happy, laughing, frowning everything.