As our taxi drove away from the busy markets of Siliguri (West Bengal), the pale concrete landscape soon transitioned to a serendipitous green scenery. With forests on one side and tea gardens on the other, our route to Mirik shortly took us through the elephant corridor of the Sukna forest. The freshness of the verdant patch of Sukna Forest elated us enough to be wanting to see where these roads took us further. Fortuitously, these winding roads captivated us with splendid views of the rolling hills and scattered villages of the Darjeeling Sub-Himalayan range for good two hours and gradually led us to Mirik.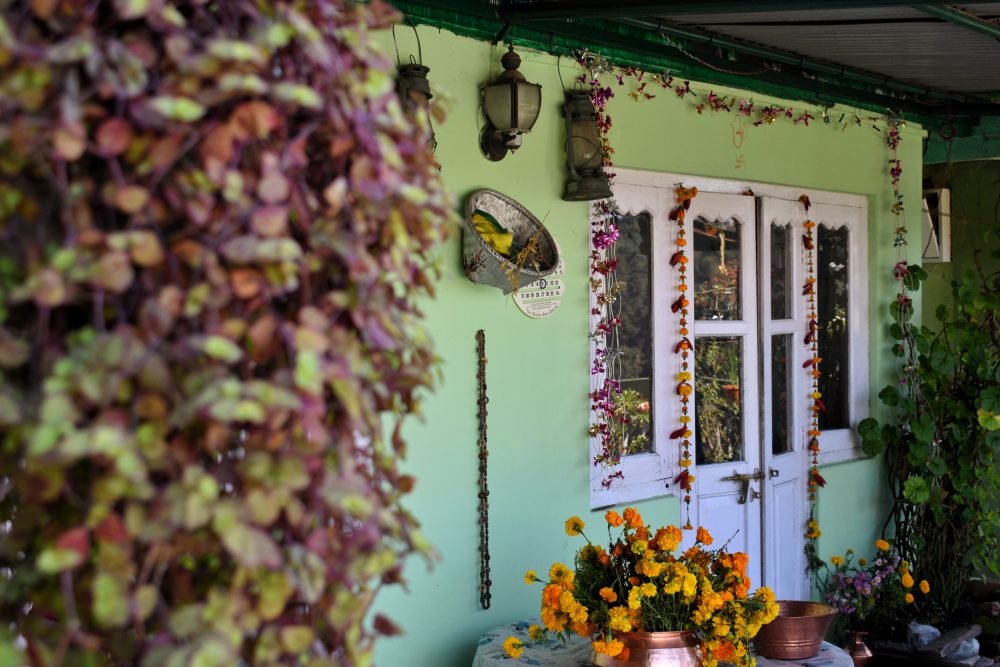 When our taxi pulled into our homestay- Haamro Ghar, located in the heart of Mirik, our young and cheerful local host Anjalina, welcomed us to her house adorned with flowers of all colors, and fragrances; beautifully pampered in up-cycled flower pots. Little by little, over curious conversations on gardening, Anjalina, showed us around their well-maintained terrace garden, where our conversations soon transitioned from gardening to the local culture of the Gorkhas, and the other interesting things we could engage in, to experience Mirik like a local.
Mirik majorly attracts tourists from West Bengal, who, in most situations, are on their way to Darjeeling. To these tourists, Mirik has always been considered as a small transit town that has nothing more than the artificial Sumendu lake to offer. In fact, the first time we'd stumbled upon the idea of visiting Mirik, we too weren't sure of what we could experience in this weeny town. However, the first thought that brought us to Mirik; was the idea to travel slow, to have local experiences, and to discover Mirik beyond its definition of a 'transit town.'
In this blog post, I would be sharing all the reasons why you should consider visiting Mirik:
A land of surreal landscapes that seem unreal.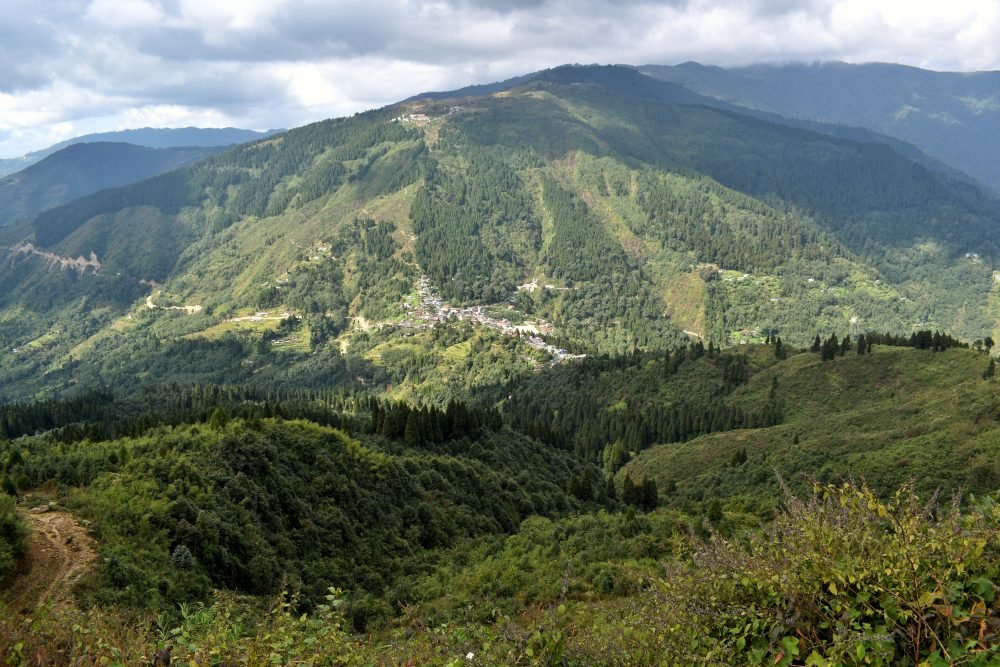 Squeezed between the touristy hill station of Darjeeling and the urban center of Siliguri, Mirik offers a unique charm to those who are keen on exploring the lesser-known side of this town. From the mountains that are clothed with densely grown Japanese Cedar trees, the peace emanating Bokar Monastery, the towering mountains that border India and Nepal, the colorful houses with balconies and terraces beautified with vivid flowers, to the far-famed Sumendu lake; Mirik could be more than just a transit town.
An abode to kind locals.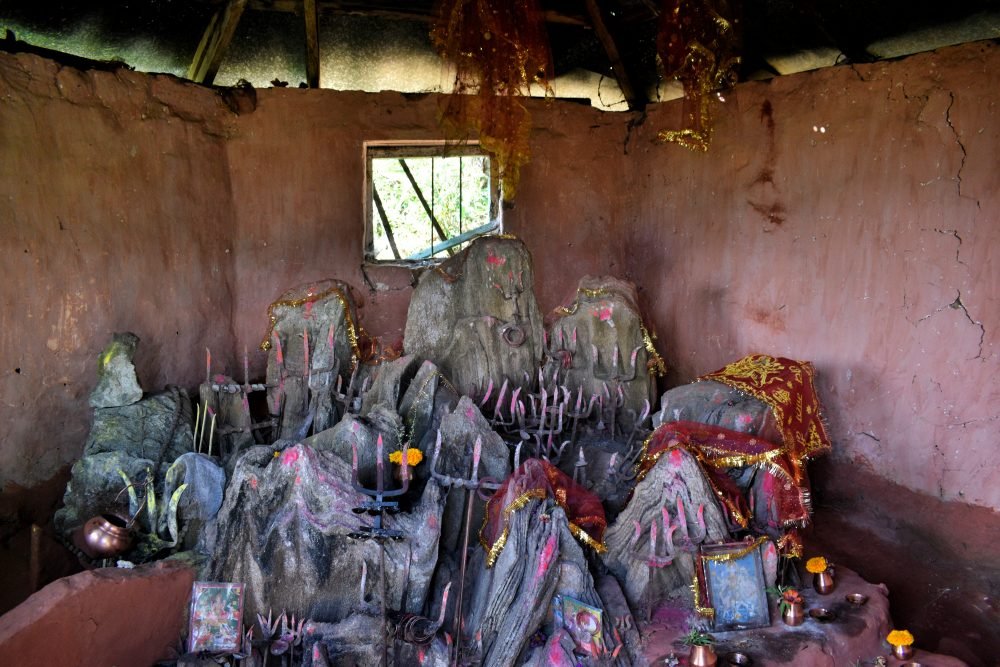 On a drive down to the rustic patches of Mirik, close to Mirik Basti (an area away from the main center) we stumbled upon local young men who showed great curiosity to learn about our whereabouts. In fact, they were also keen on knowing why we were meandering in an area that was not preferred by most locals because of its inaccessibility to the center. However, over further informal conversations, when we told them about our interest to explore Mirik deeply, their excitement to narrate stories about Mirik boosted! In a fraction of a second, one among them invited us to his house for some chai pe charcha! As we politely declined his offer and resumed our hike, a few meters downhill, a lady returning from a tea garden with a doko (in Nepali, baskets these women carry on their shoulders) full of tea-leaves was kind enough to invite us for some tea, however, this time we went ahead with her invitation, and soon after, she took us to a lush squash tunnel in her backyard and led us to an ancient temple of sacred rocks, where the origin of these rocks seem to be a mystery!
A cosmos of multi-cultural cuisine.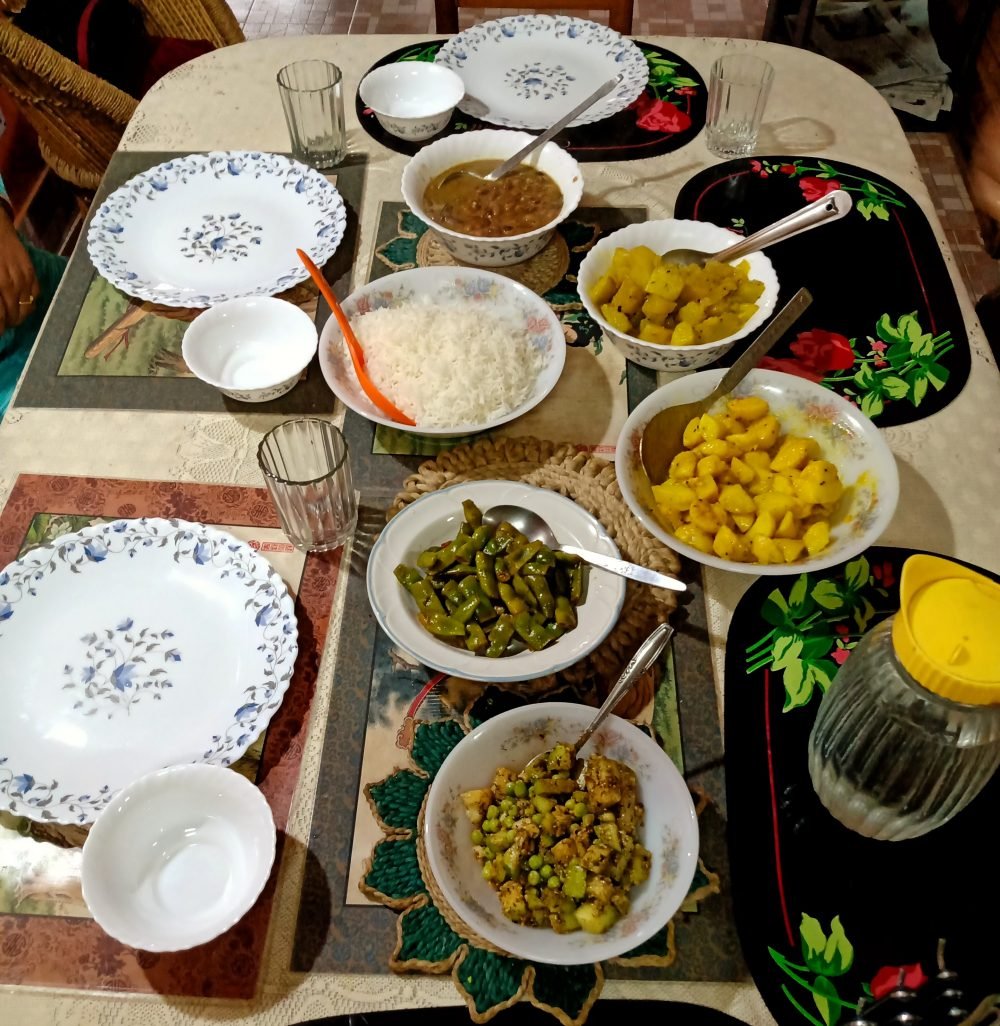 Haamro Ghar was one of the reasons why we totally valued our stay in Mirik. Every morning, over feasting on scrumptious and organic Nepali delicacies like sel-roti, homegrown squash, and pumpkin curry and gundruk, we learned about Mirik closely through the lens of a local – something we wouldn't have wanted to experience otherwise! Haamro Ghar offered us exactly the type of farm-to-table food experience we've always been on the lookout for!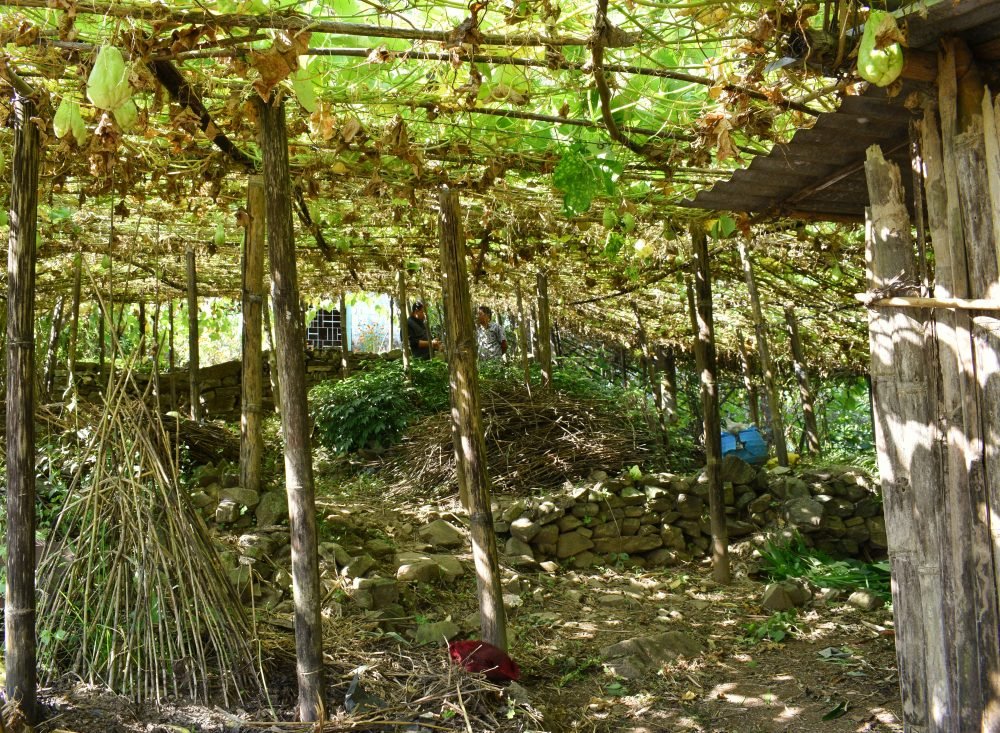 Beyond meals, our conversations at Haamro Ghar made way for positive discussions about topics that deserve our attention. From how climate change has slowly started affecting Mirik and the neighboring villages to how we can make collective individual efforts to bring in positive changes gradually, this was the type of experience we fondly grew to value during our stay at Haamro Ghar.
The other day, we went out for a hiking experience in the hills of Mirik. The hike took us through pine forests, squash tunnels, and solitary mountain hamlets that eventually brought us to Rajeshwari Homestay for leisure but educative farm walk. The gorgeous property of Rajeshwari Homestay amazed us with its tea gardens, spinach farms, guava orchards, and turmeric fields, to name a few. Upon reaching the homestay, we were introduced to typical farm life in the foothills of the Eastern Himalayas, followed by a delicious Nepali lunch that served rice, lentils with homegrown beans, squash, and brinjal!
Apart from Nepali cuisine, street food found in Mirik could range from yummy Tibetan delicacies like thukpas to lip-smacking Chinese dishes like dimsums and dumplings.
A place that asks you to pause for good.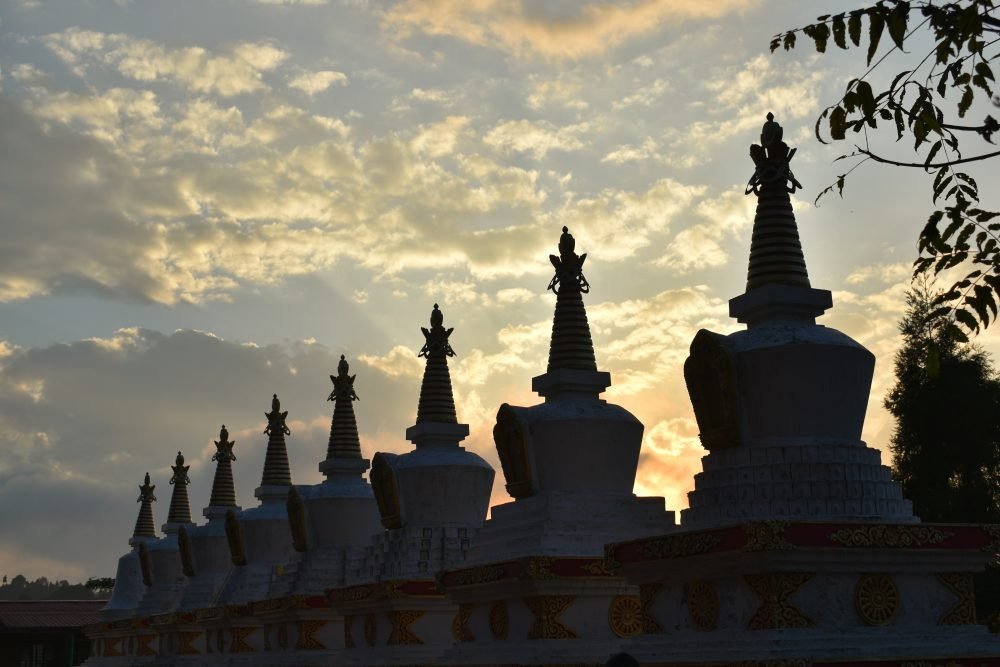 With only a handful of places to visit such as the Bokar Monastery, Sumendu lake, Don Bosco church, Tingling viewpoint, and Mirik bazaar, Mirik is ideal for anyone who is looking for an offbeat place that subtly whispers the Italian phrase – dolce far niente (the sweetness of doing nothing!)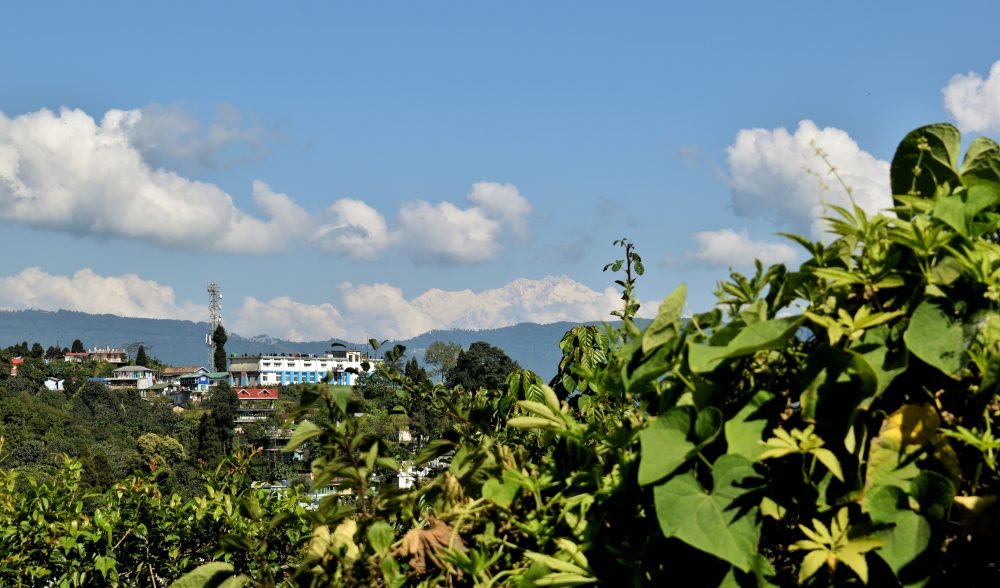 On some days in Mirik, you could just choose to gaze at the far-fetched Kanchenjunga, admire the slow-paced beauty of Mirik or consider getting lost in the moist spaces of pine forests that lead to tiny mountain hamlets. Such a marvel, Mirik is!
A wise choice in the age of mass-tourism.
Despite being on the touristy route to Darjeeling, Mirik has always been disregarded by the tourists' gaze. In a way, that has saved Mirik from being over-commercialized and has helped this town keep its local interaction intact, unlike Darjeeling or Kurseong.
In this age of mass tourism, we as mindful tourists/travelers/explorers should choose to venture into lesser-known destinations and be conscious of our impact in such places with more local interaction, which is also one of the primary reasons why I was glad to explore Mirik with Haamro Ghar.
Mirik, West Bengal – Practical Information: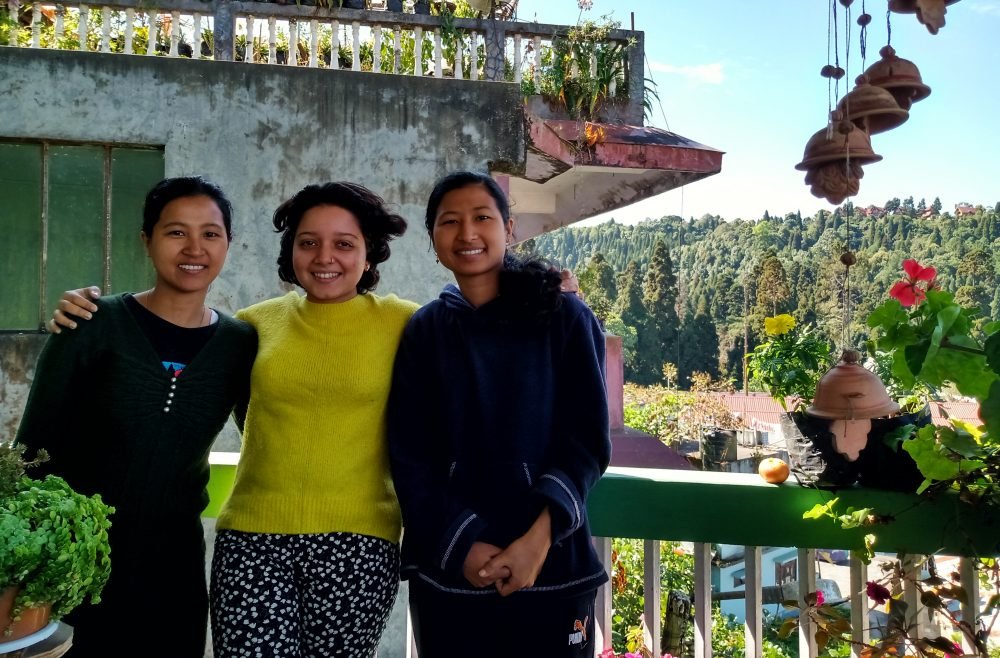 How to reach?
The nearest airport is Bagdogra airport, and the nearest railway station is New Jalpaiguri (NJP). From NJP, you could either choose to book a private taxi or take a shared taxi to Mirik. A private taxi would cost anywhere between 1800-2500 INR. A shared taxi would cost 150-200 INR.
When is the best time to visit?
March to November is considered to be the ideal time to visit Mirik.
Where to stay?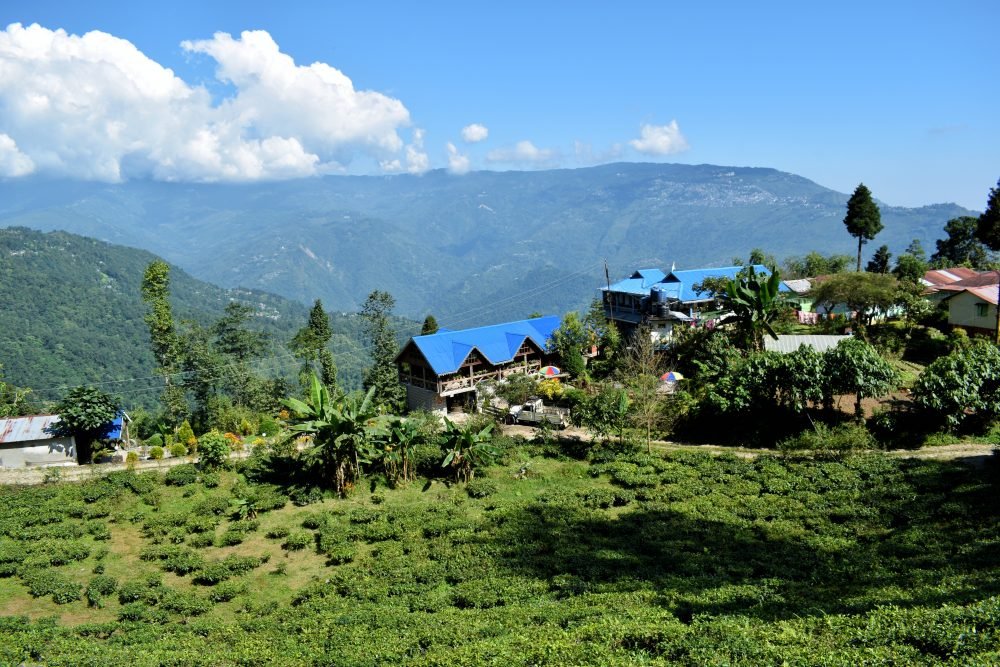 If you wish to stay in the heart of Mirik, I would recommend staying at Haamro Ghar. It is a homestay run by a local Gorkha family of Mirik. We took great pleasure in having the company of the entire family. They ensured that we had a wonderful experience learning about the local culture, engaging in local experiences, and also exploring lesser-known hiking routes with our hosts, Anjalina and Rubina. They also offer unique culinary experiences, silai-bunai sessions over tea, elementary gardening and floriculture sessions, and offbeat bird-watching trails.
If you wish to stay in a village close to Mirik and experience the rustic charm of the foothills of the Eastern Himalayas, then I would recommend staying at Rajeshwari Homestay – a scenic property with mystical views of deep valleys and scattered mountain hamlets that seem like a setting pulled straight out of poetry!
How many days would be ideal?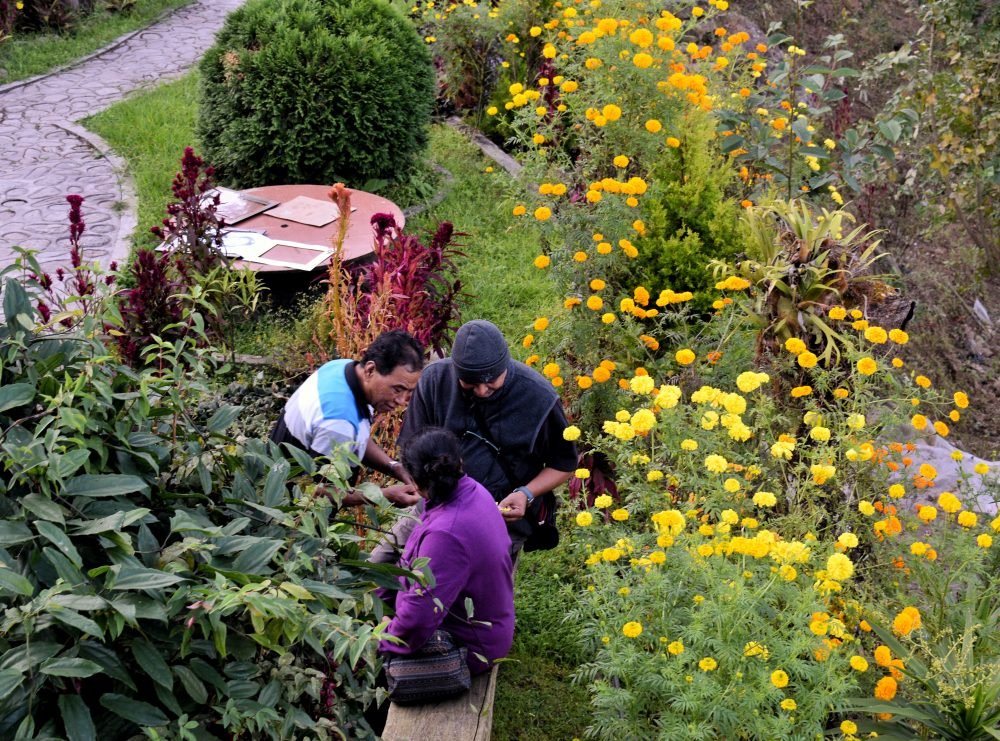 You can choose your own pace to explore Mirik. We, as a family, chose to be in Mirik for a good seven days. Our idea was to experience Mirik like a local and to engage in activities that made us feel more of a local and less of a tourist. During our stay in Mirik, we chose to participate in a locally-hosted tambola round, feasted on uncountable dumplings, and commuted just like the locals do – in packed shared taxis! However, if you plan to spend more than seven to ten days in Mirik, you could possibly consider serving as an English language volunteer teacher to the monks of Bokar Monastery or partake volunteer activities in the farms and tea estates of Rajeshwari Homestay, both of which could be further discussed with the helpful hosts of Haamro Ghar.
Why did I choose to collaborate with Haamro Ghar?
Haamro Ghar literally means 'our home' in Nepali. When I had a brief chat with Anjalina about a potential collaboration, I knew this was going to be unique. I was impressed by the authentic local experiences they have planned and curated in and around Mirik that tend to bring out all the hidden sides of Mirik, thus, catering to all types of experience-seekers! Apart from their idea of offering experiences such as silai-bunai, gardening, culinary and many others what intrigued me the most was their awareness about the global challenge of climate change and how they are trying their best to make collective efforts as a family by reducing the use of single-use plastic, cooking meals out of vegetables that come directly from their grandma's farm and spreading awareness by engaging their guests into mindful discussions to hope for positive mindset changes.
To know more about Haamro Ghar, please visit their Facebook page and their Instagram profile.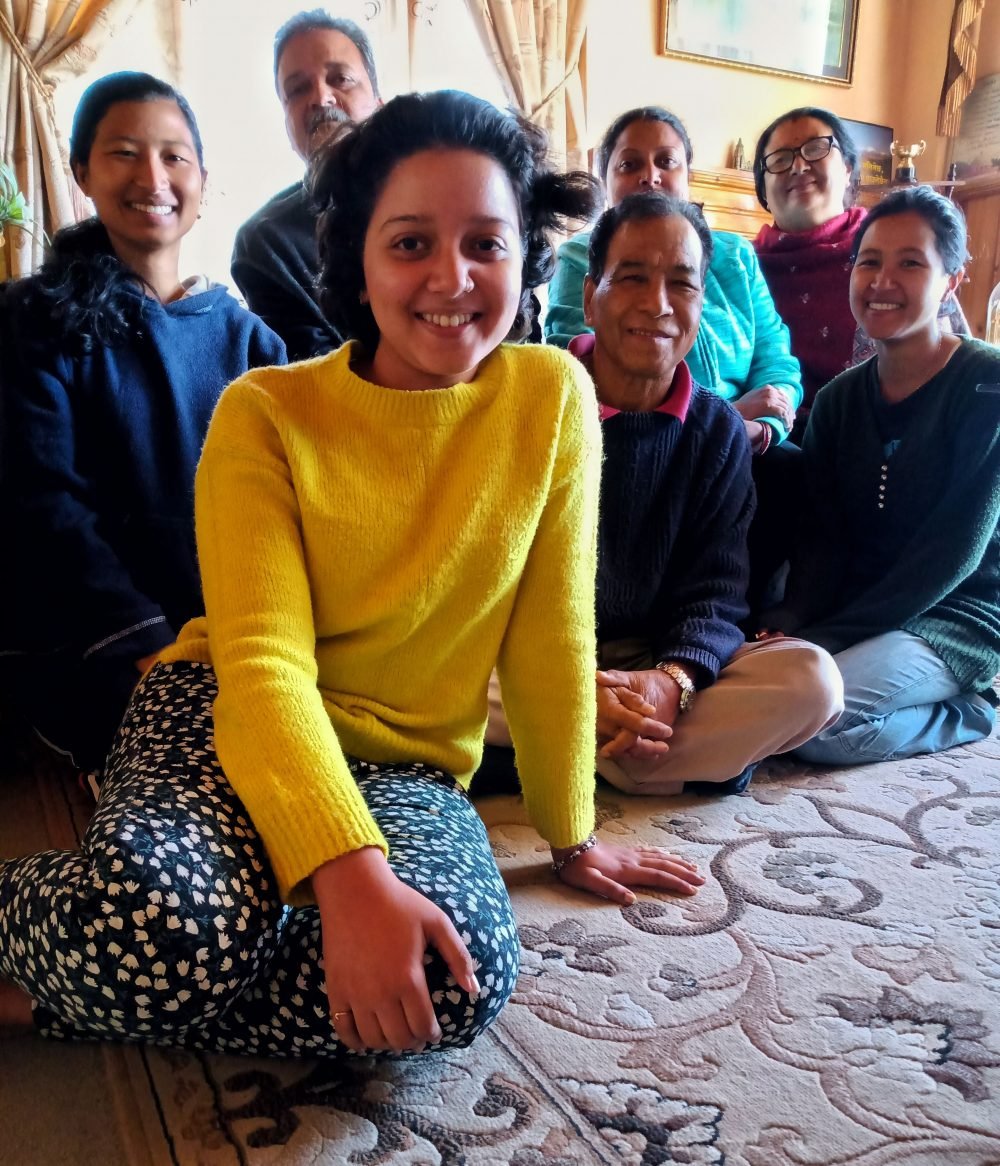 This blog post is written in collaboration with Haamro Ghar, where I was hosted. Please note that I only recommend experiences I've truly loved!