From majestic mountains to stunning beaches, starry skies to green grasslands, hot water springs to thermal wonderlands, dazzling lakes & rivers to gorgeous glaciers, farm visits to wine tasting, wild adventures to ancient arts & culture, New Zealand offers a crazy assortment of natural and man-made wonders. Whether you are a first-timer or a regular vacationer to this country, putting things on your itinerary can be tough. Not sure where to begin? Take a quick look at my top picks for Must-Do Things in New Zealand. Let's get started.
Rent A Car And Hit The Roads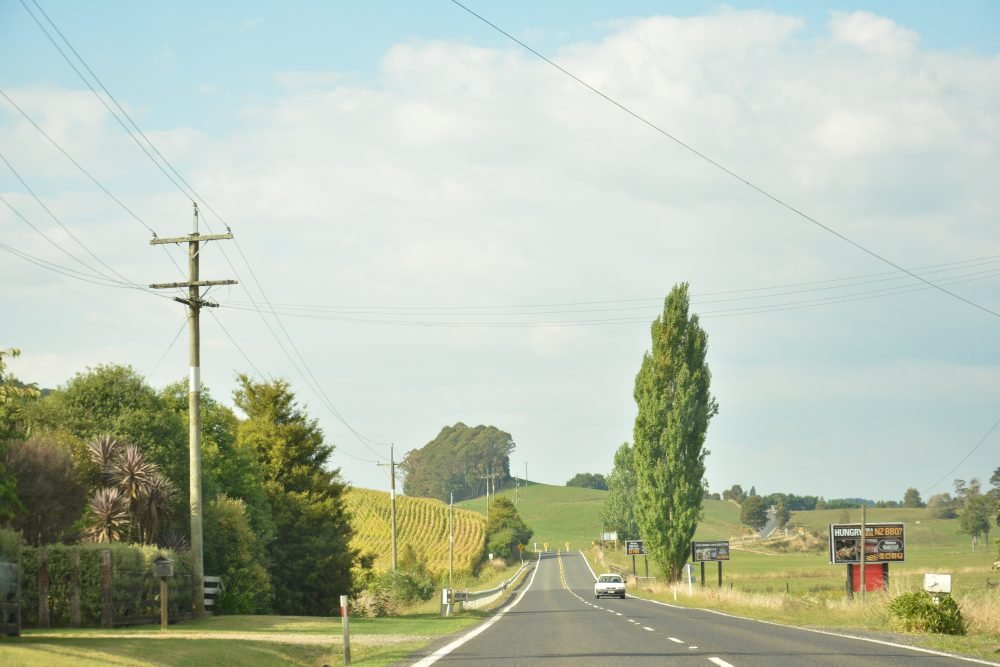 First things first, the moment you arrive in New Zealand, you need to hit the roads! Without a doubt, the best way to discover the diverse sceneries of New Zealand is to map the roads. Having driven through the length and breadth of NZ, we can assure that this road trip will set a benchmark for all your other road trips across the globe. New Zealand has a well-connected driving route so you can easily rent a car or a campervan and drive through the rolling hills, pebbly coasts or the curving highlands. Self-driving also gives you the luxury to take any number of refreshment breaks and pit stops while you are on your journey. New Zealand is also a free camping destination, and you can park your car almost everywhere and halt for the night (Do pay attention to No Camping signs).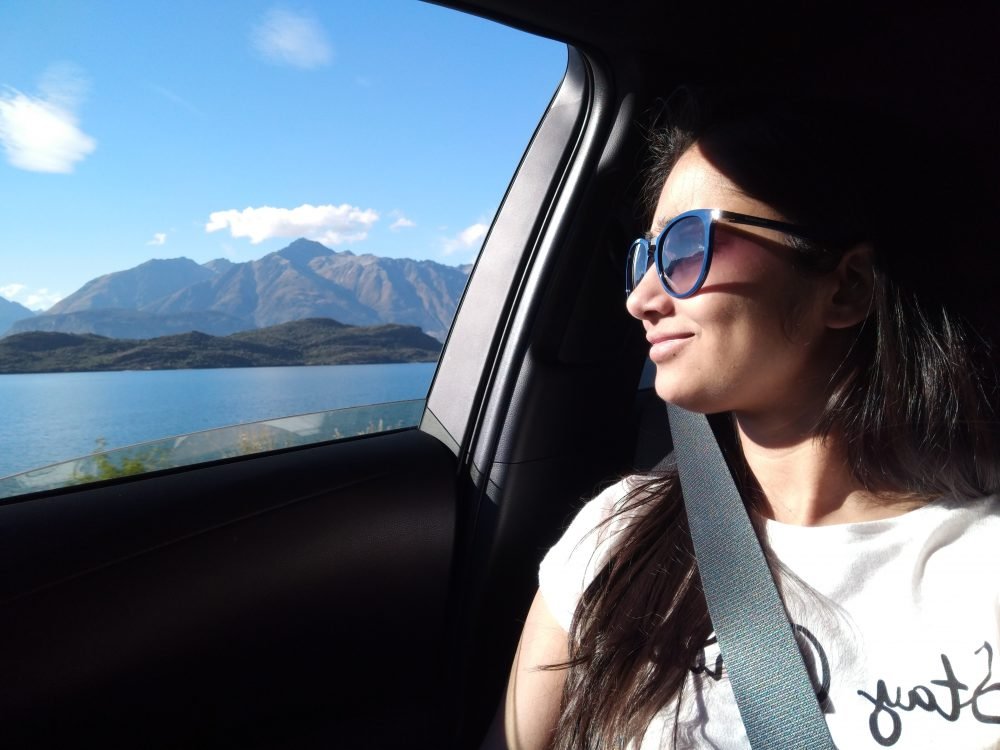 Are You An Indian Driver? If you are a regular driver in India, I can totally relate to the pain of traffic jams and crowded roads that make you sick of driving. But if you genuinely love the idea of road trips with your loved ones, driving in New Zealand can be a great escape. It will be easy for you because just like India, NZ too has Left Hand Driving system where you are seated on the right-hand side of the car and drive on the left-hand side of the road. All you need is a valid Indian Driving Licence and basic knowledge of traffic rules in NZ. You can simply Google "Car Rental Companies in New Zealand" and book your vehicle in advance. I would recommend Go Rentals and Europcar.
Enter The Magical Glowworm Caves
Known as one of the best natural attractions in New Zealand, Waitomo Glowworm Caves is a galaxy of tiny living lights known as the Glowworms that line up the ceilings of the entire cave and emit a phosphorescent glow which gives a starry effect to the entire place. The glowworm Arachnocampa Luminosa is unique to New Zealand, making the Waitomo Glowworm Caves an absolute must-visit. A typical tour takes you through both upper and lower levels of the cave. Upper cave is mostly dry and decorated with delicate cave formations while Lower cave is wet and watery where the actual glowworms reside. You can get on a boat and glide through the stream passages gawking at thousands of glowworms that radiate magic. Tours can be booked online or on the spot depending on slot availability.
Did you know? This magical marvel took 30 million years in making and was officially discovered 130 years ago by a native Maori chief. Many of their guides are direct descendants of the Maori chief who originally explored the cave, bringing the cave to life through story-telling and explaining the history, features, and legends of the world-famous cave.
Bungy Jump At The World Home Of Bungy
Push your limits and take a leap of faith at the Kawarau Bridge, which is the World Home of Bungy. In 1987, AJ Hackett illegally jumped from the Eiffel Tower and popularized bungy jumping as an extreme adventure sport. A year later, he opened the World's First Permanent Commercial Bungy Site, the Kawarau Bridge Bungy at the Kawarau Gorge Suspension Bridge in New Zealand. AJ Hackett is believed to have launched a worldwide revolution of bungy jumping and has earned many world records and recognitions for his bungy stunts. Even today, his company remains one of the largest commercial operators of bungy jumping across various countries.
Witness The Bizarre Showcase Of Geothermal Activities

If you could ever imagine what the hell would look like, Wai-O-Tapu Thermal Wonderland is a place to visualize it on earth itself. It is an active geothermal park and one of the most extensive geothermal systems formed 2 million years ago from a collapsed volcanic crater in New Zealand. Full of unique geothermal elements generated by dramatic conditions beneath the earth, this place is way bizarre than it sounds. You may find many areas under this park such as Champagne Pool, Artist's Palette, Devil's Bath, Primrose Terrace, etc. noted for their colorful appearance due to the presence of ferrous salts and sulphur. There is an induced Lady Knox Geyser that shoots up to 60 feet in the sky and numerous other bubbling hot springs, boiling mud pools and collapsed craters in the park that can scare the hell out of you. No wonder, it is regarded as One of The Most Surreal Places on Earth!
Sleep Under The Stars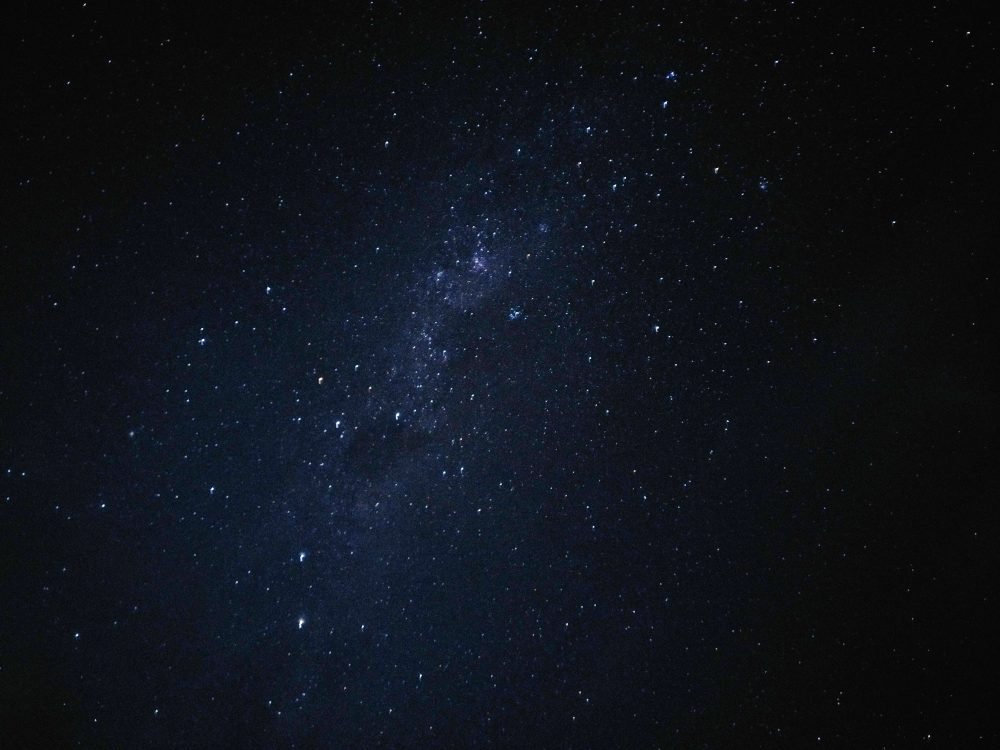 New Zealand is home to the darkest skies in the world. Since much of the country has no light and air pollution, the clear skies make it an ideal location to see stars, constellations and celestial objects and watch the magic of the universe unfold. If you are an astronomy buff, you definitely need to visit Aoraki International Dark Sky Reserve in the Mackenzie region which has been labeled as One of the Best Stargazing Sites on this Planet. It is the largest reserve of its type, and you can literally sleep under the stars here and wonder at the beauty of the southern skies. The best places to experience it is Lake Tekapo, Mount John Observatory and Mt. Cook National Park where many companies such as Earth & Sky, Tekapo Star Gazing and Silver River Stargazing organize night sky tours that help you explore the universe better.
The Church of the Good Shepherd
Did you know? Situated against the blue backdrop of Lake Tekapo, underneath the magical nightscape of Milky Way galaxy, The Church of The Good Shepherd is one of New Zealand's Most Photographed Landmarks and the most celebrated icon of the Mackenzie region. There are exclusive Astrophotography Tours for those who want to click a special image of the church at night with the starlight sky.
Take A Natural High and Dive Into The Sky
Better known as the Adventure Capital of The World, New Zealand is a playground for your extreme quests. Therefore, be prepared to cut your fears and have the adventures of your lifetime. Jumping off a plane and diving into the sky is a precious dream for adventure zealots across the globe. The idea of jumping off a plane, racing towards the ground and falling freely from a height of 12,000 feet and above is insane but worth a try. And once you pull your parachute, float in the air and look down upon the earth, the beautiful land, and sea just wait for you to come back! Skydiving happens almost everywhere in New Zealand, so gather up your guts and embrace your skydiving fantasy here.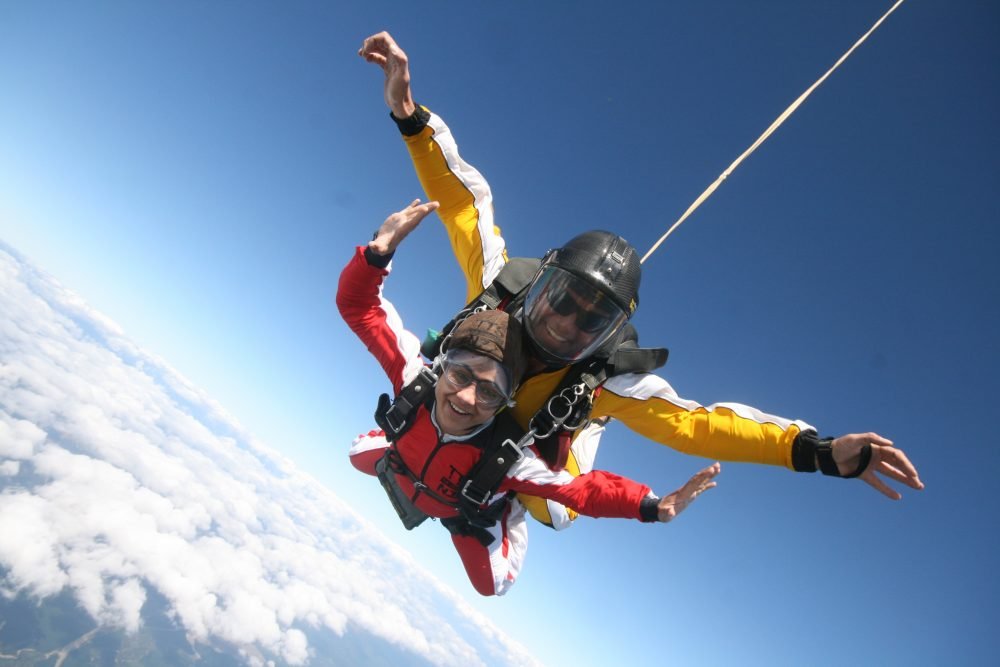 Tip: Choose your dive height wisely; the higher, the better because you get extra freefall time with more height. And since you are already going to put a lot of money into this experience, pitching in extra dollars for photos and videos would be an added charm. You will totally love going back to the memory lane as the years pass by. I did Tandem Skydiving at Lake Taupo at 15,000 feet and flung over some amazing scenic backdrops at a combo package of NZD 559.
Sit By The Dazzling Lakes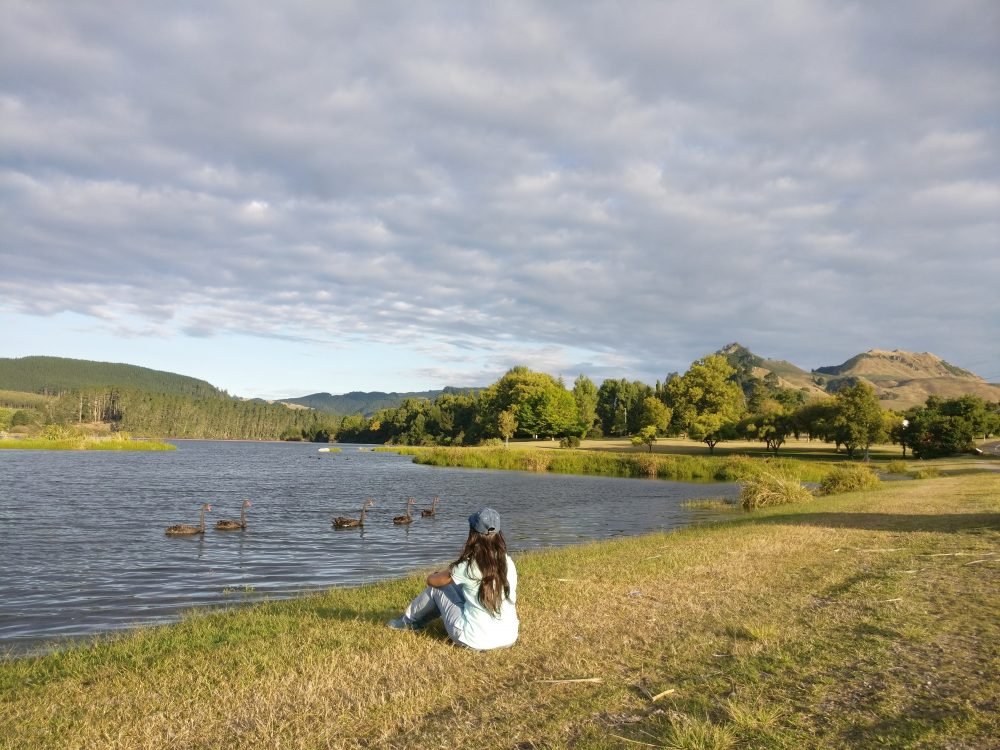 New Zealand is home to thousands of colorful lakes that cast a spell of tranquility and display natural beauty beyond comparison.
Did you know? If you visited one New Zealand lake each day, it would take you ten years to seem them all.
Every little city, town or area that you pass by has its own lake; Lake Taupo, Lake Hawea, Lake Pukaki, Lake Tekapo, Lake Wanaka, Lake Okareka, Lake Rotorua are just a few to name. Whether it is a sparkling or a muddy surface, turquoise or sapphire color, freezing or hot temperature, deep or shallow waters, every lake has its own charm. You can simply sit by these lakes, throw a pebble, and watch the ripples dance.
That Wanaka Tree

That Wanaka Tree
The Story Of That Wanaka Tree – New Zealand's Most Photographed Tree
Believe it or not, this 80-year-old willow tree with wet feet still stands strong and alone across all seasons in the pristine waters of Lake Wanaka. This tree has already become a vast Instagram sensation with hashtag #thatwanakatree and is also marked on the photo trail of Lake Wanaka Tourism. No wonder, it has become New Zealand's most photographed tree!
Go Back In Time At A Maori Village
Image Credit: Mitai Maori Village
New Zealand was once home to the indigenous Polynesian people known as the Maori, but with the arrival of Europeans, Maoris lost their significance. Maoris are majorly of the tribal origin and are famous as proud warriors. If you want to dig deep into the native arts and culture of New Zealand, visit a Maori Village where the locals are trying to revive the Maori culture and bringing people back in time. Whakarewarewa, Tamaki, Mitai, Te Puia are a few Maori villages to name. At these villages, you can experience their unique hospitality, culture, language, mythology, watch their distinct craft and performing arts and relish a traditional Hangi meal.
Jump Off The World's Highest Cliff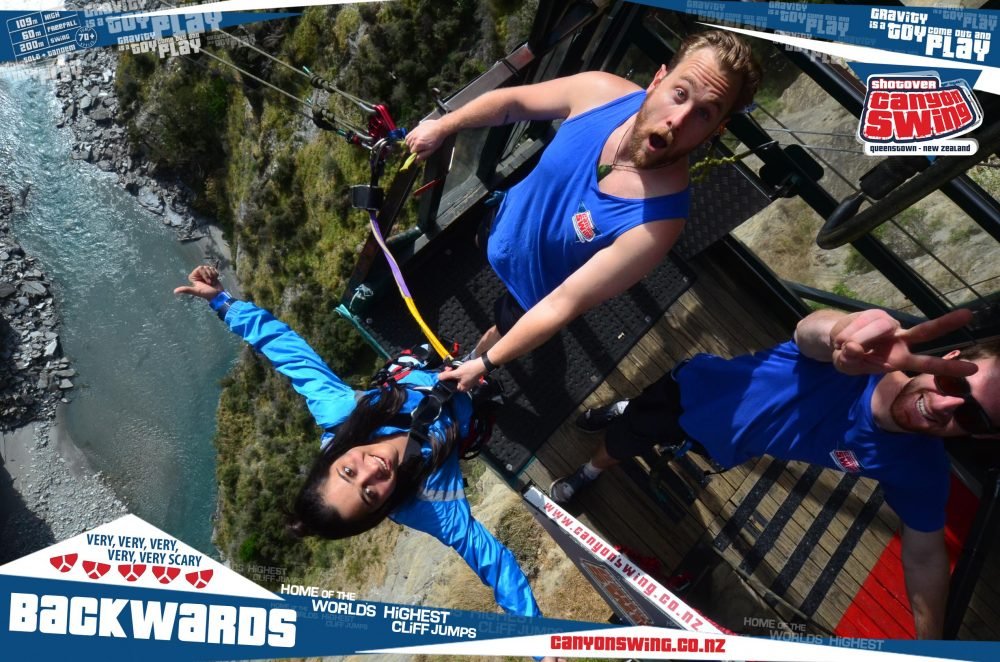 Yes, you read that right! If you like to experiment with gravity and want to get your heart pumping, Shotover Canyon Swing can be your incredible crazy adventure. The idea is to stand on the edge of a 109 m high cliff, jump off from it, experience a 60m free fall, then swing over 200 meters to and fro into the stunning canyon just above the Shotover River. Attempting this jump can surely get you weak in the legs, but once you take that big leap, you become a living legend. They also offer Canyon Fox where you start 182m high, get launched off the cliff on a rail into a 5m drop, speed across the stunning Shotover Canyon on a flying fox zipline and get back again for a total of 445m on another zipline.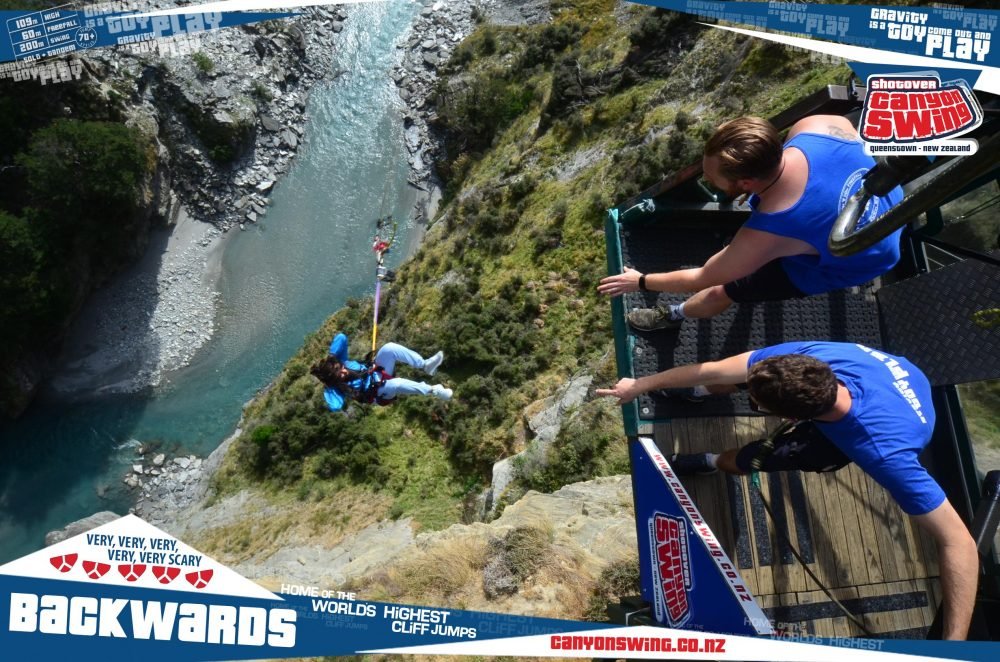 Tip: The secret to having most fun lies in selecting the jumpstyle; each one unique on a scale of fear. They have a complete catalog of jump styles along with a fear-inducing label so that you can pick what suits you the best. I did a Solo Backwards Jump that rated 5/5 on the fear chart.
Feel The Force Of Nature At Huka Falls
Have you ever seen a horizontal waterfall? Well, there is one incredible waterfall in New Zealand where the crystal blue water flows from the Waikato River and erupts from a natural gorge with a great force. Both the roars and sight of Huka Falls will make you feel the force of nature. You can stand at a footbridge just over the fall and watch the water gushing swiftly underneath the bridge. Once you are done, you can walk the Spa Park and Huka Fall Trail and also try jet boat or river cruise.
Did you know? The flow rate of water coming into Huka Fall can fill up an Olympic Pool in just 11 seconds. It has natural hydropower of 220,000 liters of water per second.
Stretch Out On A Cruise At Milford's Sound
A natural spectacle for any rider, Milford Sound was once shaped by the melting glaciers where the cliffs chose to rise high from the deep waters and waterfalls chose to flow from the great mountain heights only to make it look more mystical. In true sense, Rudyard Kipling described Milford Sound as the Eighth Wonder of The World. The most relaxed way to explore the sound is to get on a daylight cruise, ride smoothly through the theatrical fjords, and say goodbye to the land. As you stand on the deck, grab a cup of hot coffee and marvel at the natural beauty while soaking in the refreshing mist of the waterfalls passing by.

Tip: Self-drive to Milford Sound can be really tricky and tiring as it consumes half your day. A relaxed way to explore the region is to take a round trip on a glass roof coach from Queenstown or Te Anau that includes sightseeing, short hikes, photo stops, food breaks, and live commentary. The best part about the glass roof coach is that it takes you in the scenery and throws amazing visuals both by the window and the roof. We opted for a Premium Milford Sound Tour with a Glass Roof Coach by Jucy Cruise, and it was worth every penny.
Get Transported To Middle Earth
If you can recall, New Zealand became a Hollywood fame with Lord of the Rings trilogy and Hobbiton. Though the original sets and buildings have disappeared, you can still get transported to the stunning locations of middle earth by taking Lord of the Rings and Hobbiton Tours offered by various companies across New Zealand.
Soak In The Natural Hot Pools
Do you like the idea of bathing and relaxing in the warm water streams heated up naturally by underground volcanic activities? New Zealand is a home to many such natural hot water pools where you can take a free-of-cost thermal swim to heal your senses. One such place is Kerosene Creek, which is regarded as one of the most popular hot pools in North Island, New Zealand. The pool follows to a cascading thermal waterfall, surrounded by an array of greens where you can take a dip and totally immerse in the goodness of nature.
Tip: After you take a dip, you are likely to smell of sulfur so make sure you carry an extra pair of clothes and towels and change as soon as you are out of the pool. For non-swimmers or those who don't like getting wet, my advice would be just to dip your feet and enjoy the soothing process.
Hike And Bike The Spectacular Landscapes
If you are a usual eco-traveler on a shoe-string budget and like to stay off-road, New Zealand offers a remarkable range of hiking and biking routes. From beautiful short walks to stunning day hikes and thrilling cycling tracks, you have got everything covered on this scenic land. All you need is to put on your walking boots or cycling gear and launch yourself for the expedition. While choosing your routes, make sure you check your fitness level and experience.
Need help choosing the right route? Check this out:
Go Heliskiing At The Snowy Mountains
Image Credit: Mount Cook Heliski
Some of the most gorgeous snowy peaks in New Zealand are only accessible by helicopter, and the snowy alpine terrain is a fantastic playground for both strong and intermediate skiers. The idea is to reach the remote off-trail ski locations (which are not otherwise accessible) by riding a helicopter. A big advantage of heli-skiing in New Zealand is that it is relatively inexpensive when compared to destinations like USA and Canada. If you like the impression of skiing on the fresh powdered snow that is as clean as a slate, then you must invest in Heli-skiing!
Bask At The Stunning Beaches
New Zealand has an impressive coastline and wide stretches of sands and rocks. If you are a water baby, you must wear your beach attire and go hit the ocean floors. Most of the beaches are quick detours from the main towns and are spread against the native bushes and rocky mountains. Whether you like to leave your footprints on the smooth white sand or prefer to walk along the pebbly paths, the waves are always excited to welcome you with their gentle touch. The best beaches lay along the Otago Coast while a few others like the Coromandel, Bay of Islands and Bay of Plenty are not to be missed either.
Tip: If you are a collector, beaches are a great place to pick some amazing stones, pebbles, egg rocks, shells, and all the lovely stuff that comes naturally from the sea. They can also serve as authentic local souvenirs and add a travel memory to your homes and gardens.
Discover The Art Scene In Christchurch
Christchurch is a city of arts and artists, and most of the streets and corners of the city are decorated with art installations, creative structures or simply painted with murals. The art scene is not only visible outdoors but is scattered all over the place in the form of galleries that have some amazing public art collections in the form of photographs, paintings, poetry, sculptures and many more. The city also hosts talk shows, events, and film screenings to entertain the residents and visitors. Well, if you are into arts, make sure you mark it on your to-do-lists for New Zealand.
DO I SAY MORE? Well, they say, "In New Zealand, the heavens appear closer to Earth."
New Zealand is too attractive for words, and you will only discover the true beauty once you are there.