Do you love the idea of visiting a quaint little town with historic charm, walking through a refreshing gust of dense mist, staying at a colonial-era British bungalow, and relishing farm-fresh meals at a garden restaurant? Then pack your bags and take a trip to Panchgani.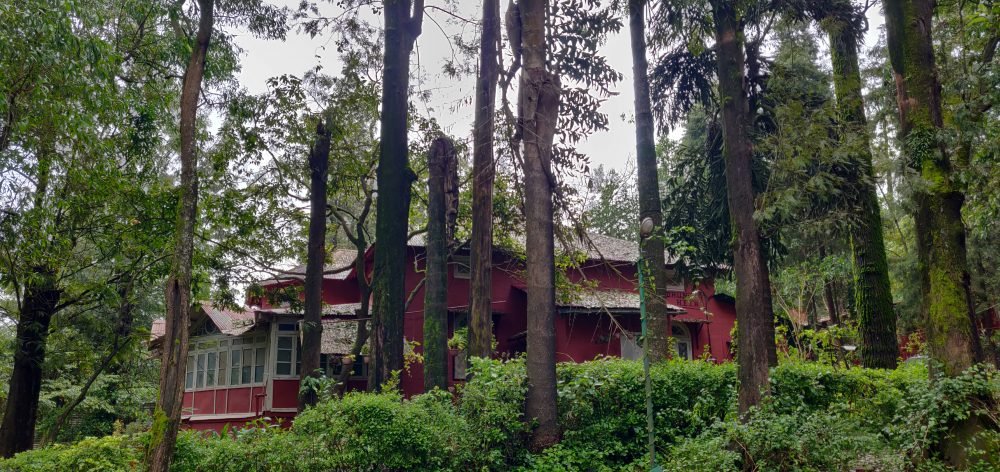 As the name suggests, Panchgani literally translates as the "Land of Five Hills" and is known for its prominent residential schools in the country. This town was discovered and developed by the British as a school town where boarding schools were set up for the honored British children in the western region, and later, even the wealthy merchant classes of British Bombay began seeking admission for their own children. Even today, Panchgani speaks volumes of the bygone era in the form of British architecture, which is evident in the houses, churches, and various buildings across the town.
Did you know? The boarding school scenes from the famous Bollywood film Taare Zameen Par were shot in New Era High School, Panchgani. Celebrities like Karan Johar and Twinkle Khanna are the alumni of the same school.
Though Mahabaleshwar and Lonavala are more popularly known and visited hill stations and getaways from Pune and Mumbai, Panchgani has its own perks and monsoon magic. When I suggest "A Laid Back Vacation," my idea is simply to chill and unwind, rather than hopping from one place to another which a regular visitor would do. Therefore, my blog particularly highlights the things we did and places we wisely chose to visit on a One-Day Weekend Trip. The purpose is to quickly guide you on How to Reach Where to Stay, What to Explore in Panchgani, Where to Eat and What to Shop. Let's begin – 
How to Reach Panchgani?
Panchgani is just 100 Kms from Pune and 245 Kms from Mumbai so the most convenient and fun way to arrive here would be by self-drive or taxi. Otherwise, you may opt for State buses or Private buses from either Pune or Mumbai that have multiple departures every day. If you don't belong to Pune or Mumbai, fly down to these cities and proceed from there.
Travel Tip: If you opt for self-drive or taxi, it is best to start early and just after sunrise as you may beat the traffic and arrive on time. It took us 3 hours from Pune to Panchgani on a busy monsoon weekend via NH 48 where we passed through the town of Shedurjane and Wai.
You also need to pay the toll the following taxes when you enter Panchgani –
Road Tax – INR 20 Per Person, Valid for 7 days
Pollution Tax – INR 50 Per Car, Valid for 7 days
Food Tip: The best pit stop for breakfast or lunch would be Vithal Kamat, which has many outlets on the way. You may even grab a glass for fresh sugarcane juice sourced from the fields while you cross Wai road and also stop at roadside stalls that sell fresh organic turmeric and other spices. You can also check out the Mapro Food Park that will fall on your way at Shendurjane (Availability of fresh farm strawberries is subjected to the season.)
Where To Stay In Panchgani?
Nestled in the old world charm and loaded with scenic pleasures, homestays are the best way to spend quality time in Panchgani. Homestays also bring you close to history, life, food, and culture of a place. My personal pick was this 103 years old heritage Dhun Heta Bungalow that is snuggled in the woods and greens on the Tableland road.
The Story of Dhun Heta Bungalow
This colonial-era bungalow was built in 1916 by an Englishman; Henry Couldrey and was eventually taken over by Nawab of Wai who named it Abbas Villa. Many years later, it was bought by a wealthy merchant from Yemen. While the merchant used to visit once in two years, his wife preferred to stay at the bungalow with her assistant and cooks and his daughter; Manijeh went on to study at one of the boarding schools in Panchgani. Manijeh got married and moved to Surat with her husband, Boman Patell. Later, she renamed the Panchgani bungalow after her kids Dhunrumi and Heta; hence, it is called the Dhun-Heta Bungalow. It is currently maintained and operated by Heta herself who is a writer, a heritage activist and an architectural historian.

This bungalow is a 4BHK structure painted in signature Brick Red and White, reminiscent of the British era. You can literally go back in time at this bungalow. You may find some classic collections of wall arts, showpieces, crockery, books, furniture, photographs and a lot of history under its sloping iron roofs. It is surrounded by green walkways and trees and a well-maintained garden where you can sit on the wooden logs or cement benches and spend some me-time. It is more like a leisure home where the staff is at your service, cooks you delicious local meals, and makes you feel like a king.
Occupancy: 8-10 Persons
Cost Estimate: INR 2,000 – 2,500 per person inclusive of breakfast and INR 8,000 – 11,000 for the entire villa inclusive of breakfast.
Where to Book? You may find this property on Airbnb or directly book it through their website: www.stayindia.co.in
We booked the entire bungalow via Airbnb at INR 11,000.
What to Explore in Panchgani?
There are so many spots and places to see in and around Panchgani, but we chose to keep it at ease and didn't really explore much. Trust me; you can totally do fine even without tick marking all those famous tourist spots, amusement parks, and vantage points. We spotted waterfalls on our way, and also got down at Parsi Point, but one place that truly defines the beauty of Panchgani is Tableland. It is just a 10 min hike from Dhun-Heta bungalow and a quick walk from the main town.

Tableland means a mountain top that is flat like a table. Although the highlight of this place is horse riding, my suggestion would be to hike or trek the way, arrive here early morning, witness the sunrise from the bed of clouds and watch the sky burst into colored patches. The land is entirely covered in dense grass and mist and offers a panoramic view of the deep valleys, majestic hills and the quaint town of Panchgani as the clouds move. It also has a natural cooling underground tunnel and a natural AC restaurant as you climb down from the top (Opens at 10 AM every day.) On your way back, you can have a cup of hot Chai with Bun Maska and a plate of Maggi Noodles. How better can it get?
Did you know? It's the second-longest mountain plateau in Asia after Tibetian Plateau, spanning over an area of 95 acres at the height of 4,500 ft. above sea level.
Where to Eat in Panchgani?
If you do not know it yet, Panchgani and Mahabaleshwar region in India is best known for their strawberries and its cultivation. There are many food processing industries and factories located in and around Panchgani, Mapro (Mahabaleshwar Products) being the leader of all. A trip to Panchgani would just be incomplete without visiting Mapro.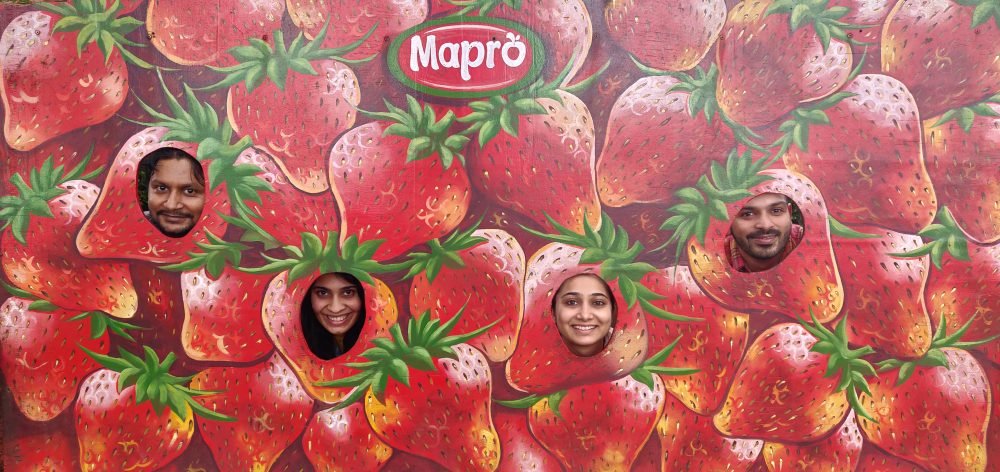 The Mapro Garden
The company owns a garden restaurant, shop, and visitor centre on Panchgani-Mahabaleshwar road, which is a food lover's paradise – Mapro Garden. This place has a huge shop which sells ice-creams, jellies, jams, squashes, crushes, and various fruit products and it has tasting counters for everything. They also have a small food counter that has a variety of Sandwiches, French fries, Soups, Wood Fired Brick Oven Pizzas, Mocktails, Coffee, Shakes, and Dessert on its menu. It records an average of 7,000 visitors per day. During peak months, Mapro Garden has also witnessed crowds as high as 20,000 visitors in a day. If you want to pick and eat fresh and unique varieties of strawberries, attend the annual Mapro Strawberry Festival held at Mapro Garden every year around Easter.

If you love eating Dhaba style vegetarian food, head to Purohit's Namaste in Panchgani and try their Dal Tadka, Paneer Butter Masala and Tandoori Roti. Their service is super quick, and their food is finger-licking good.
What to Shop in Panchgani?
As mentioned earlier that Panchgani is home to many food processing industries, every other shop in the market is likely to sell the fresh fruit-derived products such as Jams, Jellies, Squashes from Mapro, Malas and other brands. But the town also has some local shops established decades ago that sell amazing fudge which is native to this region. You can taste and try Fudge flavors such as Cashew-Gulkand, Walnut-Chocolate, Almond-Chocolate, and Strawberry Fudge, just to name a few. The other famous thing is Chikki available in flavors of mixed nuts, peanuts, coconut, chocolate, etc.
Recommended Shop: Dhananjay Chana, Chikki & Fudge Centre, Shivaji Chowk, Panchgani
Are you ready to unwind?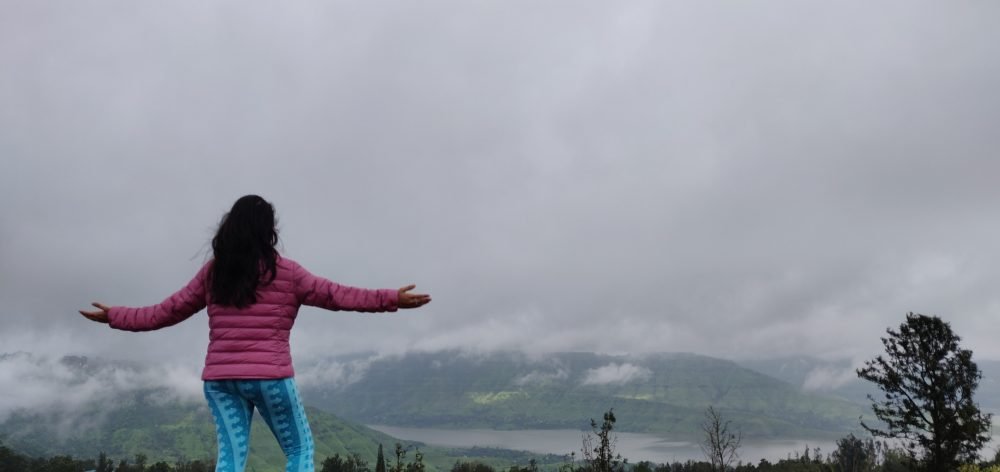 If the rains and traffic jams are driving you crazy, take a monsoon break. Just let everything go and spend a few days in the picturesque town of Panchgani.