Usually, people avoid trips during the Monsoon, especially to hill stations and trek spots, but I decided otherwise because my trip to Kerala in the month of April was tiring. I wanted to experience the rain and Agumbe, and I signed up to a combined trip organized by a group – Muddie Trails. It was a three days trip, and it cost me around 6500 (All-inclusive), and I should admit, it was a good deal to bag.
Fighting through Bangalore traffic and reaching the pick-up point on a Friday night was by itself a big challenge and even when I worked all the odds, I was late by a few minutes. I was picked from Tin-Factory bus stop and at not so snail pace; we reached other points to pick other strangers who indeed turned friends during the trip. A short introduction of each and a few songs to keep the tempo high and we reached Agumbe early in the morning.
But, First, let's get to the Fort!
Agumbe welcomed us with some slight drizzle, muddy pathway to our homestay and the sound of the water stream somewhere and the breeze that was nothing short of a treat to the tired eyes. Reaching the homestay and figuring out that it looks like our grandparents home was such a refreshing change from the usual hotel stays that welcomes us with a towel folded like a couple of swans. We were treated with lip-smacking local breakfast called Kadubu at the homestay.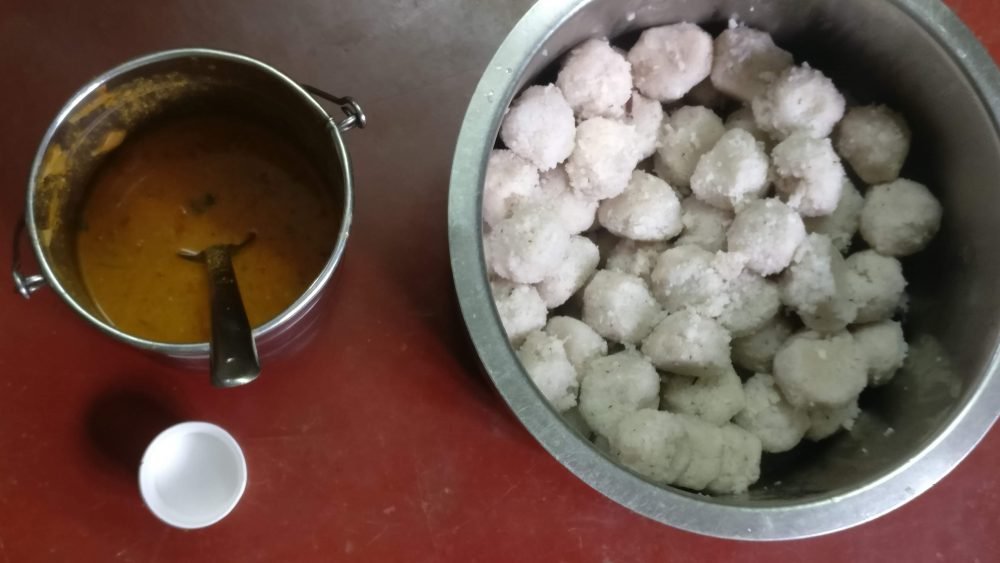 Then, we started our first trek towards the Kavaledurga Fort. We crossed beautiful fields and trekked through amazing paths, not to mention that we also had out humty-dumty moments. It was also intermittently raining, but we did get to the peak to experience the mystic Birdseye view of the gorgeous Agumbe.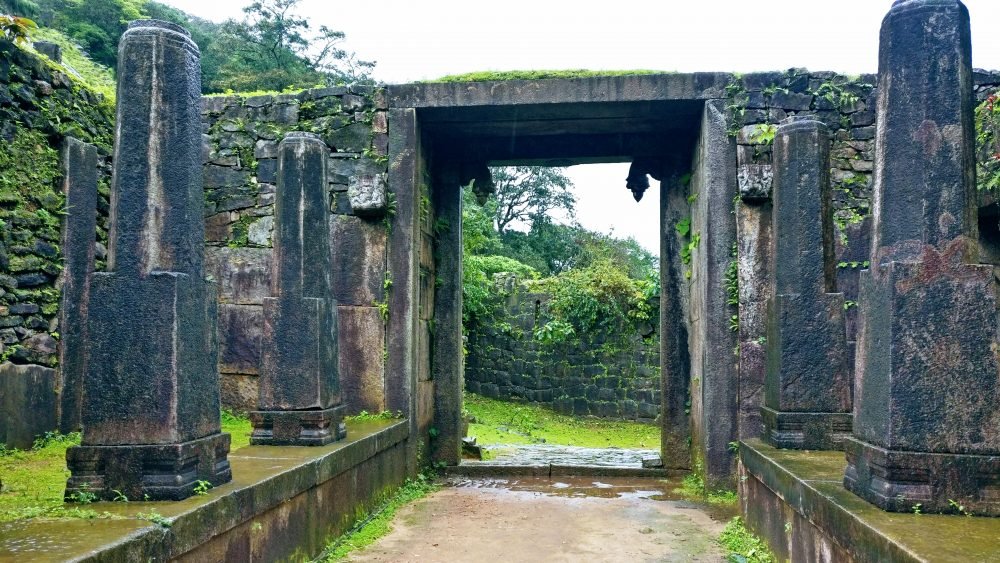 It was almost 5-6 km up and down and quite an easy to moderate trek that I was able to complete it regardless of my spinal injury. A short drive and we reached the picturesque waterfalls for a nice dip, and there were people nearby who allowed us to change our clothes at their home. Take the hint that people at Agumbe are sweet and you'd definitely get help if need be.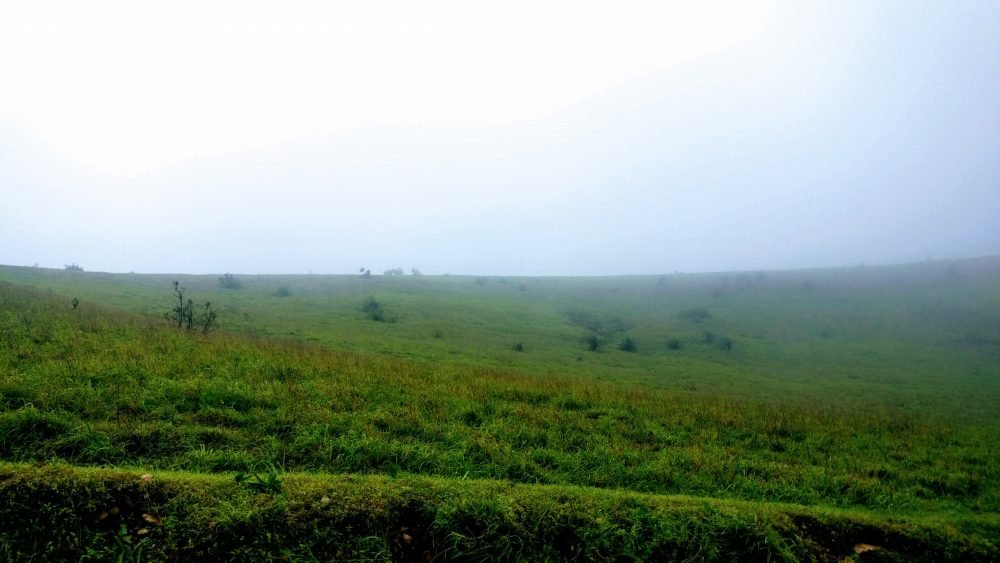 Post lunch, we went to Kundadri Hill. A few stairs and we reached the hilltop; it took a few minutes to acclimatize to the cold. A few minutes later, the mist moved, revealing an altogether different part of Agumbe. The cold and mist was nothing short of a treat! We came back for hot chai and went back to our homestay to crash. 
Jeep Ride to Kodachadri Hill.
You can either trek your way to the Kodachadri hills or take the jeep ride that comes close to 15kms one way. It was both scary and fun at the same time, holding on to the jeep and to experience the hairpin bend turns, flipped our insides. Experiencing the dense forest ride had to be the most memorable part of the trip.
The jeep could accommodate up to 8 people, and this is a ride that you should never miss. Reaching the hilltop, we had some 'me' time to calm our insides that were shriveling away in fear. Kodachadri hills are also called as the Jasmine of hills, that's something I do swear by for the views were amazing! A short drive and we had a pit stop near the waterfalls to have our packed lunch from our homestay. It also started drizzling at the same time, it was too hard to leave the place, but our next stop was even more intriguing.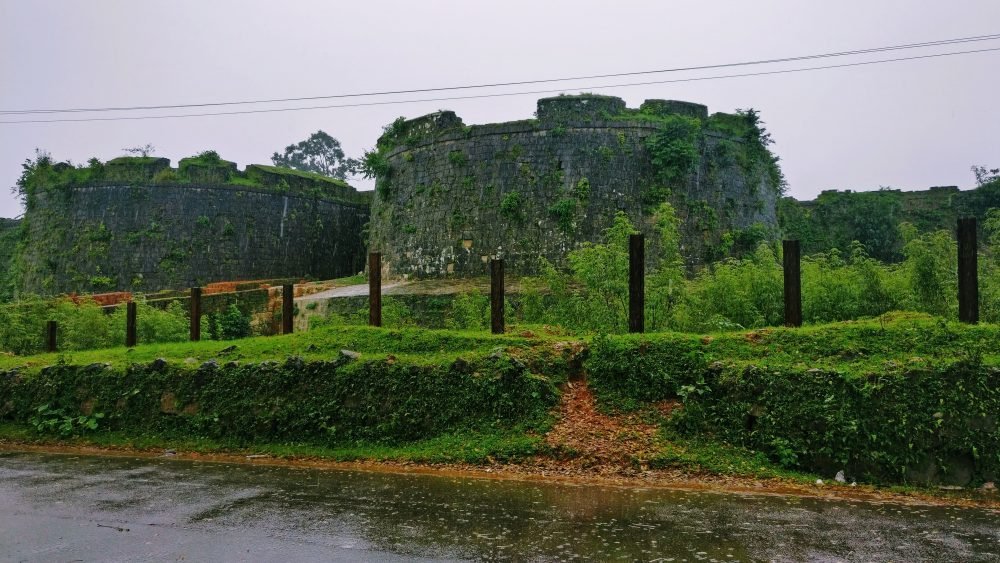 Reaching Nagara Fort, we figured that we were almost the only group entering it. It was squeaky clean to our surprise, and we had to take the slope to enjoy the rain, breeze, and the views of Kodachadri hills. 
Beach, please?
Almost a 2.5 hours drive from Agumbe, and we reached Udupi. A few of them visited the famous Udupi Krishna temple. Please note that you have to wear full pants and clothes with sleeves to enter. We also had Udupi style lunch and chilled at the Malpe beach for the rest of the day. It was as cool as the Goa/Gokarna beaches, also cleaner, and less crowded. It is famous for its seafood stalls, and you get beers and alcoholic beverages as well.
Some kickass Dhaba dinner and we started back to Bangalore.
Let me know if you've been to Agumbe or if you're planning to do one in the future. You can also include other famous waterfalls spots if you're going at the right season. At Udupi, I missed the St Mary's Island as it was Monsoon and the tides were not favorable. I heard they open it post September and you can include that as well.