Leh-Ladakh is probably one of the highest settlements in India; where nature will welcome you in its purest form. Once you get here, you will probably forget the worldly pleasures that you find in mobile phones and television screens and instead will choose to sit back and tune into nature. Not convinced? Let me give you enough reasons for why Leh-Ladakh!

If you are worried about getting holidays or spending much time, then here is the Best Leh-Ladakh Itinerary for you!
For a Road Trip of a Lifetime!
If you have ever dreamt of a road trip, Ladakh is a dream come true. Border Road Organization (BRO) has done great work in connecting all regions, but you will still be doing off-roading on most of the routes. Driving here will be challenging and adventurous so be prepared for once in a lifetime experience.
The Highest Motorable Road in the World
If you want to be on top of the world, then Khardung La pass is the place. It is located at 18,380 feet, and it is the highest motorable road in the world. It is the gateway to Nubra Valley. It is on the bucket list of every biker on the planet.
Breath Taking Views and the Colour Changing Lake
The scenic landscapes of Ladakh are vast, and you can't get enough of it. Every few kilometers, the scene is likely to change – snow-capped mountains turning into a white desert, streams of waters in the midway ending into color changing lakes, green patches expanding into grasslands and rocky surfaces piling up to again form huge mountains.
For Surreal Events and Legends
Ladakh is blessed with some mysterious and strange phenomena that fascinate visitors from around the globe.
The Mysterious Magnetic Hill
Located at an altitude of 14,000 feet, Magnetic Hill falls on the Leh-Kargil-Baltic National Highway in Ladakh. Travelers experience a gravity-defying phenomenon here. Once you arrive here, you would clearly see the road ahead going uphill. Therefore, if your car is stationary, it should automatically go down according to the gravitational theory. But that is not the case. A yellow box marked on the magnetic road indicates that the vehicle should be parked in neutral gear so that the vehicle starts to move upwards at speed close to 20 km/h. The logical explanation for this is the presence of a magnetic force so strong that it can pull vehicles uphill and that is why it is called Magnetic Hill. But there are many explanations to this natural wonder so go there and demystify it yourself!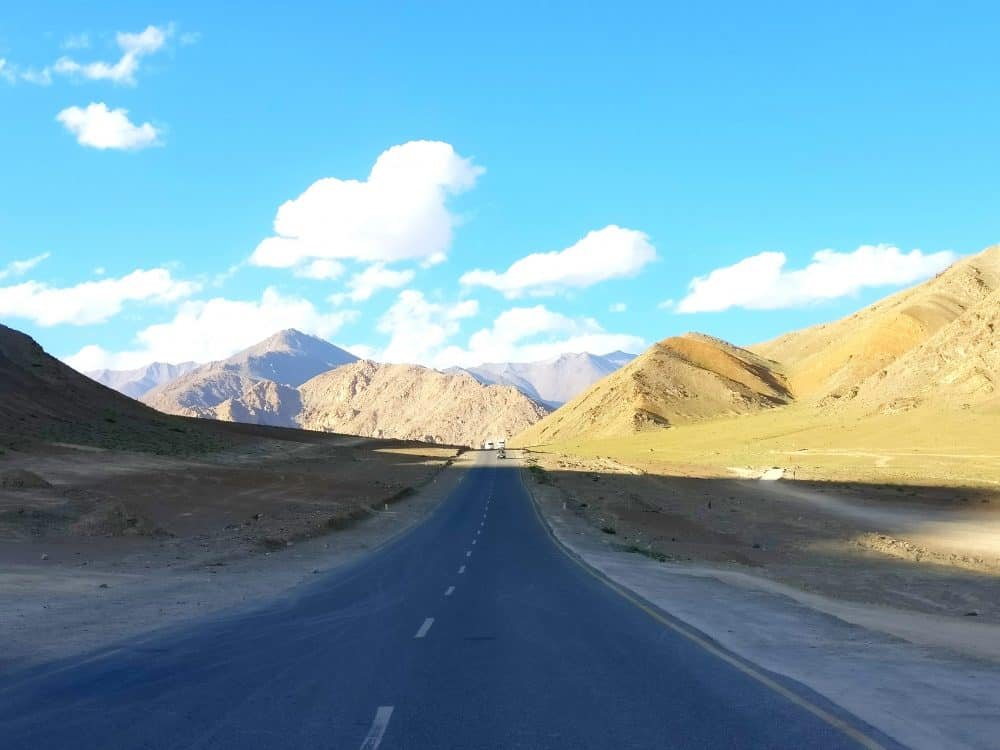 The Rock Legend
Gurudwara Pathar Sahib is a living example of Indian folklore. It is a sacred place devoted to Guru Nanak Devi Ji, the founder of Sikh Religion. It dates back to 1517; the Gurudwara houses a rock with the imprints of the head, shoulders, and backside of Shree Guru Nanak Dev.
You can see the Sikh and the Hindu devotees along with the Tibetan devotees worshipping the presiding deity as Lama Nanak or Guru Gompa Maharaj. This place is associated with a legend and makes it a famous pilgrimage spot for the people visiting Leh-Ladakh. Visit to take blessings and find out about the legend.
Some of the World's Highest Adventures
Highest River Rafting in the World
This is a must-do adventure activity during summers if you are in Leh, Zanskar River Rafting is the highest in the world at an altitude of above 16,000 feet and also the 2nd toughest in India after Rishikesh. You can do this adventure at the Sangam Point (Confluence of Zanskar and Indus River in the Sham region).
Cost: The package is around INR 1000-1500 (as per the distance, i.e. 12 to 24 km).
And if you happen to go in winters, you may do the famous Chadar Trek (frozen river trek) during winter when the temperature goes down to minus 30℃.
Zanskar River Rafting

Desert Himalayan Adventure Park
Highest ATV Ride in the World
Imagine Quad Biking in a desert. Oh! Have you already done that in Dubai? Then how about doing it on the world's highest dunes at 10,500 ft.? I'm sure it excites you already. Hop on for this super thrilling ATV ride offered at Desert Himalayan Adventure Park at Khalsar Dunes en route Nubra Valley.
Cost: Approx. INR 1000/- per ATV for a multi-seater (for a 3 km ride).
For Discovering a Unique Wildlife
Besides being a scenic holiday destination, Ladakh is a wildlife paradise too. It inhabits species that have adapted themselves to the extreme temperatures.
Snow Leopard Expedition
You will be most thrilled if you spot a Snow Leopard in the Hemis National park in Ladakh that has the highest density of snow leopards in India. It is also the largest national park in the country.
Pashmina Goats
If you have heard of the ultra-fine Pashmina Shawls, it would be great to see where the wool comes from – the Pashmina Goats (Changtanghi goat) native to the Changthang Wildlife Sanctuary in the Tso Moriri Lake region.
Marmots and Yaks
You are likely to sight a Marmot; a big Himalayan Squirrel in the mountainous regions of Ladakh on your way to Pangong Tso. Whereas, Yaks roam around on most grasslands just like cows and buffaloes do in the other areas of India.
Riding a Double Humped Camel
The best experience with the wildlife would be to ride a Double Humped Bactrian Camel exclusively found in the deserts of Nubra Valley. A 15 min ride would cost you around INR 200. Be careful as sometimes the heavy winds excite them and they might throw you off themselves (I had a great fall).
For a Slice of Tibetan Culture
If you don't really plan to visit Tibet, you can experience a bit of it in India itself. As you map the road in Ladakh, be ready to notice the colorful prayer flags everywhere. There are also these large bells and prayer wheels that have strong religious importance. Their powerful chants will prepare you for the journey. You can buy all of them in mini forms as souvenirs from the local markets. You will come across monks of all ages walking around in red robes. Through its architectural wonders such as monasteries, gompas, museums, and palaces, Ladakh will bring you closer to Buddhism and its strange rituals. Apart from the spiritual richness, you can experience Tibet even through the food. The local delicacies like Thukpa (soupy noodles) and Momos do wonders when you struggle with the temperatures.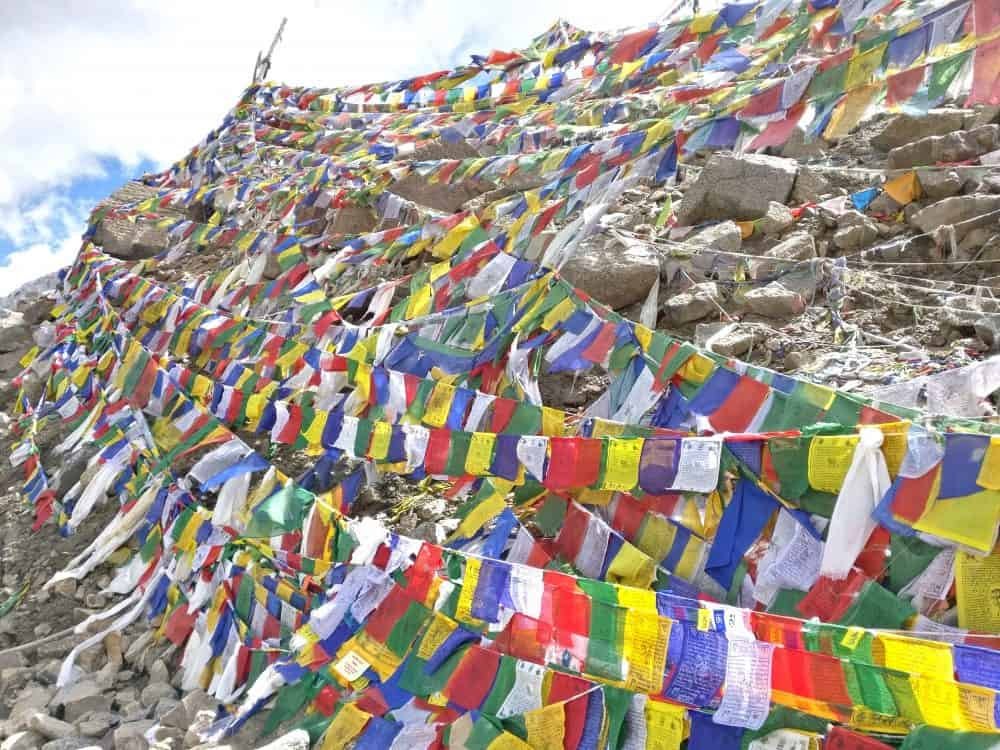 For a Life Changing Experience
A journey to Ladakh is something that changes you forever and is an adventure of a lifetime. If you wish to disconnect from the world for a while and discover yourself, Ladakh has to be that place. On my 26th birthday, I woke up at the banks of Pangong Tso to an absolutely picturesque sunrise and I was suddenly a different person. No wonder, nature heals you! Ladakh has genuinely done its magic on me.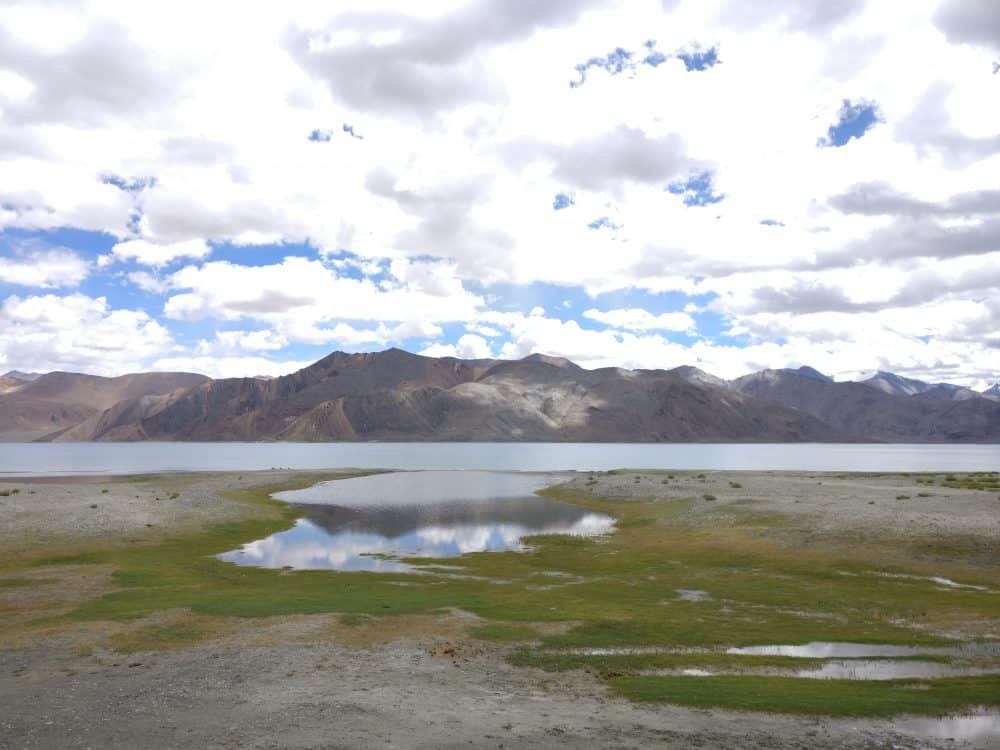 So what are you waiting for? Plan a trip to Ladakh, and you never know if you would come back with all the more reasons to visit again! Happy Tourism!