Hyderabad is known as second-best IT hub in India after Bangalore though personally, I favor it for a lot more reasons. If you are staying in Hyderabad as an outsider, it would most probably be for a job with an IT company.
I was in Hyderabad for work between April 2014 and December 2016. The general perception that was fed was that the city is slow and boring and all you could do is work, eat, and sleep. But it was amazing.
The Culture in Hyderabad
Hyderabad's culture is a little different from that of Telangana. The Metropolis is called Greater Hyderabad and could be divided into three sections. One section is the region around Hi-Tech city which is the newer part of the town. It's cosmopolitan, and a lot of the residents are North-Indians.
The second section is old Hyderabad where most of the residents are conservative Muslims, and their community has settled there since the era of the Nizams. The third section is the rest of the city where Telugu people and other local residents reside.
The city is peaceful, and the native people are pretty cool-minded and tolerant. Hyderabad has a relatively low crime rate, and I used to go out for long walks late at night.
How to Reach Hyderabad?
Hyderabad has an International airport at Shamshabad, which is 22km from the chowk of the Gachibowli flyover. Now that's the farthest any Indian airport is from the city. If you are traveling from Bangalore, Pune, or Mumbai, I would suggest you take a bus instead.
Going Around in Hyderabad
Hyderabad has a metro system but the network isn't in its form yet, so I would suggest considering other forms of public transport. Traffic is better than other metros, though some routes need to be avoided.
My personal favorites were the shared autos. They charge anywhere between Rs 5 and Rs 30 for a ride depending on the distance. Ola and Uber offer excellent services in the city. Buses are the best option for longer distances, and their services are good enough too.
Interestingly, you could also cycle through the city for a lot of routes that have dedicated cycle lanes.
What to See in Hyderabad?
Since Hyderabad has a vibrant history, there's a lot to explore it. Try checking the following if you are a tourist:
Ramoji Film City: Ramoji Film City is the world's largest film studio, and a trip there would be like a visit to a fairytale world. You would need more than one day to explore it at length. There are hotels on the premises, and you could book a stay with them. Since Ramoji Film City is at a distance from the central Hyderabad city, I would advise you to rent a car for your trip.
Chowmahalla Palace: This has been the seat of the Nizams for most of their reign. While the complex is vast, the buildings look pretty modest. I could imagine a sort of time-travel in the complex. The best part is the collection of unique cars on the premises.
Mir Osman Ali, the last Nizam, was the wealthiest person in the world, as declared by Time magazine. He had a lot of cars and lived in luxury. The Chowmahalla palace showcases his cars. They are a must-watch.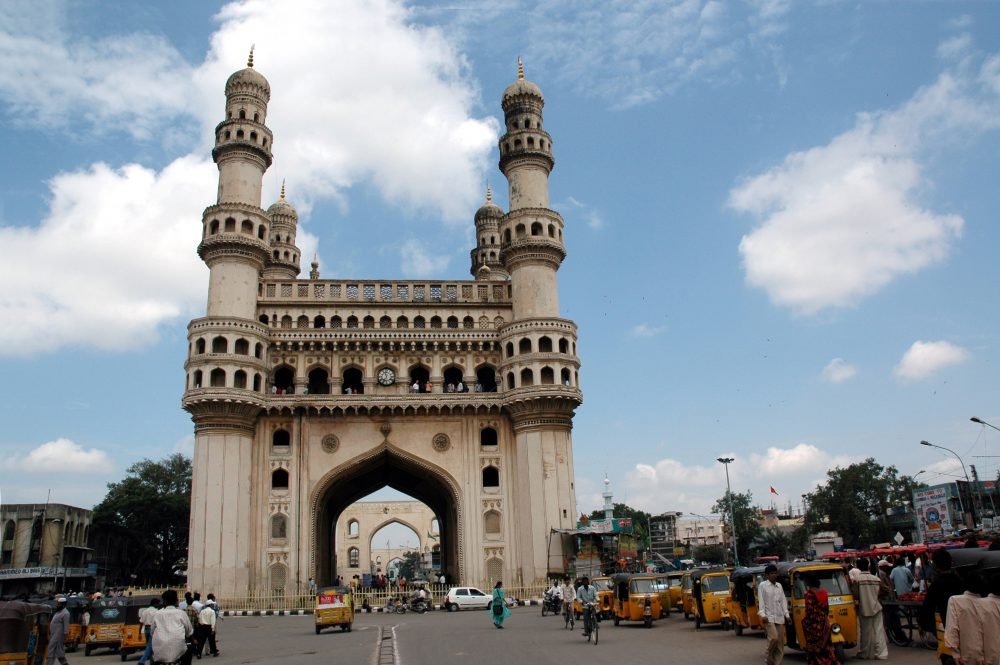 Charminar: Charminar is what marks Hyderabad. It is situated right at the chowk of the Old City's primary market. You could also check the first floor for a small fee. A few groups hold musical jams and story sessions every weekend in case you would like to join.
Golconda Fort: Golconda Fort is worth a watch. A light and sound show is organized every evening. The entry ticket is cheap, though local guides would try to charge you a lot. Since the Fort has a lot to offer, I would suggest hiring a guide. Pay them Rs.200 if you are visiting the Fort on a weekday, and Rs.500 if it's on the weekend.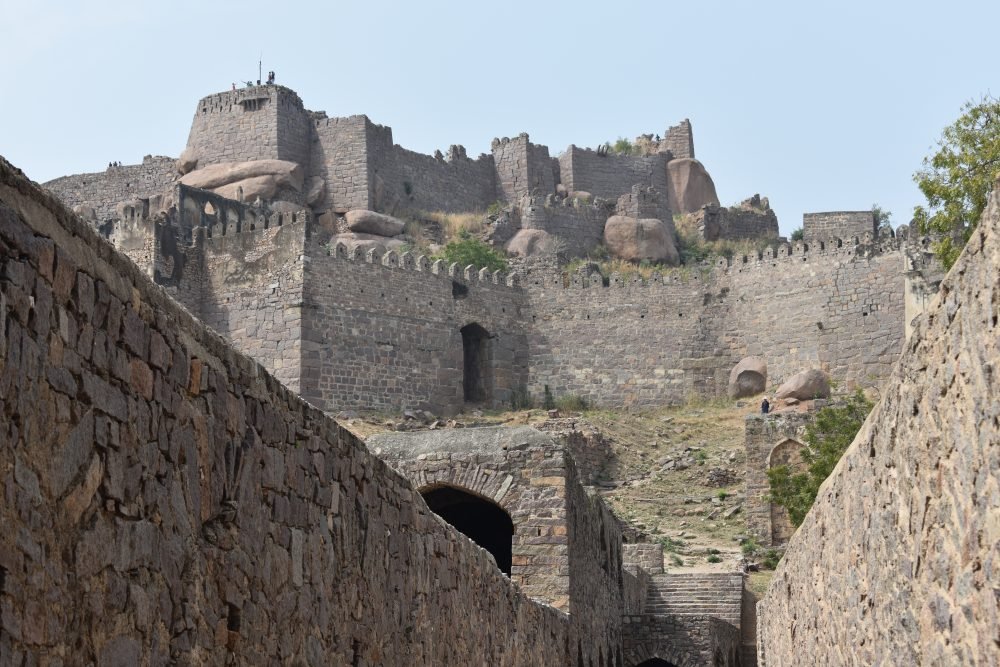 Salar Jung Museum: The Salar Jung were basically the Prime Ministers of Hyderabad, and for a state as prosperous as Hyderabad was, their collections were worth a watch. However, as of present, the museum includes a lot more than that. It's near the Chowmahalla Palace and Charminar.
Hussain Sagar Lake: The Hussain Sagar lake is an artificial lake which is also an essential landmark in Hyderabad. It has a jogging track around the perimeter and a Buddha statue in the center, and boats are available till the center.
What to Eat in Hyderabad?
If you are a non-vegetarian, Hyderabad is a paradise for you, and if you are a vegetarian, you might get disappointed. While Hyderabad is in South India and you could expect a lot of South Indian thalis, and Idli-Dosa, etc., that isn't the case. Hyderabad isn't Chennai, and while it has a lot of vegetarian restaurants, none of them were among my personal favorites.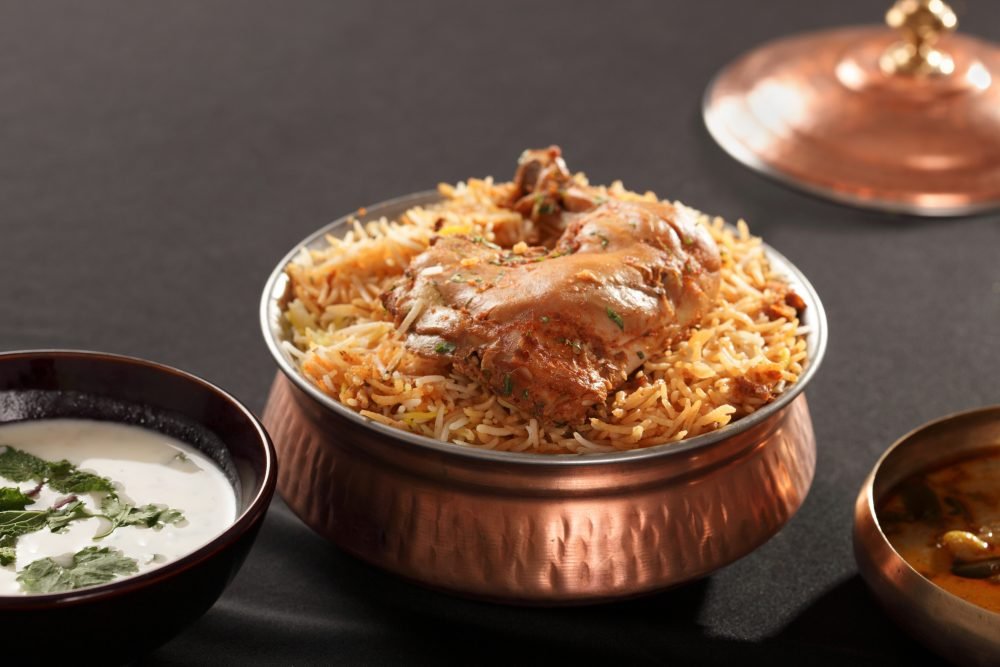 As for non-vegetarian, Hyderabad is famous for Hyderabadi Biryani. It is even better for the kebabs. If you ask me for the best restaurants, I wouldn't be able to advise anyone chain. Ya, stay away from Paradise restaurants. They are over-rated. Bawarchi is good, but be cautious of the outlet. Some have been selling stale meat. Shagh House is my personal favorite.
Honestly, there are good restaurants all over Hyderabad. Like at every nook and cranny.
What to do in Hyderabad?
For this section, I wouldn't give any cliche advice. My suggestions are as follows:
1. Join Hobby Groups
There are a lot of hobby groups in Hyderabad, especially in the cosmopolitan area. However, less is known about them. Eg. You might be interested in board gaming; however, since you do not know of board gaming groups in Hyderabad, nor do they advertise, it would be difficult to get along with them.
My personal suggestion would be to make a lot of friends in the city who are regular with hobby groups. Since most enthusiasts join multiple groups, they could help you find what I need. Some suggestions to start with are:
Hyderabad Trails
Great Hyderabad Adventure Club
Hyderabad Bicycling Club
Meetups at Lamakaan Theatre
Most of the clubs mentioned above work on a non-profit basis. The point is that you would get to meet a lot of people over heritage walks, or storytelling, or traveling with these groups. They would, in turn, help you find a place with other hobby groups.
2. Malls and Cinemas
Hyderabad has a few malls, the best two being Inorbit and Forum mall. Instead, these two counts among the cleaner ones. In general, I wouldn't rate Hyderabad high with fashion, and thus you wouldn't find a lot of outlets for brands. The malls are usually visited by those in the cosmopolitan area working with IT companies.
Cinema culture has a different appeal though. Hyderabadis, especially those who understand Telugu have a lot of craze for regional (read Telugu) cinema.
3. Bouldering
For all tier 1 and significant tier 2 cities in India, bouldering is specific to Hyderabad. It isn't much common elsewhere. Thanks this to the fact that there are a lot of boulders 'inside' the central city.
You could learn bouldering along with local groups in the city. In conclusion, Hyderabad is one of the best cities for living, at least in India. It offers a lot for recreation as well as decent work opportunities. Furthermore, the city is cheaper than other metros.