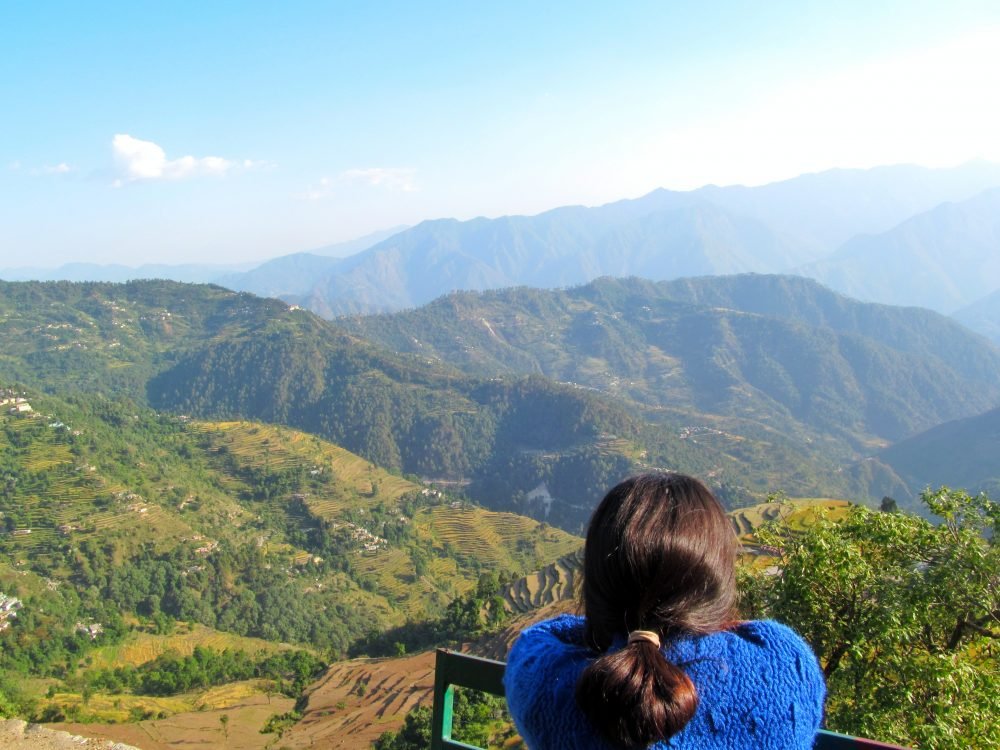 The notion of tourism has changed drastically over the years. With more people willing and wishing to travel, the base idea of 'tourism' has evolved beyond the concept of 'just visiting a new place'. In fact, gradually down the line, several elements to tourism has been introduced, some of which include, offbeat travel (where people are on the lookout for places off-the-tourist radar), wildlife tourism (a style of travel surrounding sanctuaries, national parks and likewise), while the list goes on, I'd like to throw some light on yet another variant of tourism which happens to be newer than the rest, and is known as 'volunteer tourism'. The term' volunteer tourism or voluntourism' (as it is coming to be known as) is a form of tourism that has become increasingly popular in the age of the interweb. But what is it?
What is Volunteer Tourism?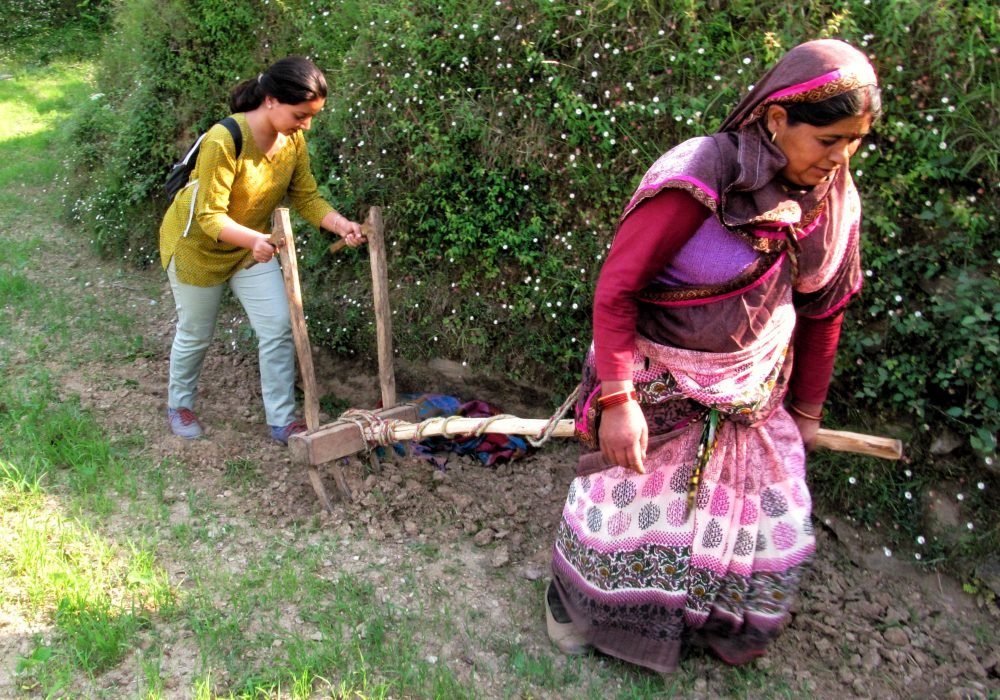 In brief, volunteer tourism is a type of tourism where an individual travels either abroad or to a destination that is considered 'undeveloped' or 'developing' to offer their support/skills to those in need where the phrase 'those in need', is technically used to refer to those who are surrounded by extreme poverty, and to those who do not have access to education and healthcare facilities.
Volunteer Tourism also takes place at a domestic level in countries like India, Nepal, Bangladesh, to name a few… where people from the cities travel to places that are home to underprivileged communities and volunteer with organizations. While some organizations charge a fee for volunteers, which includes food and accommodation, there are others that provide food and accommodation for free in exchange for the skill and time of the volunteers.
In India, there is an increasing demand for volunteers with the following skills –
English and Hindi language teachers.
Early child development.
Community welfare.
Sports coaches.
Environment conservationists.
Climate Crisis warriors.
Medical support staff.
Permaculture experts.
Human Rights activists.
Digital Marketing experts.
Photographers and Videographers.
Social media managers.
Graphic designers.
Bloggers and Youtubers.
Volunteers are majorly keen to take up volunteer tourism as their option because it offers them a chance to advance their career, have the privilege of a new adventure, acquire new skills, and enhance their CV.
Now, I'd like to elaborate on my volunteer tourism experience in the Uttarakhand Himalayas during the summer of 2019 and 5 informative tips on how you can do volunteer tourism right!
But before we get into that, I'd like to get to the basics.
Why would you want to listen to me? How do you know if my takeaways would indeed be helpful? Well, then here you go!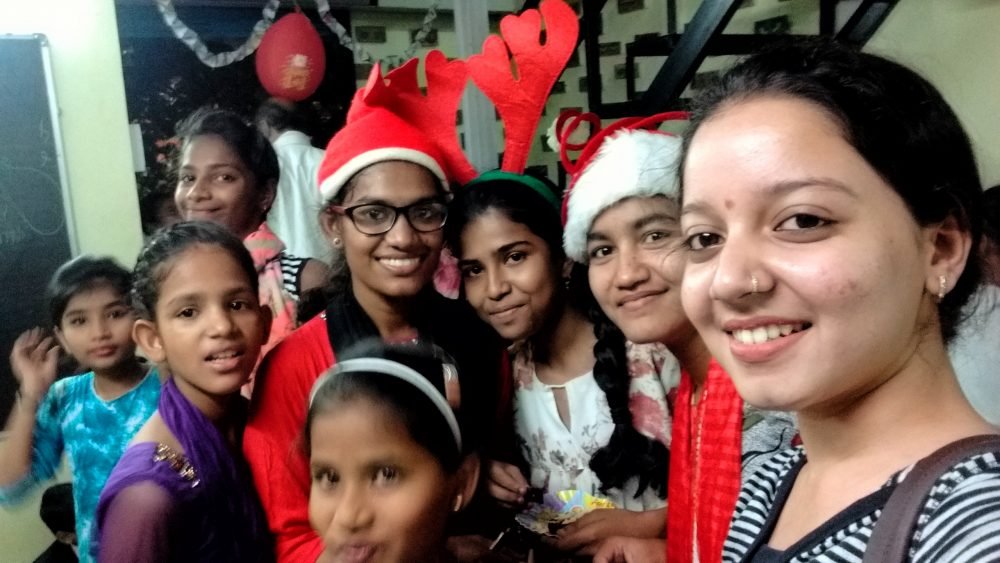 I've been working in the development sector in the area of Education as an English language teacher/facilitator for the past three years. My work as a language facilitator started from Dharavi Diary (Mumbai, Maharashtra), where I delivered English and French lessons to school-going kids starting from grades 7 to 12. On the basis of my experience at Dharavi, I had scored an opportunity to volunteer with the Ann Foundation (Minnesota, USA), where I conducted online English lessons to the grade 10 students of a girls orphanage located in a town – Bagnan, West Bengal. This was followed by a teaching fellowship with The Barefoot College (Tilonia, Rajasthan), where my major role was to teach English to grade 2 and 3 students at a Hindi-medium school. The diversity in my teaching experience has provided me with fruitful insights to comprehend the working of organizations on a small as well as on a large scale.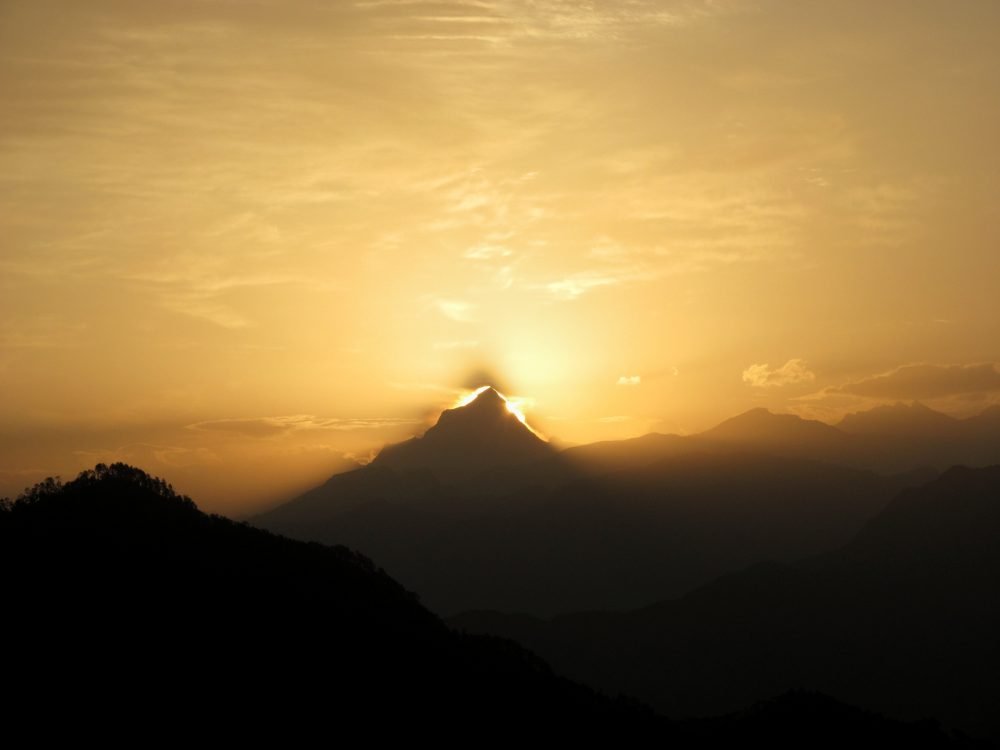 The Plan – After a month-long stay in Rishikesh, Uttarakhand, for training, I was keen on spending the summer up in the Himalayan mountains of Garhwal or Kumaon for which I had an eye on something worth my time. The same night I'd chalked out the following points to consider while looking out for a volunteering opportunity.
To devote my time to do something valuable, to acquire new skills, and in the process also give back to society in some way.
To spend the summer at a scenic location.
To meet new people.
Voluntourism – My Experience!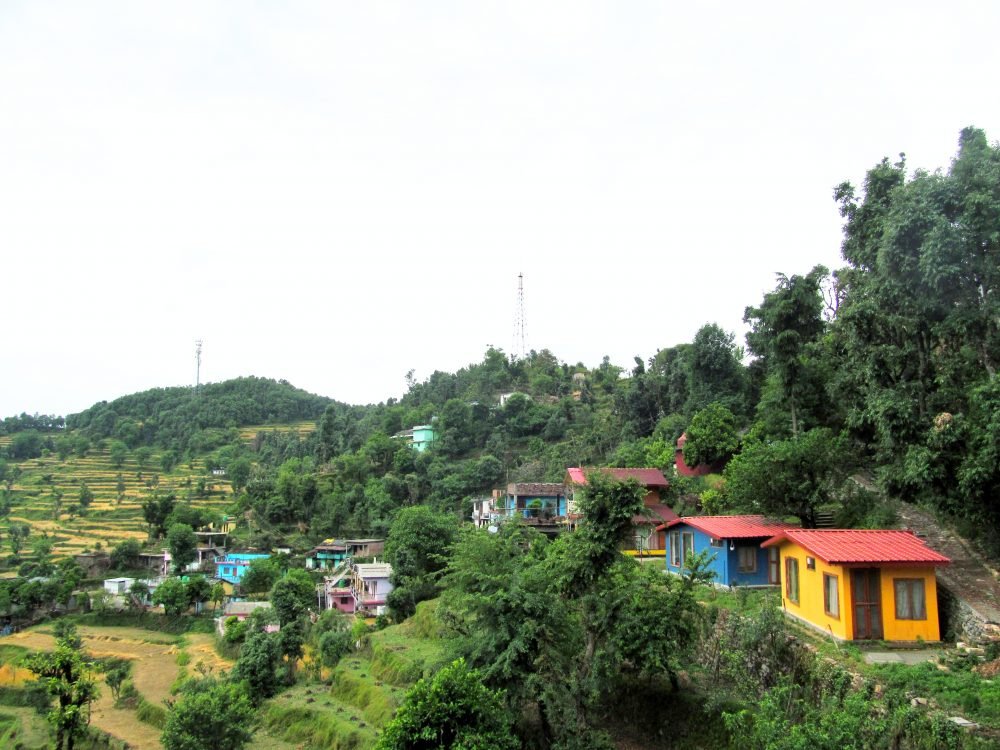 The next morning an acquaintance introduced me to the owner of a summer retreat in the Garhwal Himalayas. I was offered the profile of a volunteer manager at the summer retreat. My work involved taking good care of the property in the absence of the owner starting from the organic garden, to being in charge of the kitchen, the food menu, the cleanliness of the rooms, attending the guests and training the caretaker with regard to work planning, using the smartphone and everyday tools like Whatsapp to share suggestions, ideas, opinions and coordinate with the owner as per need to speed up the functioning of the homestay.
To me, this seemed like I'd get a complete new exposure to a different kind of work that would excite and challenge me to acquire new skills and learn as I go. With not many inhibitions in my mind, I responded with a YES! And went ahead with the plan.
Come the next morning, and I was already at the taxi stand waiting for my shared taxi to arrive so that I could soon be a part of the summer I'd always dreamt of! Long story short, after 8 hours of a long bumpy journey, I was received by the caretaker at the village bus stop and directed to my tiny yellow cottage that stood right opposite to the verdant ravine and the entire range of the Garhwal Himalayas which was home to some of the most well-known peaks like the Nanda Devi, The Panchchuli, The Tungnath-Chopta just to name a few amongst many others.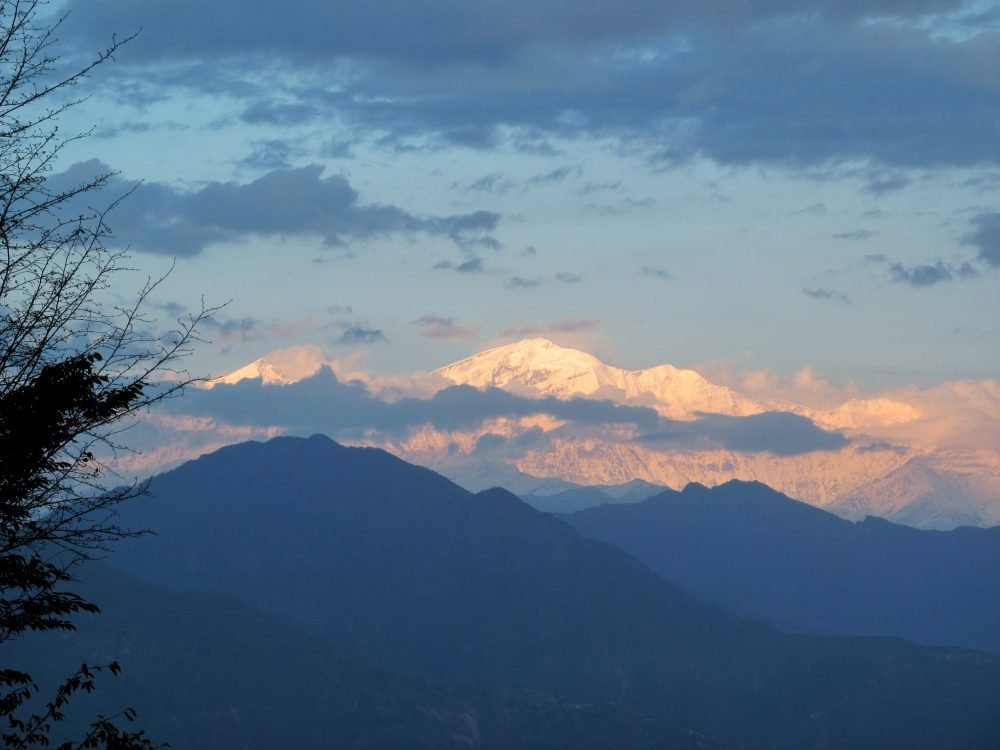 In about 3 to 4 days' time, I chose to start with the deliverables the owner and I had discussed. Like every other work in the development sector, I was aware that the start would be topsy-turvy. However, I was up for the challenge! Minutes, hours, days passed by. The challenges grew further. My plans had started to diminish, and the caretaker's behavior of resisting change had gradually started to impact me. In no time, we were to welcome guests. And his easy-going mindset had somewhere started to bother me. Despite repetitive reminders, and polite requests he'd started to turn a deaf ear towards my instructions and a blind eye towards my efforts. The feeling of helplessness had found a new home! My mind and my calm. Despite reaching out to the owner repeatedly, all my efforts on the ground seemed to be nullified by the caretaker's actions. In no time, we had our guests. And just as I'd foreseen, things didn't go as planned. I assume you already know WHY! However, somewhere we did try to patch things up, work out the voids and do our best to serve the guests in hand. I'd assumed this bitter-sweet experience would bring him realizations. Alas! It didn't.
New groups of guests followed; my efforts kept going in vain, and challenges after challenges had started turning up to threaten me! Despite my repetitive efforts of conveying the idea that I was to work alongside him as a team for the smooth functioning of the summer retreat, he seemed to show no care about the thought. In fact, to him, I was a plain tourist/guest/slow traveler – call it whatever you like! But the major point that laid was that there existed a big communication gap from the owner's end to the caretaker, which a hundred efforts from my end wouldn't really suffice!
The very fact that he knew I'd only be there for a month, and he didn't really have any perk to listen to me, surely clarifies that his resistance to change was what had become one of the major barriers. No matter how unusual it might sound to you, the truth was he didn't want to change anything within the functioning of the retreat because he knew my stay there isn't very sustainable, and after I will be gone, there wouldn't really be anyone to track his work ethic. So the seemingly easiest solution to him was to simply ignore my efforts and go on with how the retreat has been functioning for all these years.
After I'd learned and accepted the challenges, barriers and the idiosyncrasies of this volunteering opportunity, I'd made up my mind to complete my tenure as a volunteer manager, try to do the best I could while I stayed and leave along with our last group of guests who had helped me come up to a conclusion and had made me realize the fact that I'd rather consider spending my time doing something fruitful back home than here.
Now let us reconsider my reasons to choose to volunteer at the retreat in the very first place, and have a look if I'd achieved anything at all towards the end of the month.
Did I get to learn anything new? Did I add value to anyone's life? Did I bring any spark of change to the community?
I'm not sure if the things I'd got to learn from a month's stay in this village was what I was actually looking forward to! But since, at the end of the day, any type of learning is 'learning' after all, I'd say YES! No. I don't think I could add any value to anyone's life nor bring any spark of change to the community.
Did I spend the summer at any scenic location?
Yes, I did get to do that.
Did I get to meet new people?
Yes. A bunch of kind souls who helped me decipher my learnings at the retreat and reflect back positively.
The answers to the above-mentioned pointers effectively show that my first ever Volunteer Tourism/Voluntourism experience I'd signed up for wasn't very successful, which is why I'd like to share the following 5 tips so that you don't end up having the guilt and the failure syndrome I'd had after devoting a month of my time.
My 5 tips on how to do Voluntourism right!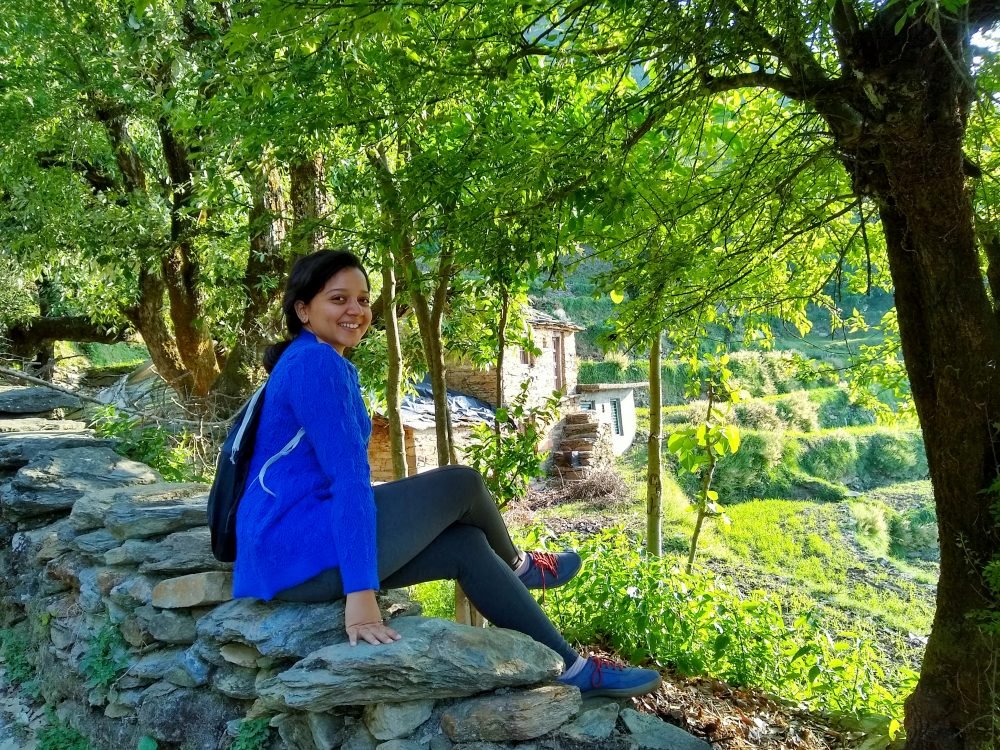 1. Decision – Choose an organization that 'actually' works on the grassroots. See if the owner/founder is equally involved in the work or not. That brings about a huge difference. That is also one way you can keep a check if your contribution would indeed be a valuable one.
2. Safety – No matter what plans, goals, and dreams are attached to your volunteering opportunity, always understand, if you are safe, only then you can work towards sound plans, achieve your goals, and dream further.
3. Values – Do good research if your values match the values of the organization. It's hard to get it right away, but sometimes following the organization on their social media profiles might come in handy, other than that, keep track of what, where, how they've been working overtime. If your values align with theirs, then know it is a win-win situation. Understand, you need to always make decisions in favor of situations that are beneficial to both parties.
4. Community – See if it's a community or if it is just a bunch of people doing seasonal work. If it's community work, then that pumps up great levels of commitment & motivation. Rather, if you are looking forward to learning more and acquiring quality skills, then being a part of a community that actually works & makes things work would be worth it.⠀
5. Deliverables – Right from the time of the first call with the organization/community, be very clear of your deliverables. Always understand it is a great idea to ask a hundred questions than to make a decision in utter unawareness and ignorance.
If all these five tips are in place and carefully thought of, the chances of having a valuable volunteer tourism experience can be achieved. ⠀
However, there are certain phases in every opportunity where you actually have to get your hands dirty to learn something valuable. But as far as your safety is ensured, your values click, your decision is sound, your deliverables are right on track, and the community work is helping you grow and lead you to take up positive challenges that will bring out the best within you then go for it! Certain decisions might be hard, and risks might be the only way out, but know it is always worth taking calculated risks. Good luck!