Dadra Nagar Haveli has always been one of the most lesser-known places I've set foot on. Even on multiple visits spread over different times of the year, our trips to Dadra and Nagar Haveli have always been amongst lesser tourists and more local people hailing from the various tribal communities of the Warlis, the Koknas, and the Dhodias.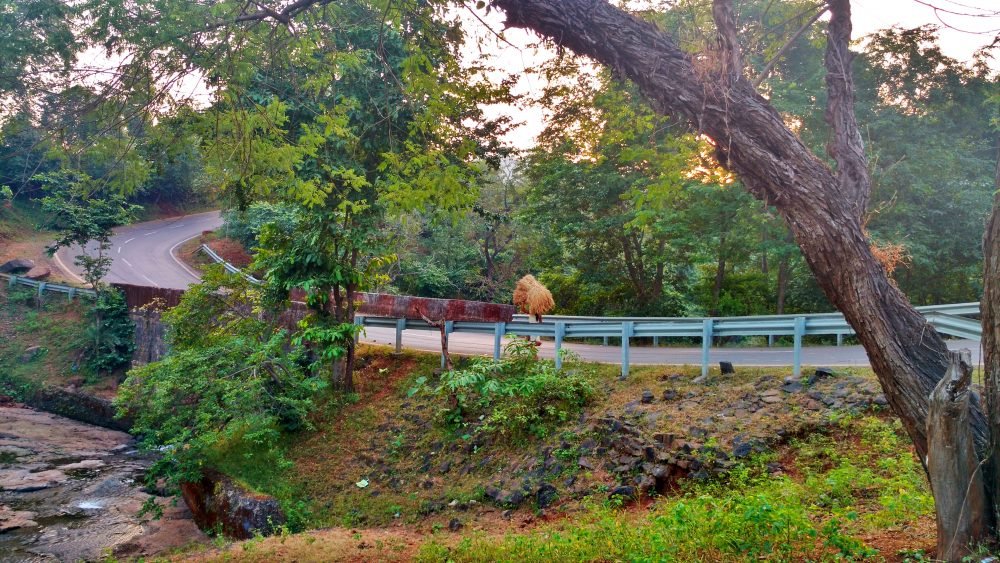 Our one-day getaways in the territory of Dadra and Nagar Haveli, which lies between the borders of Maharashtra and Gujarat, has taken us from one natural setting to the other in just a spree of wonder. Time and again, over our multiple leisure drives in and around this little territory, we've been taken from dams, lakes, and paddy fields to tiny gushing streams, brooks, hillocks, and meandering rivers.
From the clear waters of Dudhani to the tall canopies of the Butterfly Park, our tryst with Dadra and Nagar Haveli has always been that of a pleasant escapade every urbanite would have an eye on.
Tracing the Roots: The History of Dadra and Nagar Haveli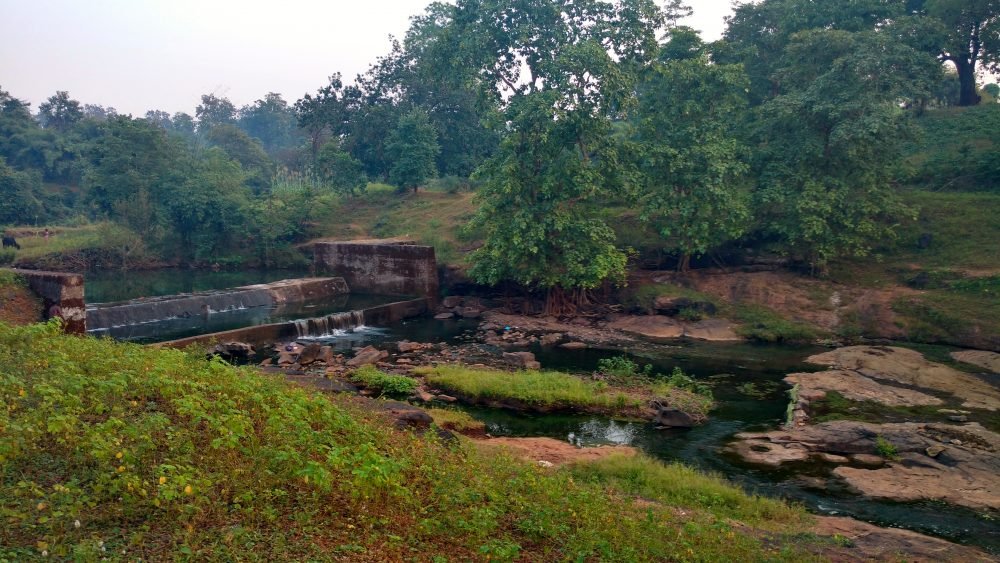 The solitary land of Dadra and Nagar Haveli comprises of 72 villages, all with a chequered history. For more than a century, the Portuguese have been known to be the rulers of Dadra and Nagar Haveli until July 1954 when the pro-India administration had liberated this land of wonders from the Portuguese rule. But it was only on August 11, 1961, that the cultural land of Dadra and Nagar Haveli became a Union Territory under the 10th amendment of the Indian Constitution.
Tribes of Dadra and Nagar Haveli
The land of Dadra and Nagar Haveli is known to be home to various tribe groups from Western and Southern India, of which the major tribal communities are the Warlis, the Dhodias, and the Koknas.
The Warli Tribe
The Warlis are a tribal community based out of Maharashtra, some villages of Gujarat, and in the Union Territory of Dadra Nagar Haveli. The Warlis originally were found to be involved in shifting cultivation & hunting. However, in this day and age, they are majorly involved in farming. Out of this primitive tribal community, the major highlight of their culture and livelihood is their 'Warli Painting' which is notable worldwide. Their paintings date back to the 3000 BCE and depict real-scenes of their daily life. To honor the work of the Warlis, the Warli Paintings are now regarded as their Cultural Intellectual Property.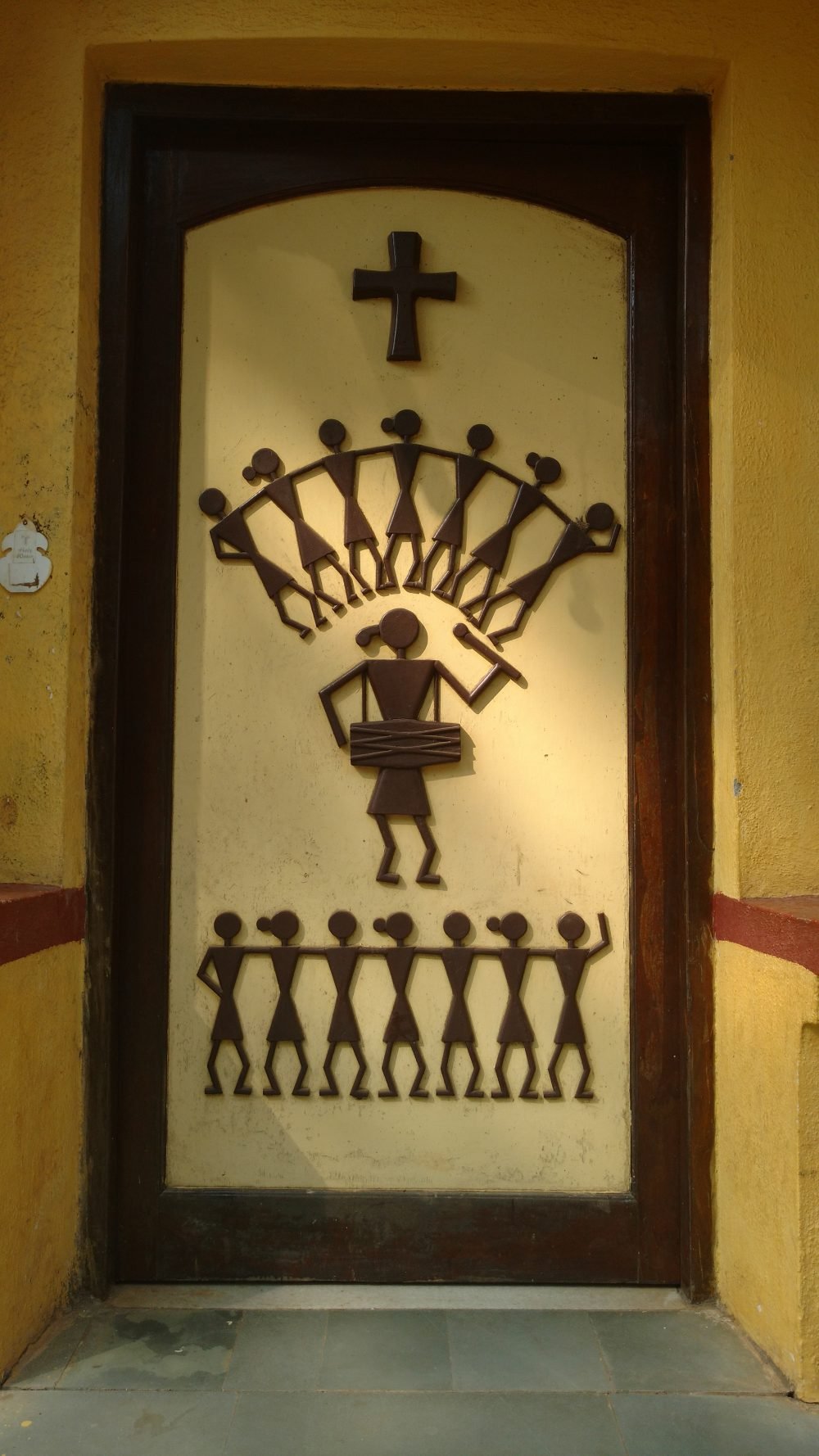 The Dhodia Tribe
The Dhodias can be found in Southern Gujarat, Dadra Nagar Haveli, Madhya Pradesh, Maharashtra, Karnataka, and Rajasthan. The origin of the Dhodia language can be traced from Gujarati and Marathi to a great extent. The language of the Dhodias only comprises of a verbal tradition. According to folklore, the origin of the term 'Dhodia' comes from a place called Dhulia, while some folklores suggest that Rajput men from around the Dholka Taluka married local tribal women of the villages and their descendants established themselves as the Dhodia. This information has been adapted from the common folklore and is not supported by any historical or scientific data. While most Dhodias adhere to traditional practices and follow Hinduism, there are a few who seem to follow Christianity under the influence of the missionaries. Their major festivals include the harvest festival of Kanseri, Divaso, and Vagh Baras.
The Kokna Tribe
The people of the Kokna tribe are closely related to the Konkanis and are believed to have originated in the Konkan Patti of Thane District. They are scattered across Gujarat, Rajasthan, Maharashtra, Karnataka and the Union Territory of Dadra and Nagar Haveli.
How to reach?
By Air – Nearest airport – Mumbai.
By Rail – Nearest railway station to Dadra and Nagar Haveli are Vapi and Bhilad. Vapi is 17 km away from the capital city of Silvassa.
By Road – Dadra and Nagar Haveli run parallel to the National Highway 8 between Mumbai and Delhi, enveloping Baroda in between. The capital city of Silvassa is well connected to Mumbai, Vapi, and Baroda.
Places to Visit in Dadra and Nagar Haveli
These are places I've been referred to visit, however, I've had always chosen to skip these places (except for the lion safari) for its large number of tourists and have always preferred the less touristy sights with more local people than tourists. But, you are free to choose the one you'd like to set foot on.
1. The Tribal Cultural Museum
Located in Silvassa, The Tribal Cultural Museum offers a rustic experience. It feels just like an inward window to the many tribes of Dadra and Nagar Haveli with its intrinsic collection of fishing equipment, masks, musical apparatuses, tribal wedding dresses, and life-size statues.
Timings – 9 am – 5pm; closed on Mondays. Photography is not allowed inside the museum.
2. The Vanganga Lake and Island Garden
Known to be a scenic lake garden with its rustic wooden bridges, flowering plants, jogging tracks, and thatched huts, the Vanganga Lake and Island Garden at a distance of merely 5 km from the capital city of Silvassa attracts many groups of tourists. This garden also hosts a musical fountain show, which is recommended not to be missed.
Entry fee – INR 20 for adults. INR 10 for kids.
3. Silvassa Vasona Lion Safari
Perched towards the outskirts of the Silvassa town (about 4 km away), this safari takes place in a protected area. We'd taken this safari but was highly disappointed with how the management works. We could only spot a handful of peacocks and one lion. We are skeptical of how much protection the wildlife is offered here. I'd personally not recommend visiting this place. However, if you wish to, the visitor fee is INR 25 for adults and INR 10 for kids for a safari trip of 20 minutes approximately.
Auto rickshaws and local buses ply on and off. It is advised to carry snacks and water as the entire route barely has any food stalls.
Timings – 9 am – 5pm; closed on Mondays.
4. Satmaliya Deer Park
Located at fairly a distance of 3-4 km from the Vasona Lion Safari, the Satmaliya Deer Park is home to Blackbucks, Nilgais, Sambhar, Chitals among the deer species and several types of Thrushes, Peacocks and Woodpeckers among birds.
Entry fee – INR 25 for Indians. INR 100 for foreigners.
Timings – 7-11 am, 3-6pm. Mondays closed.
There is no fee involved for still photography, but for movie and video shooting, one has to pay a fee of INR 100.
Please note – Deers being shy animals, the park only conducts one tour in an hour and only allows a limited number of guests each day. So to get your best shot at it, try visiting the park in the first hour itself.
5. The picnic spot of Hirwa Van Garden
Located on the Silvassa-Dadra Road is the Hirwa Van garden with man-made waterfalls and stone arcs thus, deeming to offer a wonderful picnic spot for family and friends.
Entry fee – INR 20.
Timings – 10am – 8pm.
Sundays closed.
---
My favorites – Of all the places mentioned above, time and again, we'd happen to find ourselves at Dudhani and the Butterfly Park. Thus topping our list of favorites in Dadra and Nagar Haveli.
1. Dudhani – The pristine lake of Dudhani sits at a distance of about 20 km from Khanvel (another town after the capital city of Silvassa in Dadra Nagar Haveli). The beauty of this lake is highlighted with occasional poppings of palm and coconut trees from the middle of the lake waters. Dudhani is an area that is offered by the large waterfront of the river Damanganga.
Activities to do: In Dudhani, one can choose to do nothing at all and just learn to 'be' at the moment or enjoy the Shikara boat rides across the lake waters in the company of the dipping Sun.
2. Butterfly Park – Amidst tall tree canopies and the play of bright sunbeams from within the tree troves sits the Butterfly Park in Khanvel, that happens to be our second favorite with at least a 1000 species of butterflies fluttering by in the company of many flowers, trees, and verdant beauty. In the mild aura of the winter and the Summer Sun, a walk down the soulful alleys of the Butterfly Park in Khanvel is something you'd always cherish.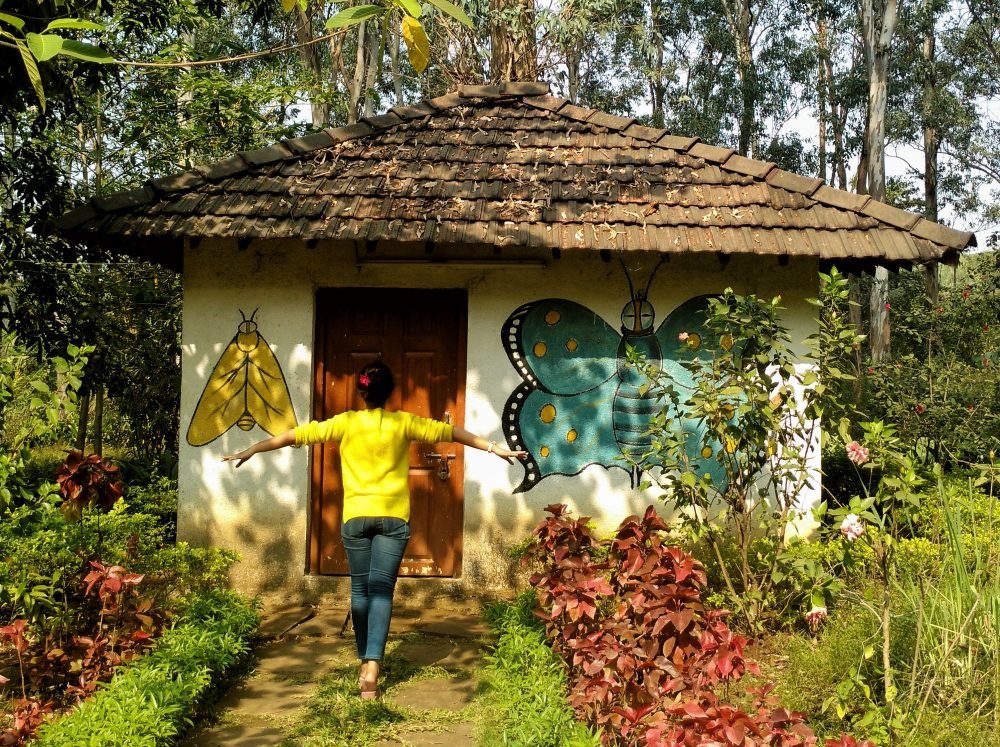 Timings – 9am – 6pm.
When is the best time to visit Dadra and Nagar Haveli?
November to March stands out to be the best time to visit Dadra and Nagar Haveli.
Where to stay in Dadra Nagar Haveli?
Khanvel and Silvassa stand out to be one of the most familiar names of Dadra and Nagar Haveli. You'd find many hotels and resorts in both of these places. To name a few are – Khanvel Resort, Vanvihar Hotel, Wonderland Resort, Daman Ganga Valley Resort. However, throughout our travels, we'd never chosen to stay in any of these hotels/resorts as they always seemed a little more on the touristy side. So to avoid all of it, we've always chosen Dudhani over Khanvel and Silvassa and would always give my brownie points to the Neertal Tourist Complex adjacent to the Dudhani Lake. It has always happened to be our rustic favorite compared to a multitude of all the hotels and resorts.
How long should you stay?
Throughout my past travels, I've visited different pockets of Dadra and Nagar Haveli on and off as multiple one-day getaways. However, I'd suggest, a two-day trip is sufficient to move around and relax, but if you would want to slow down your travels further, then a short three-to-four days of a trip would suffice.