Kollimalai (Kolli Hills in English) is a hill station located in Tamil Nadu's Namakkal district, which is less popular among the tourists compared to the likes of Ooty, Kodaikanal, and Yercaud. As a result, the location is less crowded and still upholds its natural charm devoid of the commercial incursion. That is a boon for backpackers as the Kolli Hills offers visitors the best experience possible. As the title suggests, Kollimalai is informally known as The Mountain of Death because of 70 consecutive hairpin bends in its route. Well laid roads and the numerous hairpin bends make Kolli Hills a favorite riding route for Bikers across the state. Here, I am sharing my experience of riding to Kollimalai on a two-day bike trip from Chennai along with a dozen other fellow bikers.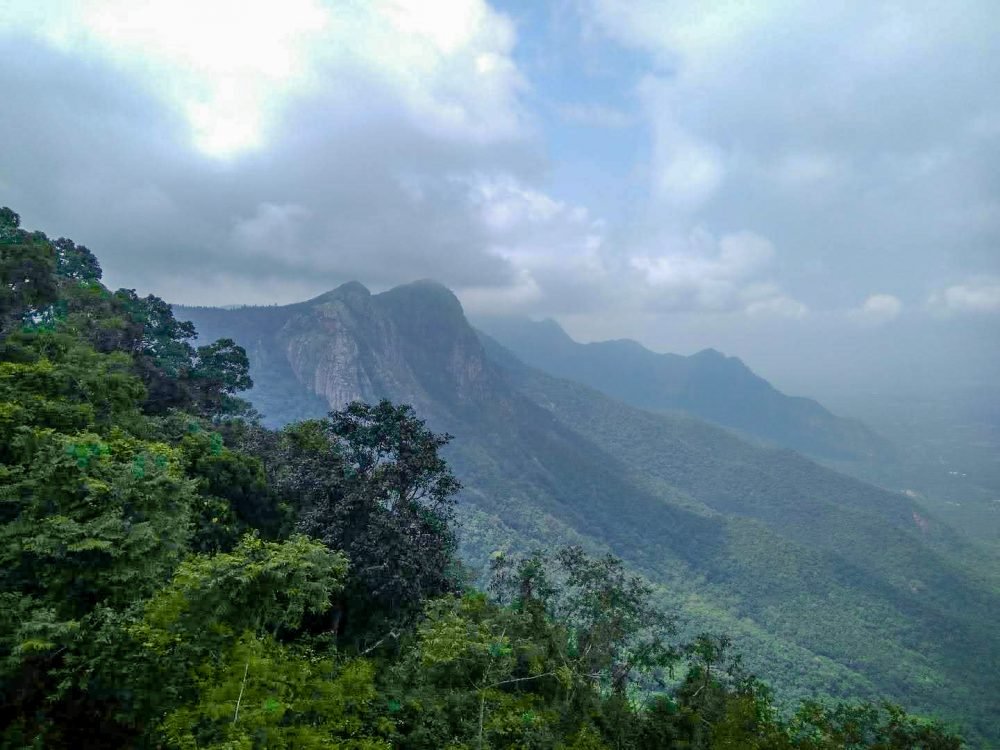 Kollimalai Road Trip – My Journey!
After weeks of discussion in our WhatsApp group, we finalized Kolli Hills as the destination. Finally, the day arrived, and we started our ride from Chennai a bit early around 6 am. We had to beat the traffic congestion caused by the Mofussil buses right outside Chennai Suburbs. After we crossed the Chennai outskirts, we had a group huddle to discuss the day's travel plan. Our route to reach Kolli Hills was through Tindivanam, Villupuram, Ulundurpet, and Attur. Kolli Hills is around 350 kilometers away from Chennai, and it takes a little above 6 hours to reach. The first half of the route till Ulundurpet is on the National Highway 38, which makes the ride a little monotonous. We broke for breakfast near Villupuram Toll Booth at around 9 am. Then got ourselves prepared for the ride we were all waiting for, as we had to take a right at the Ulundurpet roundabout to join the National Highway 79.
Tip: When you are traveling south from Chennai, check the peak traffic timings. If you get caught in the traffic, you will end up losing at least one to two hours of your travel time.
A Scenic Path: The route from Ulundurpet to Kolli's foothills is an idyllic passage as it passes through the highway that cleaves through rocky hill ranges. After turning right at Ulundurpet, we traveled on the highway for 80 kilometers till Attur. This stretch is a national highway and hence is a four-lane road. But from there on, there are two routes that lead to Kolli Hills.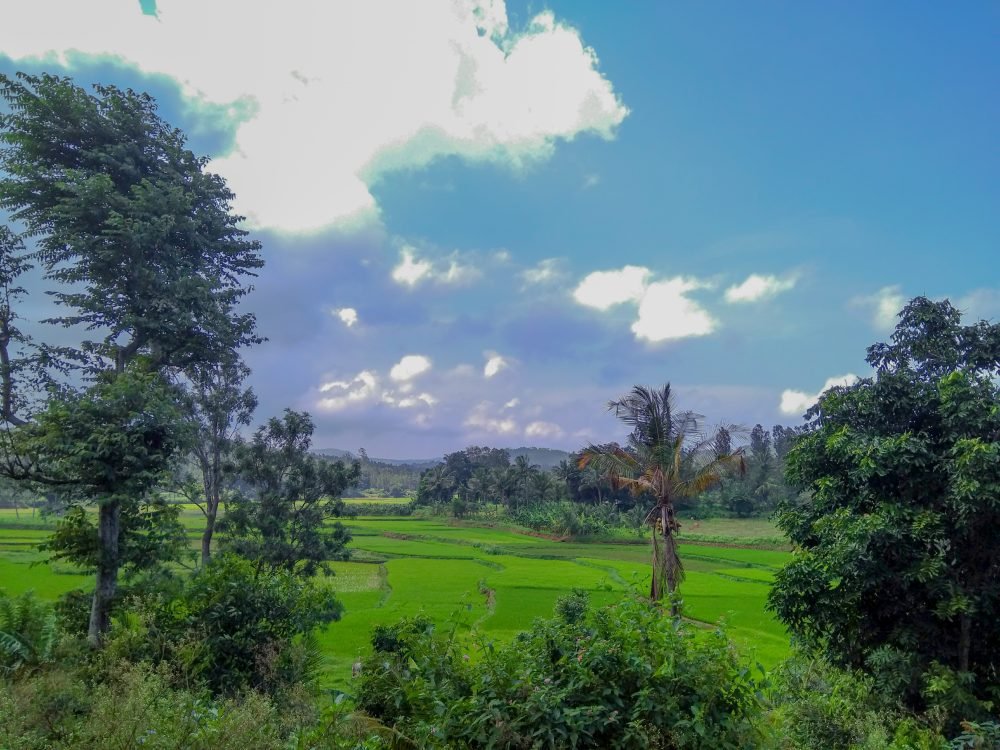 We settled on a shorter but narrower route as it is much more fun and engaging. At Attur, we took a two-hour break, as we needed to check oil levels on a couple of bikes. Also, during the vehicle service, we had Ragi Porridge (Kezhvaragu Koozh in Tamil) from a street vendor for lunch. Always try to have light food on your road trips. After the bike service, we set off from Attur at around 2 pm. The roads from there on were narrow and bendy, but it was the whole purpose of choosing this route. To complement the roads, there were paddy fields on both sides. The rural backdrop and pleasant weather made it an enjoyable ride in the afternoon.
Tip: Always remember to service your bike completely before any bike trip. Adding to that, before starting the trip, check tire pressure, chain sprocket, and braking system.
The Thrilling Uphill Ride: Once you near the Kolli Hills Range, you would sense the change in humidity. This is due to the fact that Kolli Hills Range encompasses three important forest ranges in Central Tamil Nadu. The region is famous for rare herbs, which are not available elsewhere. While I rode in a Royal Enfield Thunderbird 350 till Kolli Foothills, I switched my bike for a Pulsar 220. So the uphill ride starts at Karavalli, where there is a forest check post. After a few kilometers, you would encounter the first hairpin bend with a signboard mentioning the details.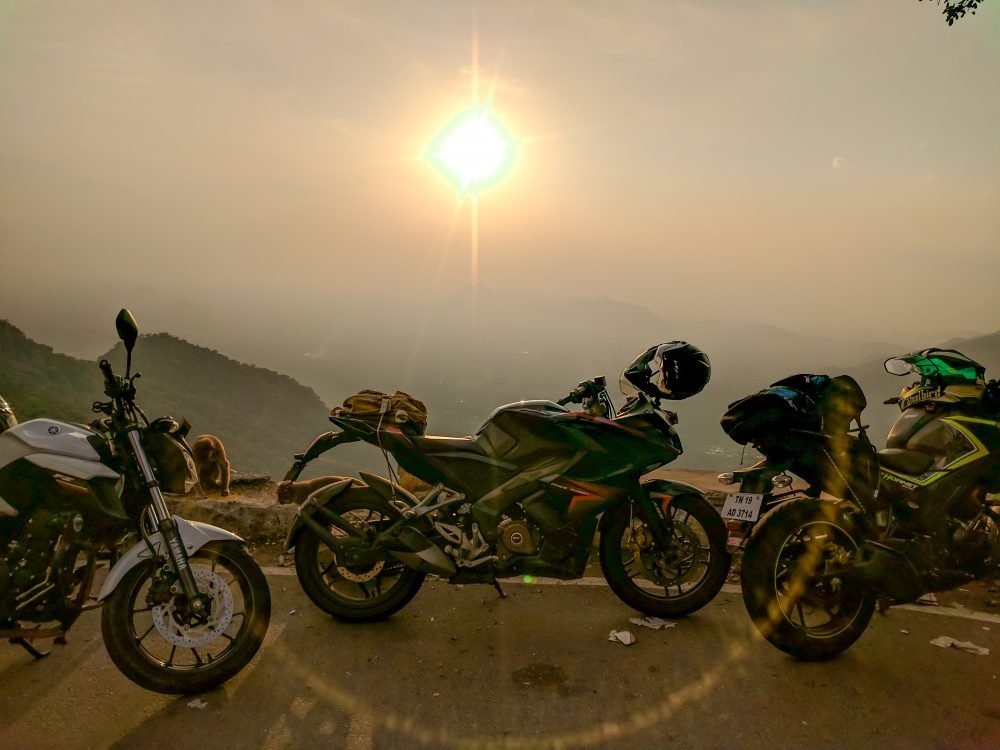 It was an absolute joy to ride on the Kolli Ghat Road as the hairpin bends kept on arriving one after the other, and each bend was unique. Midway through the uphill ride, we encountered few viewpoints. We stopped at one of the notable viewpoints which had a panoramic view of the valley below. We spent 15 minutes at the viewpoint clicking pictures and grasping the view of surroundings. After spending ample time, we started to proceed further.
Trivia: Kolli Malai is named after the Goddess Kollipaavai, the main deity of Ettukai Amman Temple. The locals believe that the hills are sacred and guarded by the Goddess. Apart from that, there are several reports of supernatural occurrences and accidents, which makes the place all the more mystical.
The Overnight Stay: We finally completed all 70 hairpin bends, and it approximately took one hour to reach the town. It was late evening, and unlike other hill stations, it was less populous. Located at an elevation of 1300 meters from the sea level, the weather was pleasantly cold in the evening. I, along with another friend, parted from the group to go scout for a location to set up camp. While we were out looking for a camp spot, it started to rain heavily. So we returned to our rendezvous point and decided to stay in a hotel. Another point to consider is that the town does not have several options to stay. We found a cheap hostel and spent the night playing cards for a while. The rains continued to pour till the dawn, which made us realize that renting rooms was a fortunate decision.
The Solo Return: The next morning, our group decided to go check a few places before returning to Chennai. First, we visited Masila Falls, which was just a few kilometers away from our rooms. Though not as enormous as Aagaya Gangai Falls, Masila Falls will not disappoint you in any way. It is easy to access and will have good water flow to take a bath under. Later, my mates wanted to check out Aagaya Gangai falls. I chose not to visit the falls as I had to return to Chennai by evening. After bidding adieu to my fellow riders, I started my downhill ride while they were on their way to Aagaya Gangai Falls. Midway through the Ghat Road, I found a pathway amidst woods that lead to a hidden viewpoint.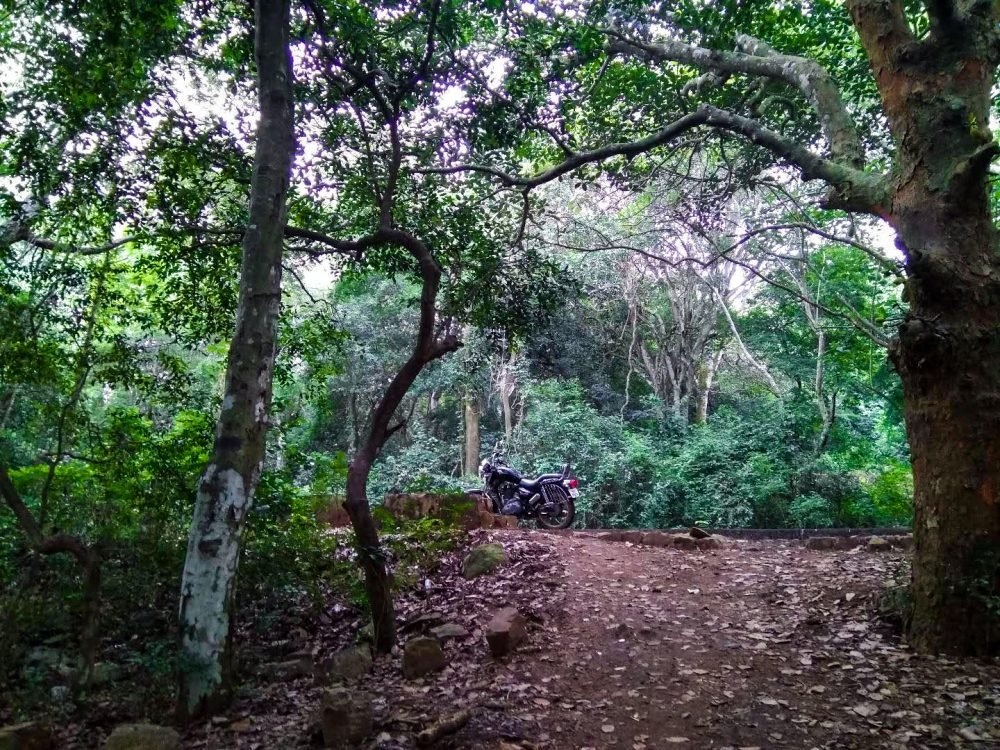 This viewpoint was damaged, and I had to climb the broken ladder to reach the cabin, which was standing tall at 20 meters. Climbing the broken ladder turned out to be fruitful as the viewpoint had some of the best views overlooking the valley. After the descend, the ride from Kolli Foothills to Chennai took me around 7 hours with some heavy downpour near Tindivanam. Overall, the two-day trip was considerably spent on the roads. After all, that was the whole purpose of the trip.
Kolli Malai (Kolli Hills) – Things to Know!
How to Travel: Kolli Hills is still an under-developed hill station in Tamil Nadu. As far as public transport is concerned, there are daily buses from Salem and Namakkal Bus Stands. But do not depend on government buses as the service is not up to the mark. The best way to travel to Kollimalai is in your vehicle.
When to Travel: Except for the rainy season, you can travel to Kolli Hills all year round. The Ghat Roads might have mudslides during heavy rains.
What to Do: Aagaya Gangai Waterfalls is the major attraction of the Kolli Hills. It is a 300 feet tall waterfall and hence rightly named as Aagaya Gangai, meaning "Ganges from the skies." Located near the Arapaleeswarar temple, the silvery cascade is not easy to reach as it takes around 1300 steps to reach. Apart from this, there are few other attractions like Masila Falls, Ettukkai Amman Temple, SikkuParai, etc. Kolli Malai is well-known for the presence of numerous caves scattered around the hills, some of which serve as a meditational abode for sadhus.
Kollimalai – Key Takeaways!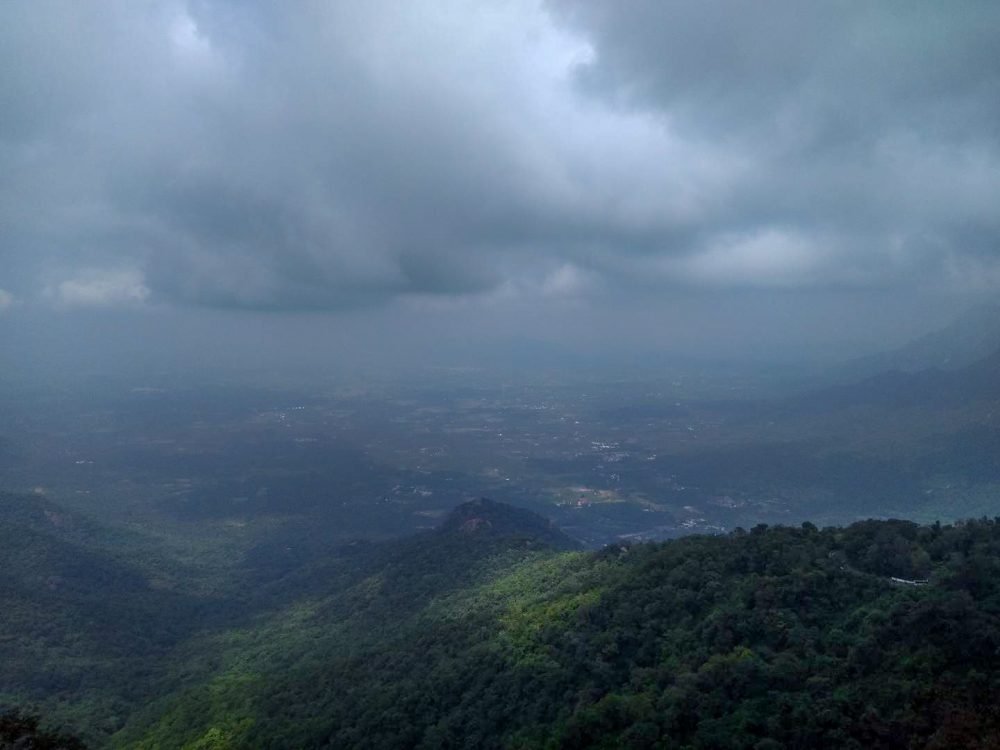 Visiting Kollimalai is different from traveling to other hill stations in Tamil Nadu. It is not a commercialized zone, and basic amenities such as hotels, roads, and, eateries are scarce. However, these reasons contribute to its richness and candor. Backpackers and Riders visit Kolli Malai for its desolation, but at the same time, the location offers the thrill and natural beauty. With all these attributes, Kollimalai remains to be a mystery by holding on to its roots.