One of the most beautiful SAARC nations, Bhutan, is usually considered as a tourists' paradise for its pollution-free clean, green environment and the spectacular beauty of the Eastern Himalayas!
Although it's a foreign country, visiting Bhutan is not complicated by any means. Here in this article, we will have an overview of how to explore this neighboring nation without seeking any assistance from any travel agency or a tour guide.
Reaching the Gateway!
From New Alipurduar, we booked a cab for our whole trip. It cost around 5.5k/day. We started our journey at about 8 am and reached Phuentsholing within 3 hours. But it's advisable to reach there as soon as possible because the paperwork will take a lot of time. If you have your passports, then it won't take long. But for others, it might take 3/4 hours. After getting your permit, you need to rush to the RTO to get your car's papers. If you are booking a car from Phuentsholing itself, then you won't need the permit. But that won't be too cost-effective, as everything is quite costly over there. You can only get a permit to enter Bhutan if you have submitted your hotel booking details. In most of the cases, we get cheated in the process. The hotels which we book online from our places are usually frauds, and they take a huge amount and provide us with very basic rooms. It will be better if you book hotels from Booking.com, as it provides free booking (for immigration purposes only). And don't forget to get a local SIM card.
A Frozen Evening in Paro!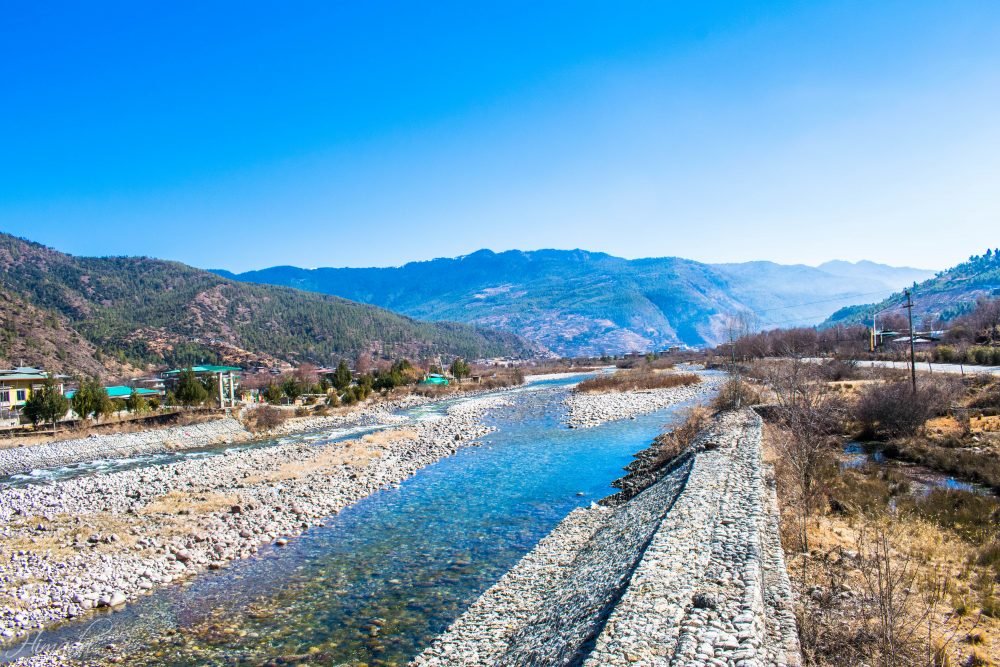 When we reached Paro at around 6 pm after a 5-hour long drive, it was raining heavily. The temperature dropped down below the freezing point, as it was the end of December. We somehow reached the hotel we booked, they weren't receiving our calls, and to our surprise, we found the hotel which cost us 4.5k per night was nothing more than a meager shelter for truck drivers. Imagine the situation for once. It was pouring heavily with snowflakes, and we had nowhere to go. I literally cried to the hotel owner to provide us with a decent place to stay in return for any amount of money he charges. He then made a call and gave an address to our driver. This hotel was quite a luxurious one at the foothill of the Tiger Nest, and it was quite expensive too. But we were relieved to find a cozy shelter at last.
A Beautiful Sunny Morning in Snow-clad Paro!
The next day was one of the most picturesque ones I have ever experienced. The previous night's snow was sparkling everywhere, and we could see the Tiger Nest just above us.
1) Tiger Nest: If myths and legends intrigue you, then you can't afford to miss this place. Along with the folklore of a tiger demon, the enchanting view will definitely grab your attention.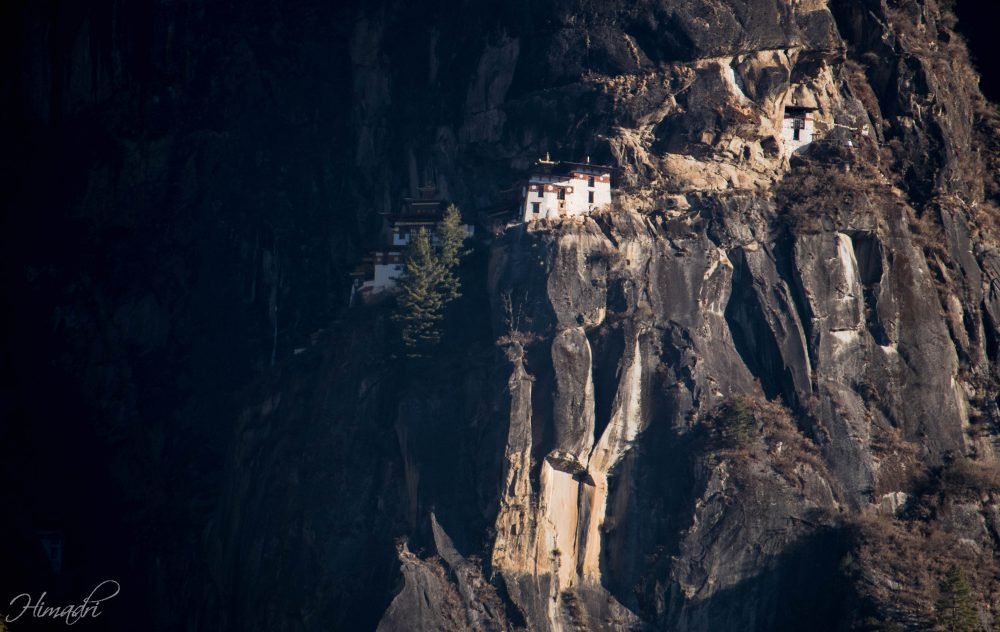 2) Chele La Pass: Driving through the woods to reach Bhutan's highest road pass was an unforgettable experience. From having a panoramic view of Paro to enjoying the snow-clad Jomolhari peak, Chele La is quite magical.
3) Paro Fort: Another exquisite piece of Bhutanese architecture, this fort is striking in every respect.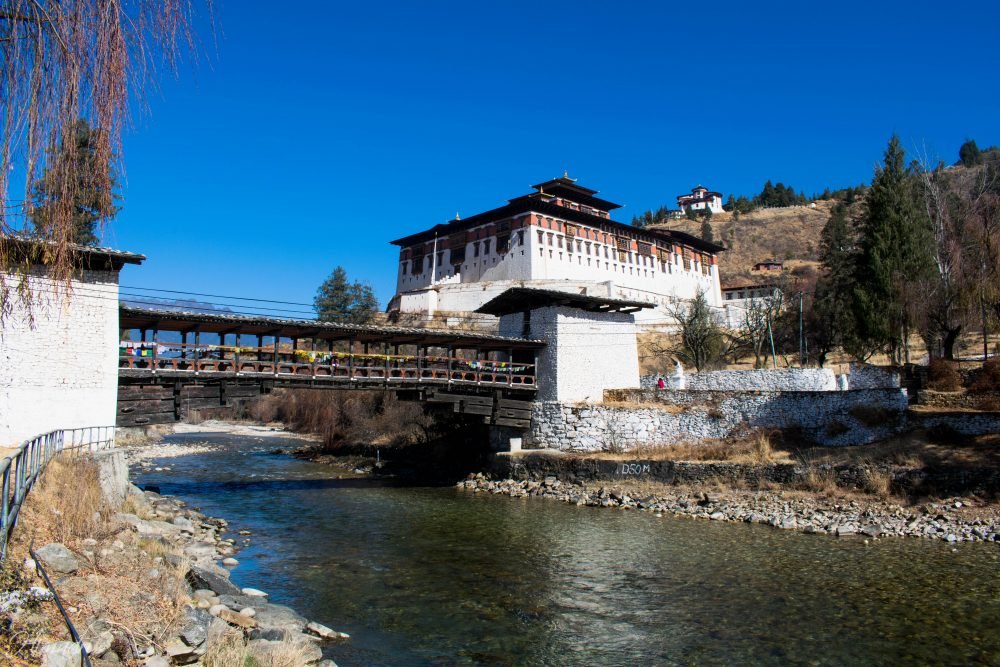 Apart from these three spots, there are a number of stupas and monasteries which you can plan according to your convenience.
Visiting the Capital – Thimphu!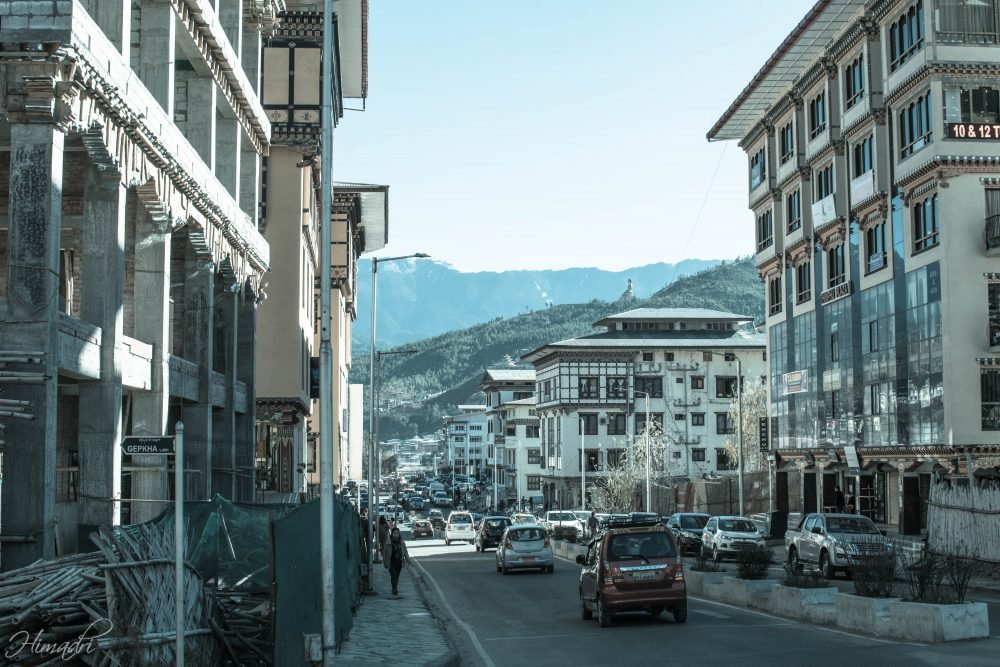 The next day we started for Thimphu. Unlike Paro, the capital city boasts more of an architectural value than of natural phenomenon. Most of the places for sightseeing have moderate to high entry fees, and the parking is also costly here.
I am listing down five spots, which I enjoyed the most:
1) Thimphu Dzong: Trashi Chho Dzong is one of the most celebrated places of Thimphu. It offers the visitors an insight into the Bhutanese culture and heritage.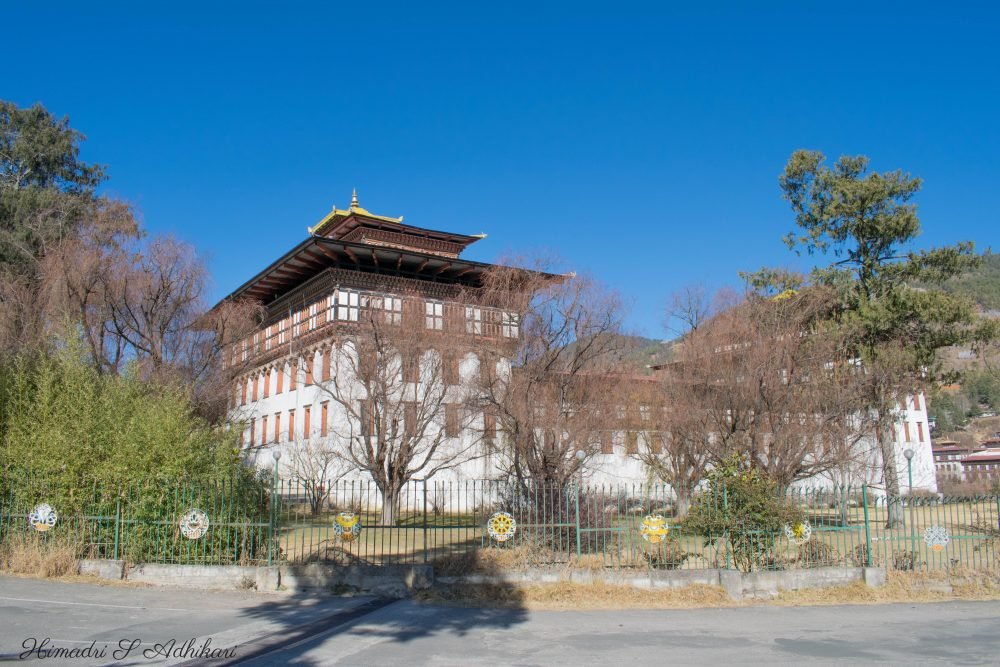 2) Buddha Dordenma: This spectacular statue is actually not a single one, but an amalgamation of 1,25,000 Buddhas. Costing around $100 million, this is bedazzling as well as calming to your senses!
3) National Library of Bhutan: This is a must-visit place for all book lovers, where you can find the ancient ones preserved in traditional ways.
4) National Memorial Chorten: This is a daily place of worship for the natives and one of the most popular tourist destinations. The calmness of the Chorten will stay with you for long.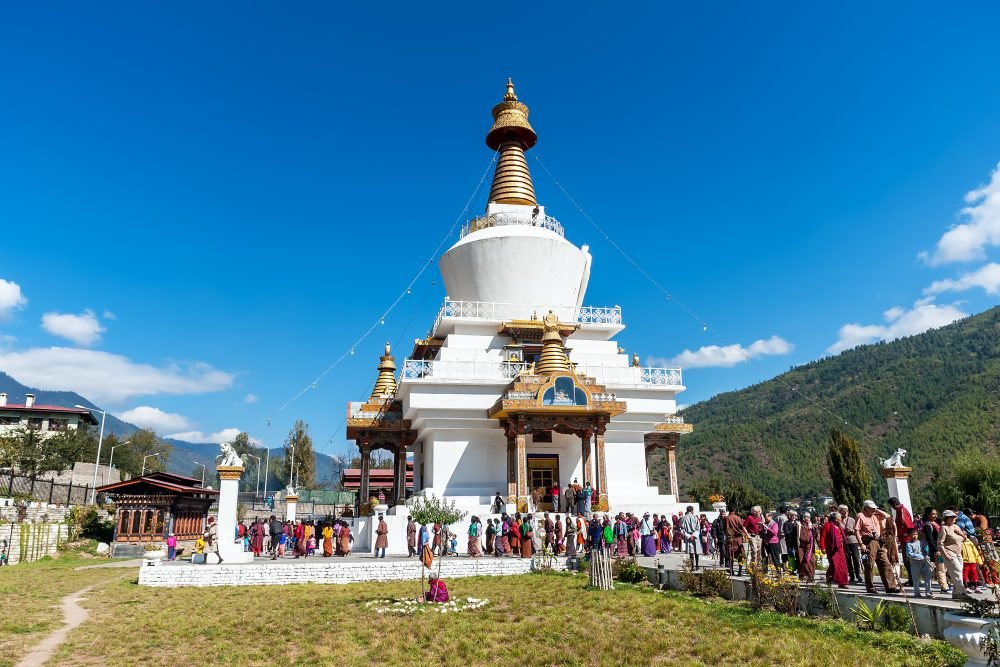 5) Thimphu Market: Though a bit expensive, but this market offers a variety of items, and you can have a lovely time exploring the streets and the shops.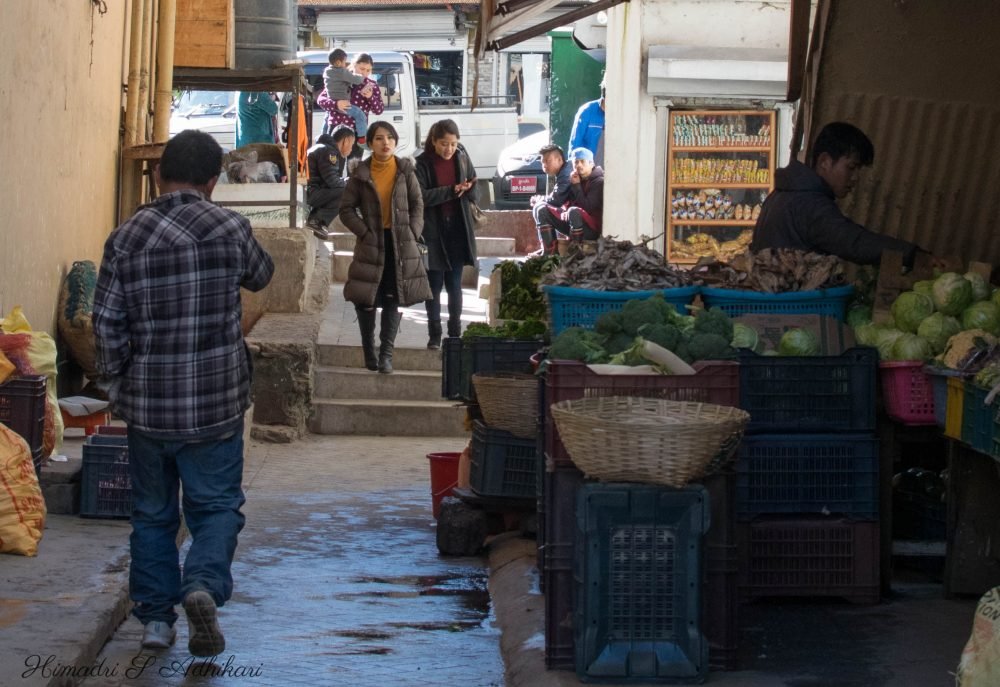 Traversing the Rugged and Historic Dochula Pass.
Arguably the most beautiful place in Bhutan, this pass beholds a breathtaking view of the Himalayan range along with 108 stupas, built in the memory of 108 Bhutanese soldiers. In order to reach this place, you need to gather a special permit from Thimphu. It is almost 20 km from the capital, and the journey is as wonderful as the place itself.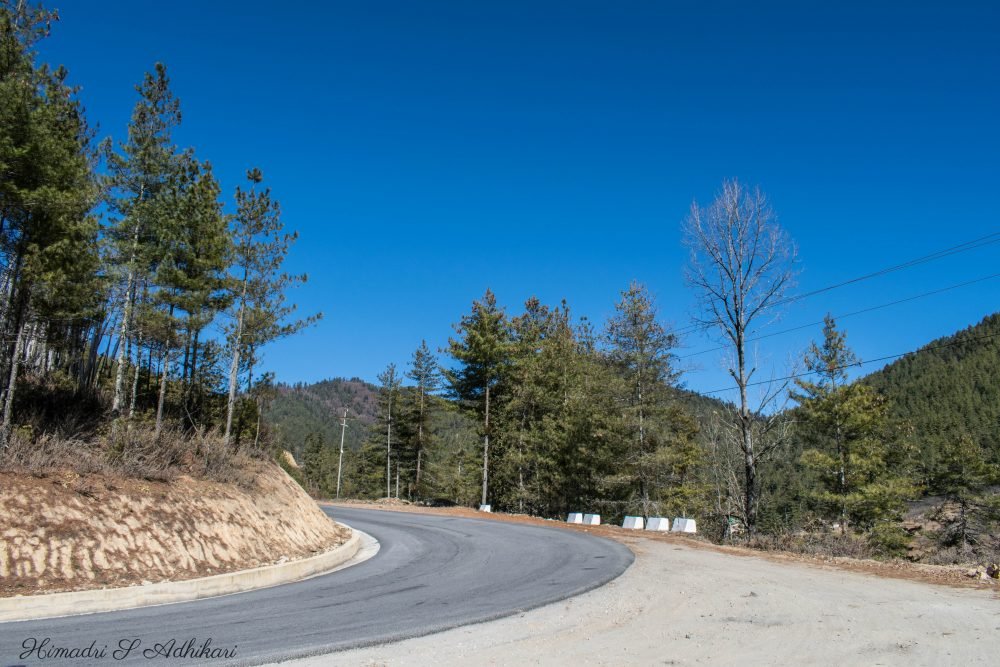 The only regret which I have from this amazing trip is the short span. It's impossible to cover the whole of this mythical and spectacular country in just 4/5 days. I would suggest you stay at least for a week to explore it to the fullest. Though the temperature will be unbearable at times, still December is a pretty good month to visit. Clear blue sky and snowfall at times will just add a different appeal to your adventure!
This article is written by Satakshi Banerjee, she is a movie buff, who loves to look for the uncanny similarities between life and celluloid through visiting new places. And she is always excited to explore the unknown avenues of life, which travelling offers. She is the Editor of FilmSpell, a diverse and bottomless well of information about movies.