How I stumbled upon Lavasa? – I had to visit Mumbai for a conference, and I was looking at places that I can visit from Mumbai/Pune, and I asked my North Indian friends and zeroed on Mahabaleshwar, and Matheran and yet, I was looking for other places near Pune as I had another day in hand. One link leads to the other, and I saw Lavasa – The very pictures looked amazing and I thought, I'm so doing this place!
This is my second visit to Mumbai and Pune, so I decided to go all frugal and local – It was a ten days trip, I stayed at the backpacking hostels, binged on vada pav and panipuri and other local food, and I wanted to use metro/train/bus to commute.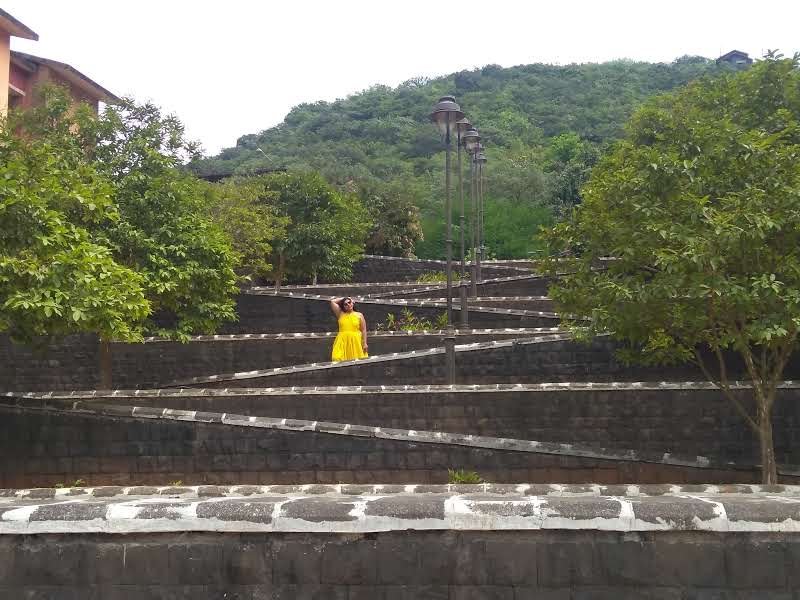 I surfed and called a few friends to understand how I can visit Lavasa but in vain because even those who belong to Pune had very less knowledge about the place. I went to the Pune Bus Station and tried finding a bus that takes me to Lavasa – I had only one information with me, that there are buses once in 2 hours to Lavasa and the last return bus from Lavasa to Pune is at 4:00 PM, and if I miss that, I will have halt that night and return next day. There are amazing resorts in Lavasa to stay, so if I miss a bus that shouldn't be a problem.
Frugal Tip: If you're a Pro-cyclist, you can make this trip in your cycle.
I planned accordingly and ensured I went to the bus station before 6:00 AM as they said I could get my first bus if I did. The bus station was messy, and the boards were written in Marathi, and to our luck, the bus drivers and conductors and even those who inform about buses were talking in Marathi and didn't understand English. I tried for two odd hours and took the plunge to drive and picked a cab that cost me 4000 INR. I had a friend who shared the fare.
Temghar Dam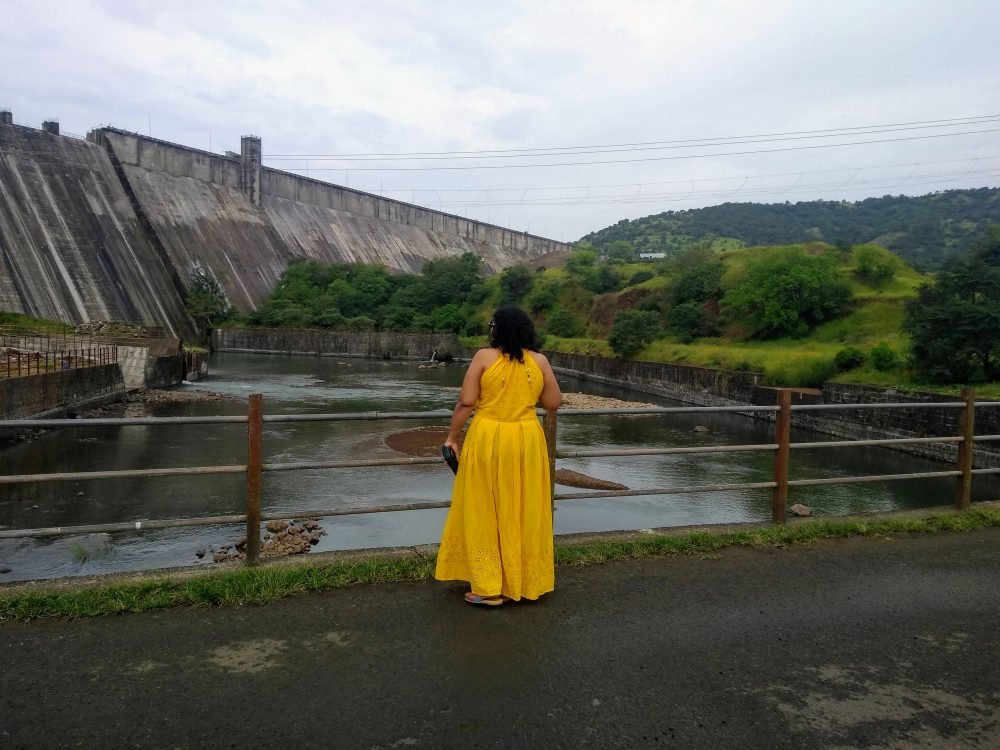 On the way to Lavasa we stopped at the Temghar Dam and took some pictures, there are small tea shops around if you want a break. It's a beautiful dam but getting to see gushing water depends a lot on the season and a little less on your luck.
The Scenery and the Lake
The best part of the trip is the journey in itself. You see a beautiful stretch of flowers and the roads are so clean that if you're a sit-on-the-road and click a picture fetish, you can very well click one. You'd find perfect spots that have mountains on your left, lakefront on the right with a stretch of purple flowers in the railings.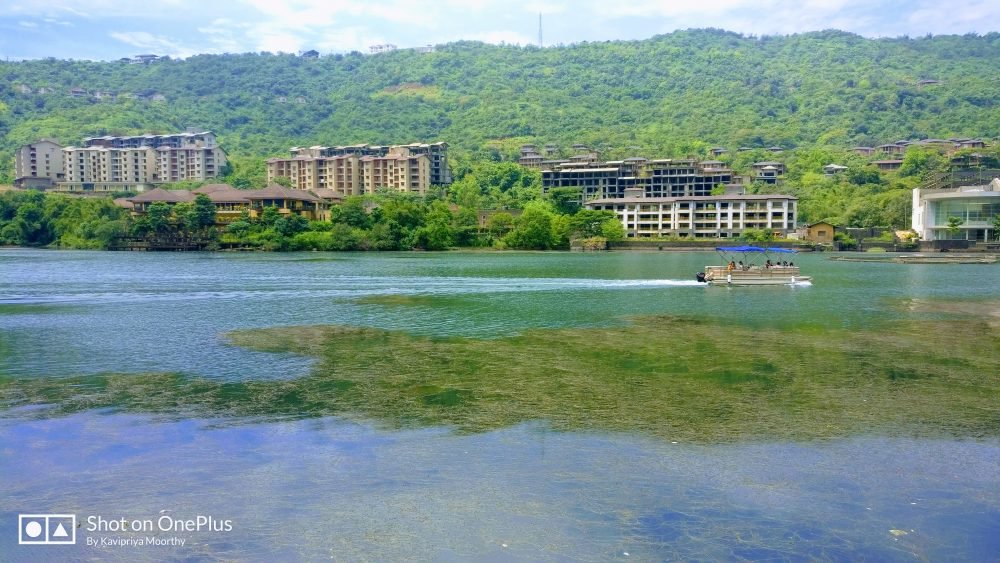 Hill-City for a Change
Breathtaking Views and Different Buildings! You would have been to hill stations that welcomes you with tea plantation range, falls and moderate to difficult treks that lead you to peaks but Lavasa is a small city. The buildings look entirely different, and hence we call it India's Italy. You should be walking around Lavasa, looking at the various structures and there are residents as well. There are restaurants and shops for you to munch.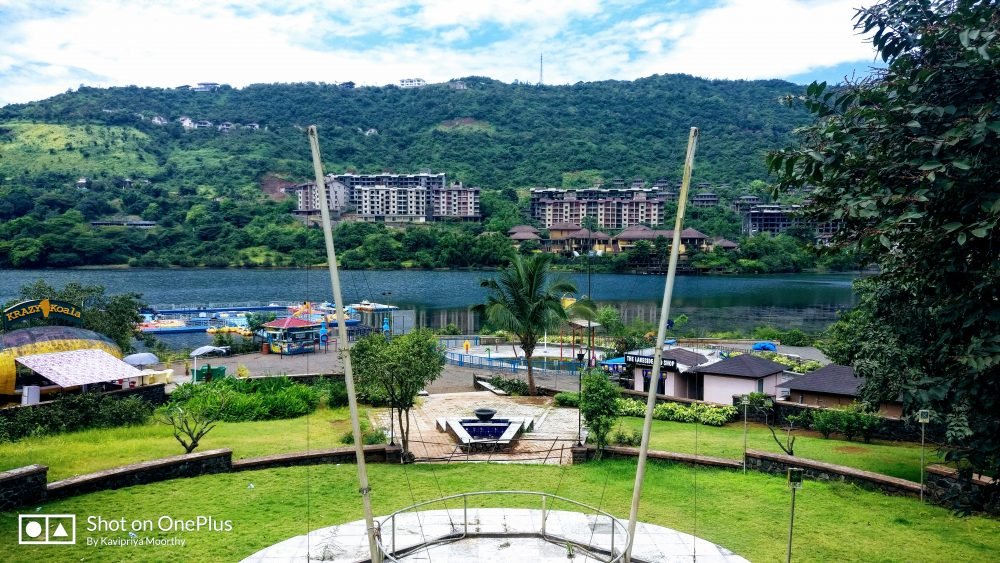 Bring out the Adventure-Freak in you.
You can take a boat to reach the other side of Lavasa to look at the buildings or just drive around. Also, there are spots that lend you cycles at a cost for you to see around Lavasa. You can try different water sports available at the Lakeshore watersports, and there's another adventure spot called Xthrill where more activities are available for you!
There are a golf center and shopping spots to take souvenirs for your friends. Toy trains and a small part with zig-zag steps to take you to the other side of Lavasa.