As we drove past the greener than green tea plantation cover, the clear blue skies often spotting elephant like clouds, and churchyards tracing roots in history – I wondered if I could be possibly missing on something?
Travelers have a grave problem, every time they visit a place, they keep digging in more to unearth the soul of a place finally. Usually, we come up with not–so–ordinary excavations. Here are four lesser-known sides to popularly loved Munnar:
1. Somebody suddenly said, there was Railway in Munnar!
A monorail was built in Munnar in 1902. It operated between Munnar and top station in the Kanan Devan Hills plantation. The reason this was built is tea. This is a clear revelation about how the history of tea runs parallel to the history of Munnar. Hundreds walked from Tamil Nadu to Kerala to work in the tea plantation. The railway was built to establish better transport of tea and other good. But then, came the great floods of 99 (Periyar River Flood). In 1924, the floods destroyed the Kundala Railway Station. What only remains consists of some nostalgic sepia colored pictures and the Munnar railway station building, which is now the regional office of Tata tea. Roads have crept and replaced the railway tracks.
However, what also remains is a yearning desire, a wish to experience a small railway network swirling around the green mountains of Munnar.
2. Tea isn't Everybody's Cup of Tea.
The modern-day Munnar has been carved out of an extraordinary history of Tea. By accident, John Daniel Munro discovered Munnar and introduced it to the world in the 1870s. This is where events started changing the face of Munnar. Miles of the forest was burned to start a plantation in the state. Rumors have it that the British burnt animals and the jungles alive to create more space for the estate. Soon, the forest was turned into Tea plantation, factories were established, workers flocked, tea managers lived in fancy colonial bungalows, overlooking a bonsai forest of tea.
3. The Revered Bloom of Neelakurinji.
Two Neelakurinji seasons ago, my parents brought me here, holding my hand, when I was a kid. "Now it's my turn," said a young lad holding his mother's hand.
Neelakurinji is a purplish blue flower that blooms only once in twelve years in the Nilgiris. The life cycle of Neelakurinji is such that it takes a decade longer to thrive. They are thus leading to a rare spectacle where the mountains turn blue and hence the name Nilgiri.
The tribes, named Toda of Nilgiri and Muthuvas of Munnar deem the flower lucky. Legend has it that the Muthuvan God married Valli, a tribal hunter girl. He handpicked Neelakurinjis and wove a garland for her for their wedding. This union of the divine and a common hunting girl was solemnized by this rare species of flower, Neelakurinji, which then became a symbol of love. Such great is the reverence of this flower that the tribes protect it until full bloom, which is considered auspicious. Folks of the Maduvar tribe even calculate their age based on the blooming of Neelakurinji. After 2006, it bloomed this year, and now there is a long wait until 2030. Definitely, a sight to behold!
Here are a few locations to experience the mountains turn blue:
Few hills around Marayoor and Vattavada
4. Munnar off the Grid.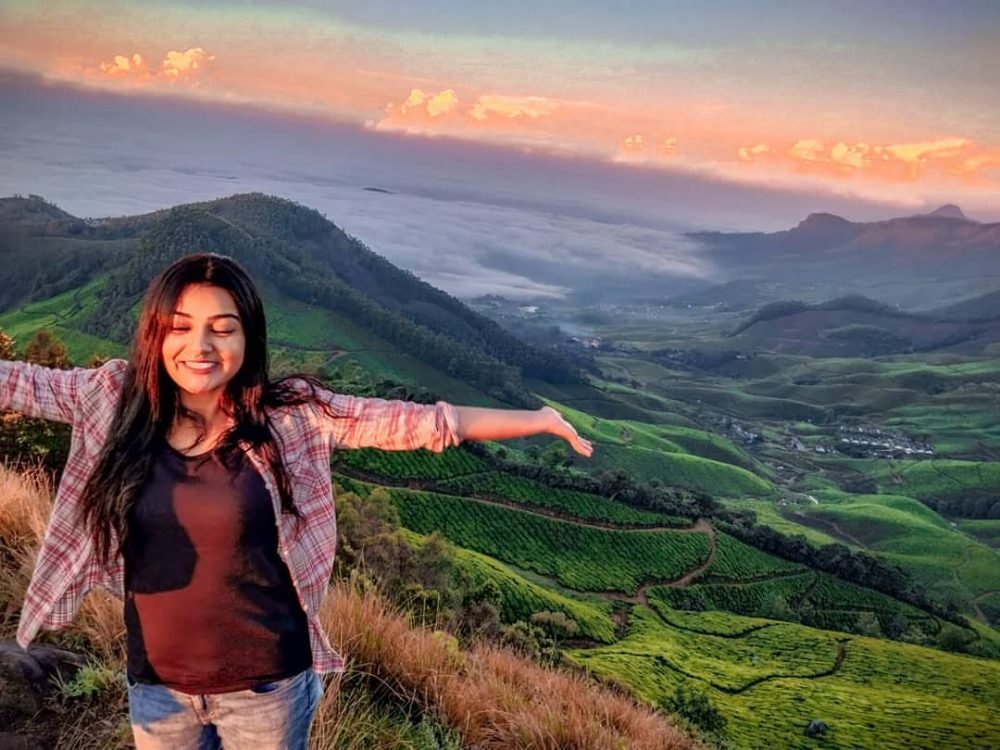 Kolukkumalai: This is the highest organic tea plantation in the world. Tea plants grow here at an elevation of 8000 ft. Getting here is undoubtedly a bumpy ride, but more than worth it. One needs to get here early to catch the sunrise. Out of all the mornings that I have lived, this one will always be special.
Anaerangal: The Green Mountains and an unending lake, need I say more? Out of the many architectural wonders of Munnar, Anaerangal dam is not so touristy and definitely offers a jaw-dropping view of Munnar. Elephants descent to this lake to have water. Hence, the name of this lake, 'Aanna' means elephant and 'Irangal' translates to descent. The lake unfolds to a panoramic view of tea plantation and green mountains, definitely a sight to behold.
Vattavada: Farms laden in steps spread across the mountains of Vattavada. It is a delight to experience varieties of Apple, Orange, Strawberry, Blackberry, Plums, Gooseberry, Egg Fruits, Peaches, Passion Fruits carpeting the mountains. The rural Idukki is one of the most amazing visual delight offered by God's Own Country.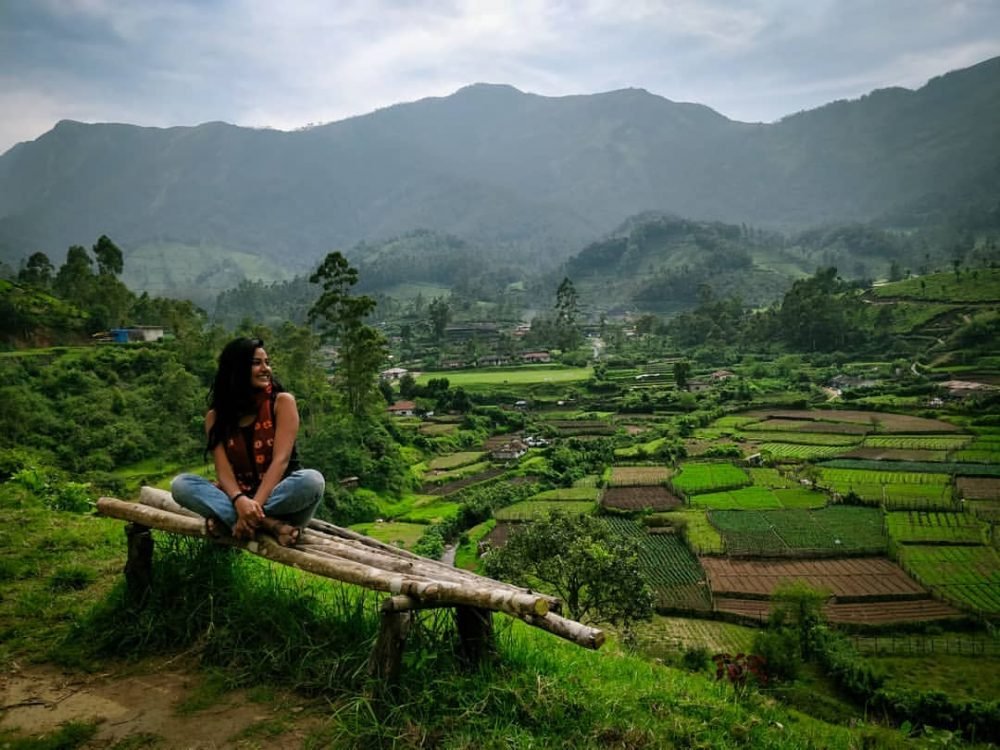 The Silent Valley National Park: This place is called "Quiet Valley" because you can barely hear any noise in the forest. The forest is wrapped in supposed silence because of the absence of insects that make the jungle noisy. It is home to lethal cobras, lion-tailed macaques, tigers, leopards, at least 170 species of birds, 95 kinds of butterflies and more.
More Information Here:
Note: Prior booking with the tourism guys is a must.
Cost: 400 INR to 500 INR per person for booking a safari.
Time: 4 to 5 hours. The park is open from 8 am to 12.30 in the afternoon. During certain months the Valley might be closed because of weather; hence pre-booking/inquiry is essential.
When in Munnar, Always Remember…
Carry an umbrella, practically always! It's kind of funny when the forecast paints: the bright sun, a little cloud along with the sun, and then sprinkles a tad bit of rain. Such is the weather in a little sunny, little rainy wonderland.
Main Munnar could possibly break your heart. Like the Shimla and Manali mall road does. Our mall roads are bustling with fancy restaurants, capitalist brands with sadly little local taste left in the air. However, they are always still worth a visit. Though, I'd still recommend booking a stay somewhere close yet far from the hustle.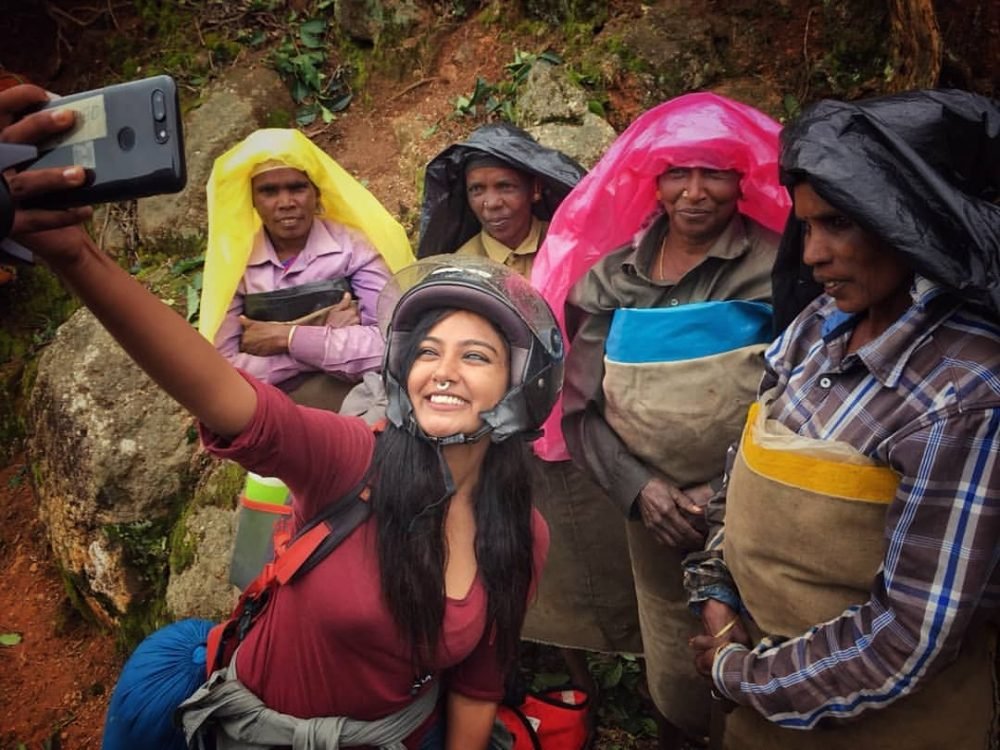 Do not, yes just do not forget to have tea when you visit Kolukkumalai!