I was seated somewhat comfortably on the side lower berth of my train and was heading for my first (solo) trip of 2019 from Kolkata to Jaipur.
I found myself in the middle of too many loud conversations, Bollywood songs playing in the loop and fleeting political debates on the ongoing Indo-Pak situation.
After an afternoon nap, what followed next were a series of debates and unreasonable arguments that did not head to any logic of its own. Unlike the many solo train journeys I've had taken before, what carried me through the entire ride was not the people around but instead was the lovely company of the window that had stirred my shoulder to sit comfortably and watch the countryside scenes pass by in the bright daylight and the companionship of a good book in the dipping twilight.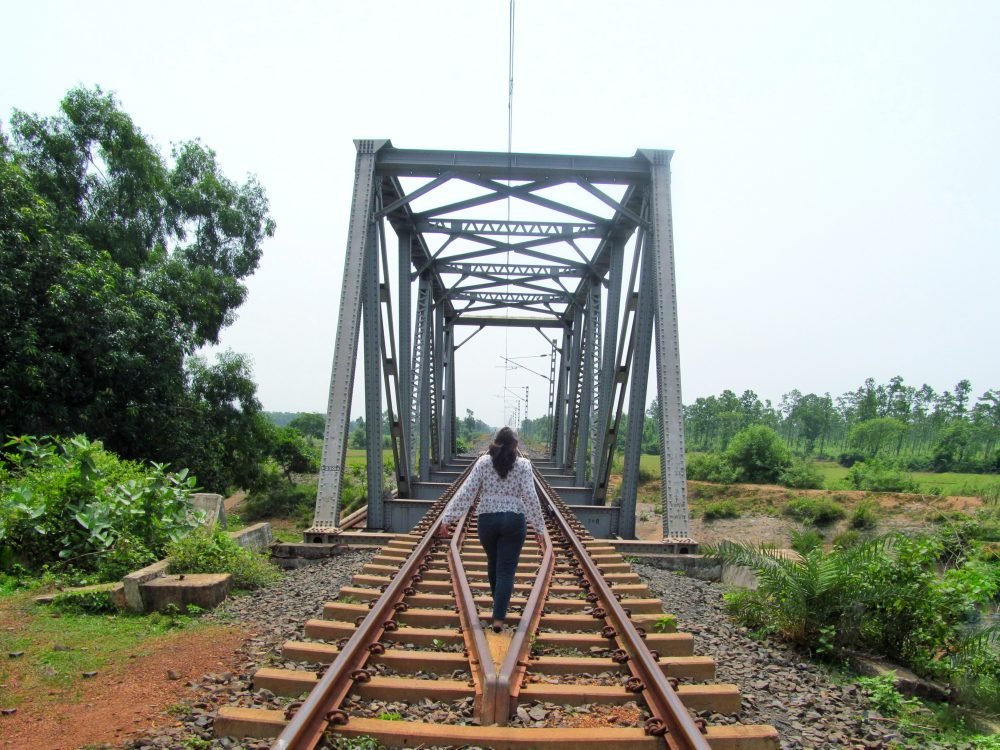 As I sat by the window pane, gazing across, the world on the other side of the window seemed foreign, just like a new world stretching before me while the world that I sat amongst, seemed unworldly.
Amongst the many suspicious gazes, women chatting loud, and a handful of married men staring for reasons unknown yet for reasons that seemed obvious; I felt like being gently seated on an unreal swing of the society that swang elatedly high when I looked on the other side of the window, at the stretch of open-heartedly welcoming green fields, thickets of scrubs, and lean eucalyptus trees dancing to the free flow of the wind and felt equally dejected as my swing lowered down its pace and swayed slowly as my feet touched the grounds of civilization amongst a flair of judgments, and battered conversations.
The window that was my constant companion took me on tour through the untouched home grounds of rural folk, and lensed me through and through the unkept livelihood that's often unheeded in the fast-paced business of the world.
Amidst too many stereotypical faces, imposed questions and sarcastic interventions, I felt like a misfit.
The window ~ my friend, took me through vistas that had their own share of experiences and stories. I shared glimpses of mustard fields, fancied creativity in a variety of scarecrows, and played peek-a-boo with the differences in the lifestyle of the many kutcha, pucca and modern houses. With the gush of the train passing through borders manmade, I had chanced upon an abode of nature that was muted in its own beauty.
Our camaraderie spoke of a language unknown yet conveyed emotions fulfilling. As I juggled through both the worlds on the swing that fleeted on and off, our camaraderie had found it's home somewhere perched away from the language of the known.
As I sat happily glued to my friend, I was taken back in time, back to all those journeys that gave birth to beautiful conversations and momentary relationships. In this candid post, I'd like to talk about all those past solo journeys that had etched the mundanity out of those train rides.
1. Kolkata to Mumbai, Duronto Express, May 2017
I want to take you two years back. The summer of 2017 had brought me on my first ever solo trip to my native land of West Bengal. I remember having a lot of inhibitions chattering loud within; I was just as afraid as every other solo traveler would've been. From questions like, 'Who my co-passengers would be?' to 'What food I'd be served?' Everything in the middle had seemed to worry me. But just like everything else, that happens for the first time, I had to give this a chance too and had to get set go! to do which, I dropped all my inhibitions at the door and set foot on to my 3 AC coach of the Duronto Express. I had a gush of emotions rushing through as I'd stepped into my bogie and was strangely waiting out of great curiosity for the co-passengers to arrive.
In a span of about ten odd minutes, they had arrived. With a few reluctant smiles spread here and there, our series of awkward conversations had started as they were settling down. Strikingly enough, my rendezvous with this Bangladeshi family of 5, held Nafisa (name changed for privacy concerns) to be my closest companion. I'd closely learned how the sound of our names was similar, but birth lands different, our language similar but dialects different, our appearances similar but life' different. Our age the same but youth entirely different.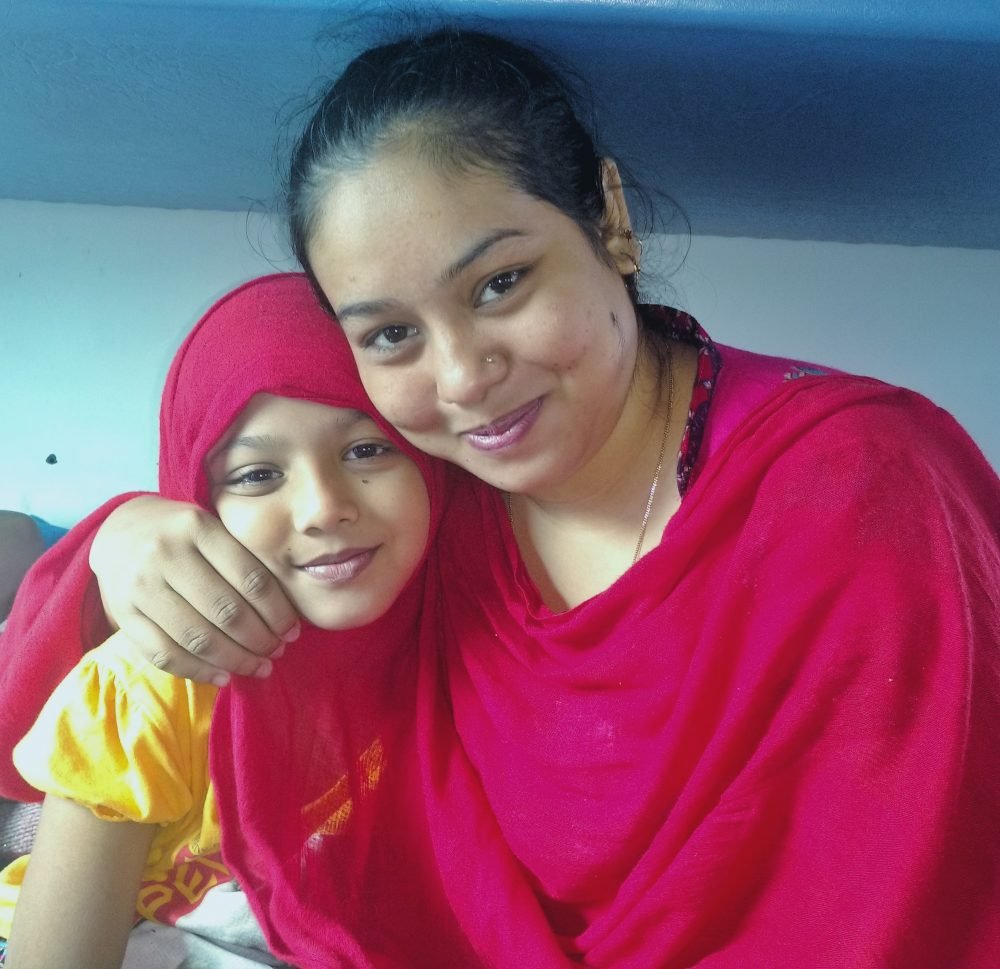 At 18, our lives differed a lot from each other. She was married and had a set of priorities I was too young to comprehend while I studied in college and was living a life dictated on the terms of freedom, experimentation and figuring out my way of life through traveling; something that she spoke of having cherished throughout our 26-hour journey. Among the many conversations that followed, we were accompanied by another middle-aged Bangladeshi man and a Belgian traveler who had a seat reserved in the same coupe.
Hailing from small talks in Bengali to at times in French, it was soon time for the train to depart. In the motion of the moving wheels of the train, the fast motion of my heart had somewhere settled down quietly under the warmth of these newly met strangers who'd soon turned out to be my friends. Over many cups of tea and coffee to wake up to the whisper of Nafisa, offering me tomato soup, it was one heck of a journey that had for the first time, taught me the evergreen lesson of 'Not judging merely by one's appearance or nationality.'
Throughout the journey, the boundary lines between our nations were soon blurred under the blanket of shared laughter, silly jokes and oh, some heaps of hospitality and acceptance. Out of all the odds, I still wonder, what was about my first ever solo train journey that seemed momentary then, but even two years down the line, the memory of all our conversations, is still fresh and crisp?
2. Kolkata to Jaipur, Ananya Express, July 2018
For the first time in forever, I was on a solo train journey to Rajasthan. Just like the first time, a patterned flow of emotions dragged me to my side lower berth and dropped me amidst yet another group of strangers, this time among a set of co-passengers who belonged from the same land but spoke a different tongue. Just like an initiation of any other conversation, this too started with exchanges of awkward glances, and reluctant smiles.
Post two sessions of meals and bits of awkwardness in the air, the old grandma dressed in a soft saffron ghagra choli broke the silence with few subtle yet curious questions (in Marwari ~ local language of the Northwestern state of Rajasthan), 'Kathey jaa ri?' (Where are you going?) ~ (in Hindi) Jaipur se aagey ek gaanv hai; Tilonia waha ja rahi hu. (to Tilonia, a village little away from Jaipur).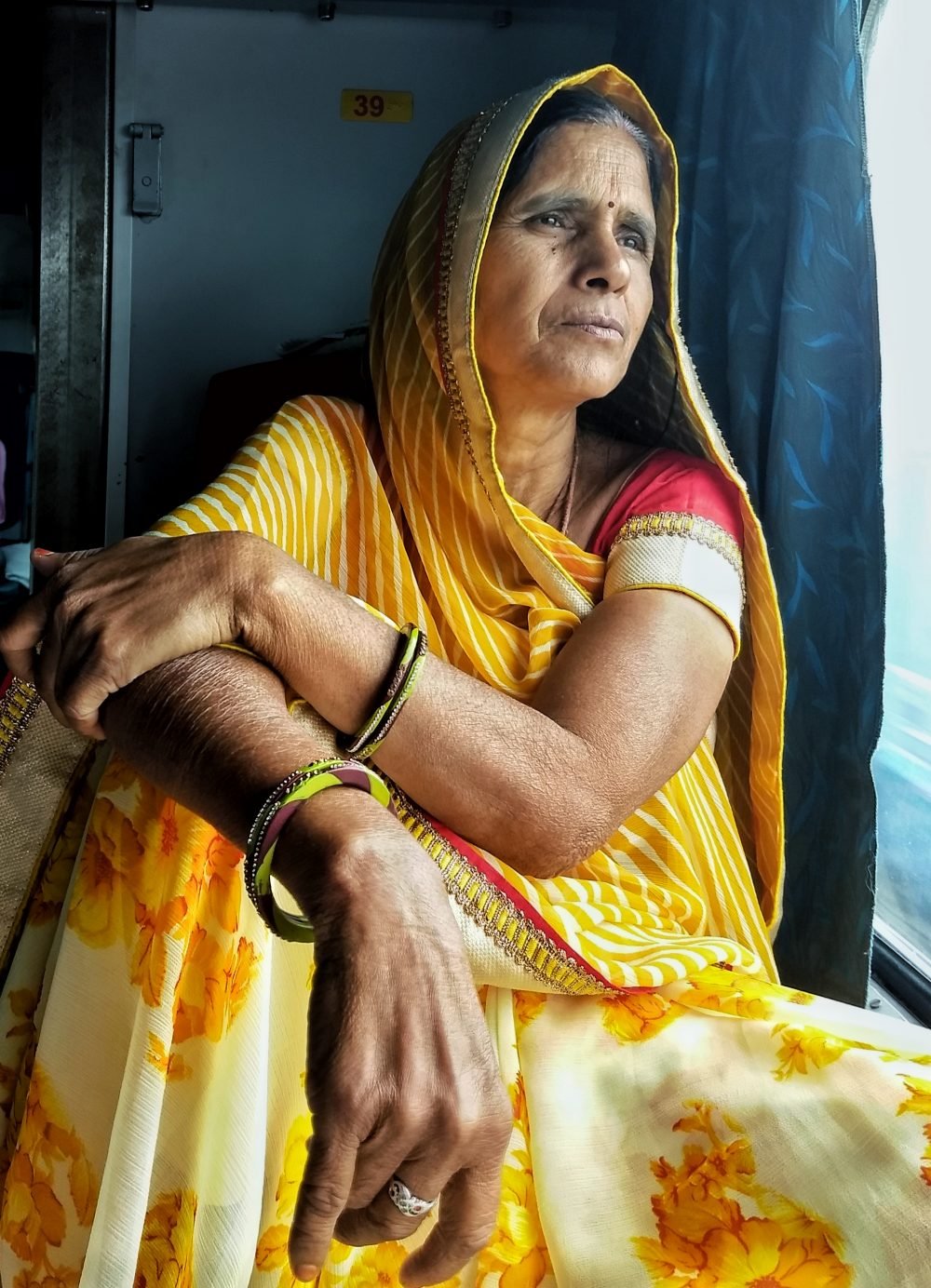 Followed by a series of conversations starting from random know whats to a handful of small talks in the backdrop of passing vistas and ticking hours, she came over to sit opposite to me and excitedly offered her homemade pickle. Taking in the taste of the tangy pickle, we sat glued to staring outside the window and spoke of all that we saw in a language I barely understood. But none of our linguistic barriers could deter the flow of our conversations. As the train paced, so did our discussions.
Considering my love for Sociology, I gently grew a genuine interest in knowing about her life, and how different her childhood and teenage was from that of mine. Over a lot of timid breaks of time to shyness in her eyes, she shared her childhood stories of running in the village farms as a carefree young kid, walking long distances to collect firewood, working in the fields even in the driest summers of Rajasthan, and remembered barely going to school because her parents were strict enough to send her outside the village. The only time she stepped out of her village entirely to a world of new responsibilities and a newer set of priorities was when she was married off at a tender age of 13.
Only up to marriage she did speak and gayly encouraged how this age has changed, and as a young 20 y/o solo traveler, my life is entirely different to that of hers. On the same train ride, sharing the same berth, we were living the same lives, but in different phases of our life. She was the one dreaming, and gratefully enough, yours truly was the one living.
3. Jaipur to Jaisalmer, Leelan Express, October 2018
Everything about my train journeys that have changed over time, there has always been one constant, fellow co-passengers looking in great interrogation at a girl traveling solo with a huge rucksack! This stereotypical constant in itself has been sufficient enough to stir up conversations.
Last October, on my solo trip to Jaisalmer, I was lucky enough to find a comfortable seat among a group of chirpy yet happy women who sang songs, drew Henna designs on their palms, laughed out loud to their hearts' content and occasionally asked out of sheer inquisitiveness about my solo travels. I was happy to be among a bunch of women who were all merry throughout their journey until the train had arrived at Bikaner and they departed. No conversations had taken place as such, but just the presence of such cheerful ladies carried me through the rhythm of the ride. For a while, I'd forgotten I was on a solo trip and had considered myself to be one among them (secretly!)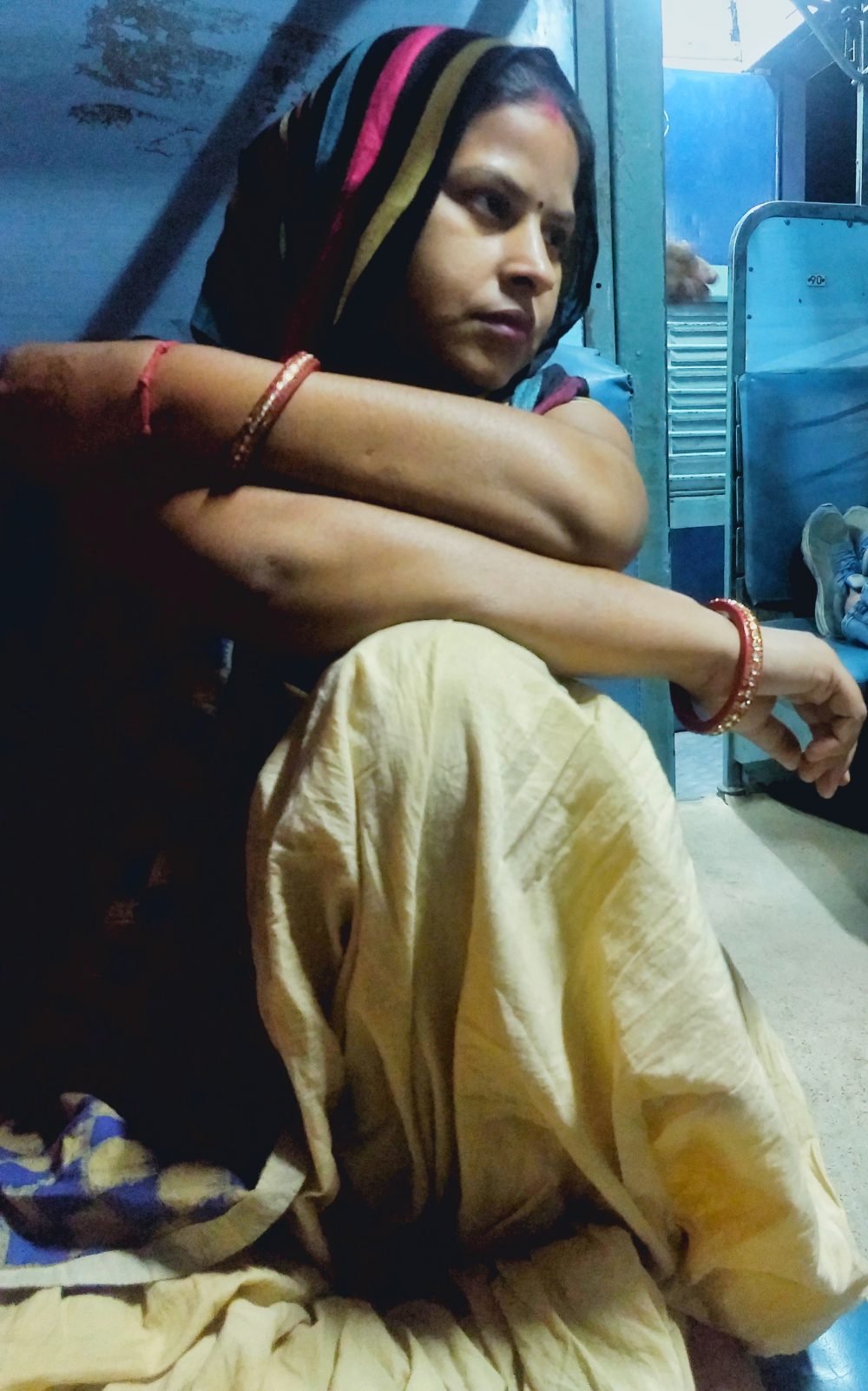 After the group had gotten off, two of their seats were reserved by a couple who boarded from Bikaner. As they comfortably sat opposite to me, we spoke of all things necessary. With the night growing darker and the train taking pit-stops in the middle of nowhere, a lot of drunks, rowdy men rushed inside our coach and teasingly sat in and around where I was seated. Sensing the discomfort in my posture, she asked me to sit right next to her and occasionally woke up in the middle of the night only to ensure I was safe! Indeed, I was safe to the extent that I felt mumsy!
4. Udaipur to Kishangarh, Udz Jp Superfast Special, November 2018.
After Jaisalmer, my journey continued to Udaipur as the second and the last destination of my 13-day long solo trip. No matter how hard it was to breathe out the royal air and flair of Udaipur, it was time to bid a gentle goodbye. As I boarded the 2S coach of the Udaipur-Jaipur Superfast Special, I felt fortunate enough to have reserved a window seat but felt equally unfortunate to have a seat reserved amongst eight hooligans who instantaneously (un)welcomed me with their lame hootings and annoying giggles.
That very moment I couldn't have had imagined of anything better than exchanging my seat, and to my luck, one of the aunties of a family seated in the seat adjacent to that of mine co-operated greatly to help me out with one of their seats in exchange of mine. In great comfort, and among heaps of laughter the remaining leg of my journey had passed by.
From finding friends across international boundaries to treasuring the share of women's love across stranger states, the Indian Railways have connected me to parts of India not merely by distance but also by harmony and warmth.