Travel in Style is the new mantra for female travelers! Travelling is more fun when you are wearing your comfy clothes which are equally stylish for those perfect travel photos to be uploaded on Social Media (Especially on Instagram!) Here is a list of fashionable yet comfortable travel outfits, every female traveler should carry while globetrotting the world.

Best Travel-Friendly Dresses (Women)
These are some quintessential pieces of clothing you'll find already or can be easily added to your wardrobe to rock a perfect Travel outfit. You can even mix and match and put together with effortless outfits while living out of a suitcase. Outfit for each kind of destination or mood from the failsafe classic to the perfect bohemian outfit, we have you covered in this list of versatile outfits:
Classic Outfit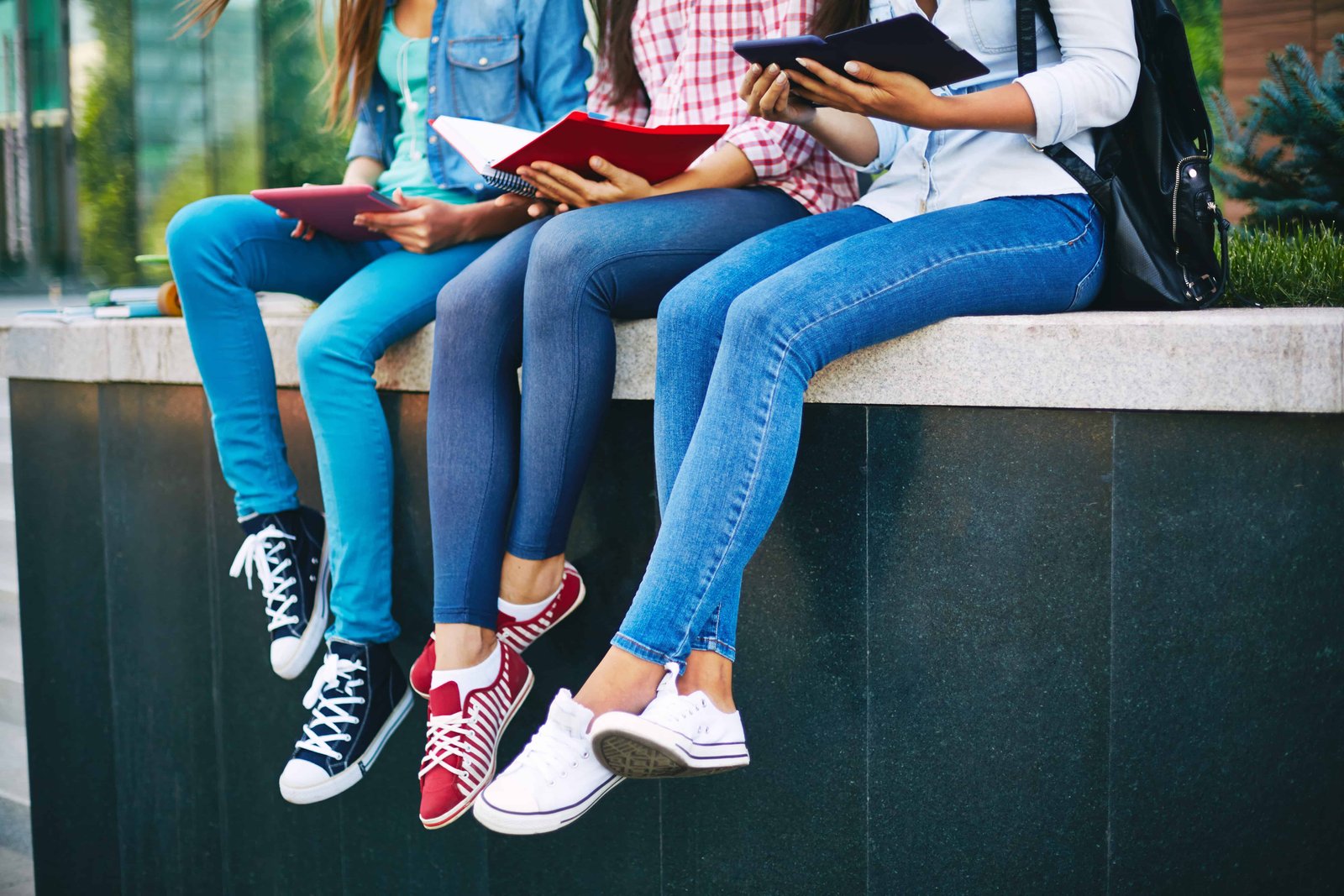 Skinny Denim or Jeggings, well these never get old. Skinny denim/ jeggings are a blessing for those long flights and an airport look. You can rock it with a long tee and an oversized cardigan. Layering is the key; when it gets too hot, you can dress down the cardigan and dress up if it gets chilly in the flight. Complete the look with a pair of flats or arrive wearing your bulky boots so that it doesn't take up space in your bag and you are wearing them when traveling.
Casual Outfit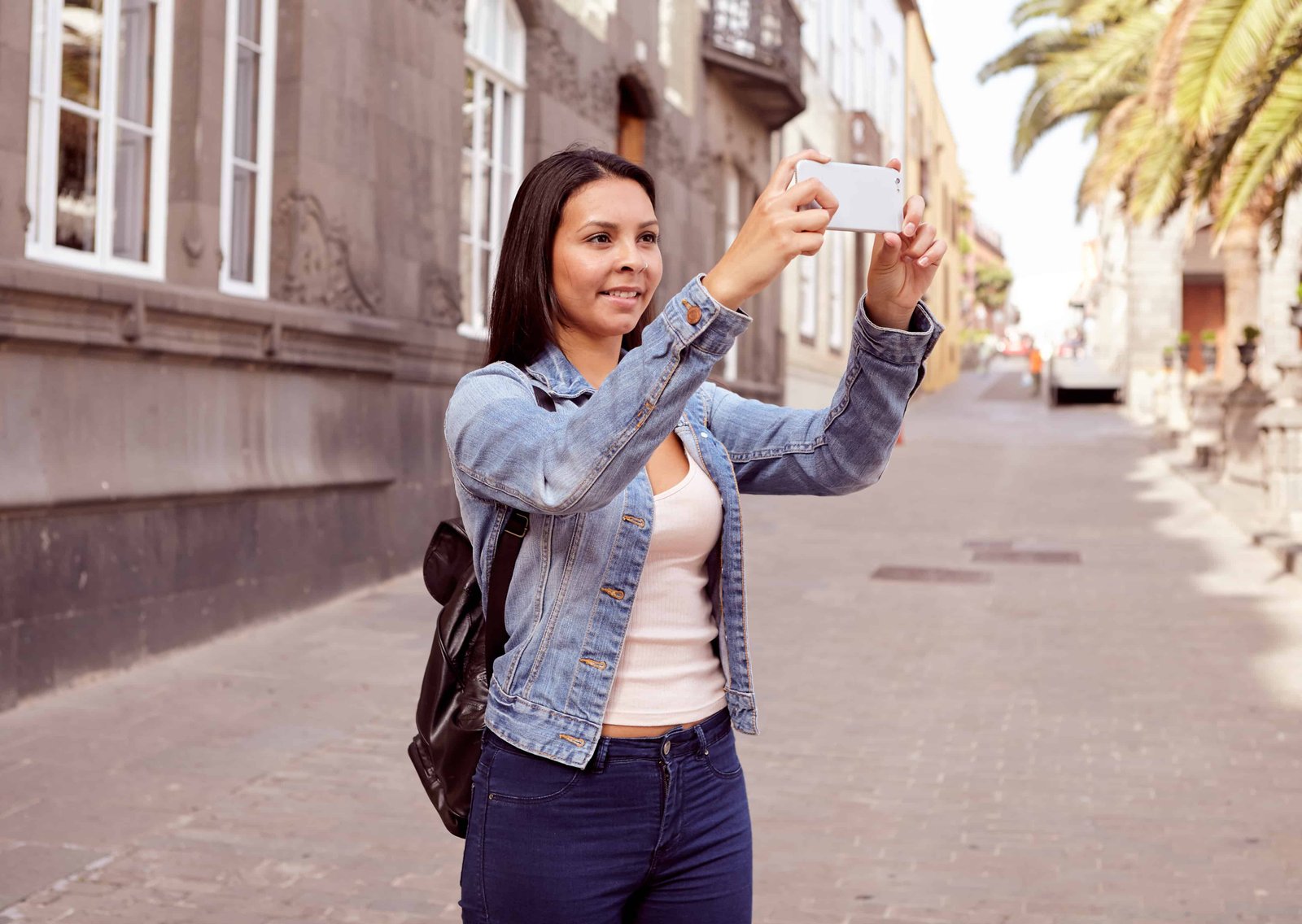 Distressed denim, basic tees, and a jacket. You can throw in your favorite pair of sneakers to get a perfect city girl look. A Denim or Bomber Jacket with a white or black tee on the inside is a fail-safe travel outfit. They are stylish enough as an Airport look and comfy enough to spend the day sightseeing straight after landing. A Pair of sunglasses or a snapback cap completes the look.
Summer Outfit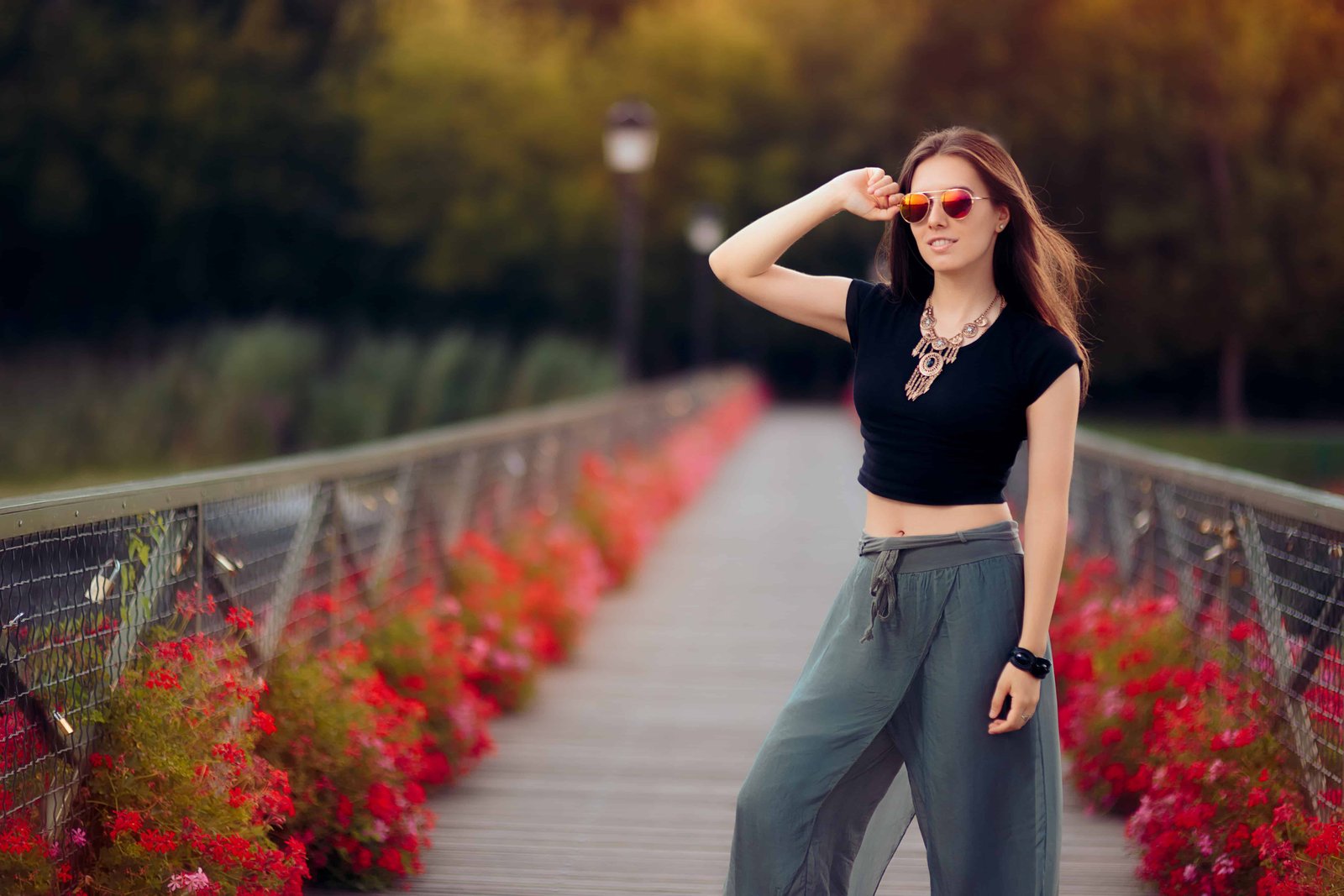 Cotton Pants and Harem pants are a great alternative to denim for the Summer. Keep it loose and flowy. Pull it off with a Tunic or Kaftan to keep cool in the humid climate. If you are in a conservative country like India, you can also opt for a long-sleeved cotton kurta and cover up with a vibrant, colorful scarf while visiting regional places like mosques or temples. It will not only blend in with the culture but will cover you from the sun on a warm sunny day.
Winter Cozy Outfit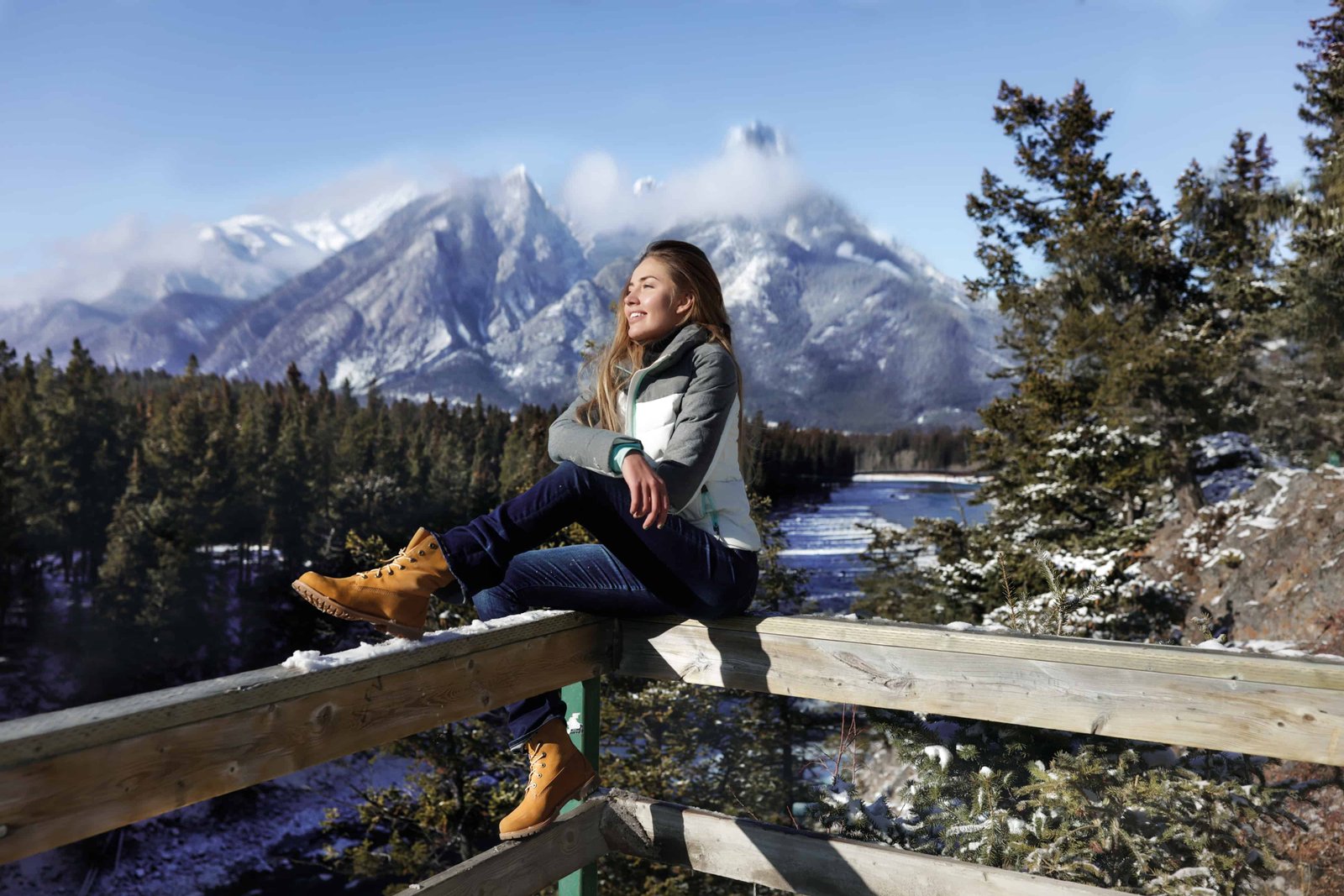 When arriving at a colder destination, make sure you wear those bulky boots and the heaviest jacket on you to avoid taking up valuable room in your suitcase. A cute knitted top or button down shirt works as a great base layer on denim that can be teamed with a trench coat as an outer layer. While you are at the destination, you can also opt for a woolen dress with a pair of fleece leggings and high knee or knee-high boots. It looks chic yet comfortable to keep you warm and cozy on a chilly evening.
Athleisure Outfit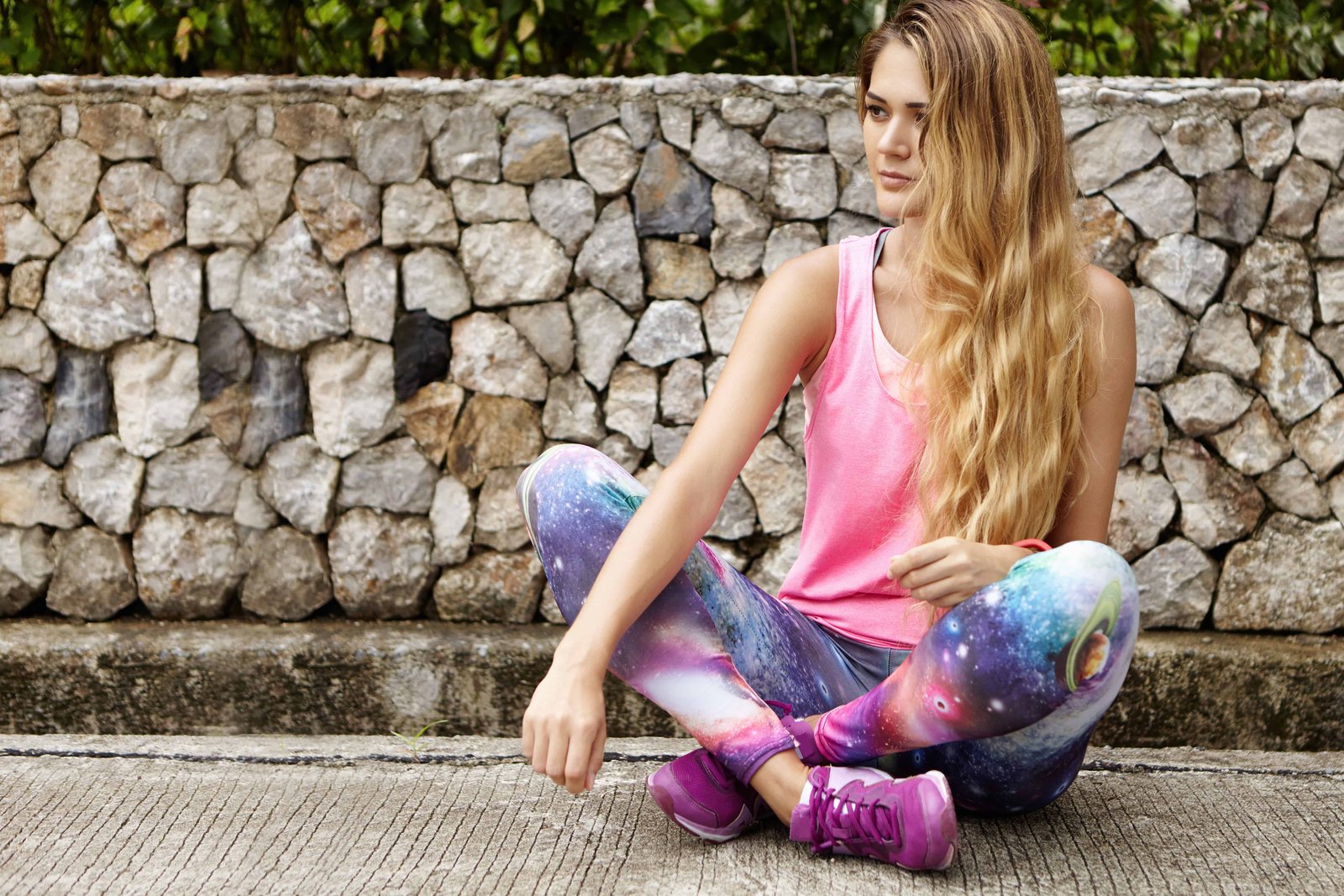 Wearing Yoga Pants or Leggings are legit travel outfits these days. Yoga pants with a tank top or a sweatshirt paired with running shoes make for good active wear. Don a cap and strut off to retreat destinations like Bali in style. Now rock the sports luxe look with ease.
Bohemian Outfit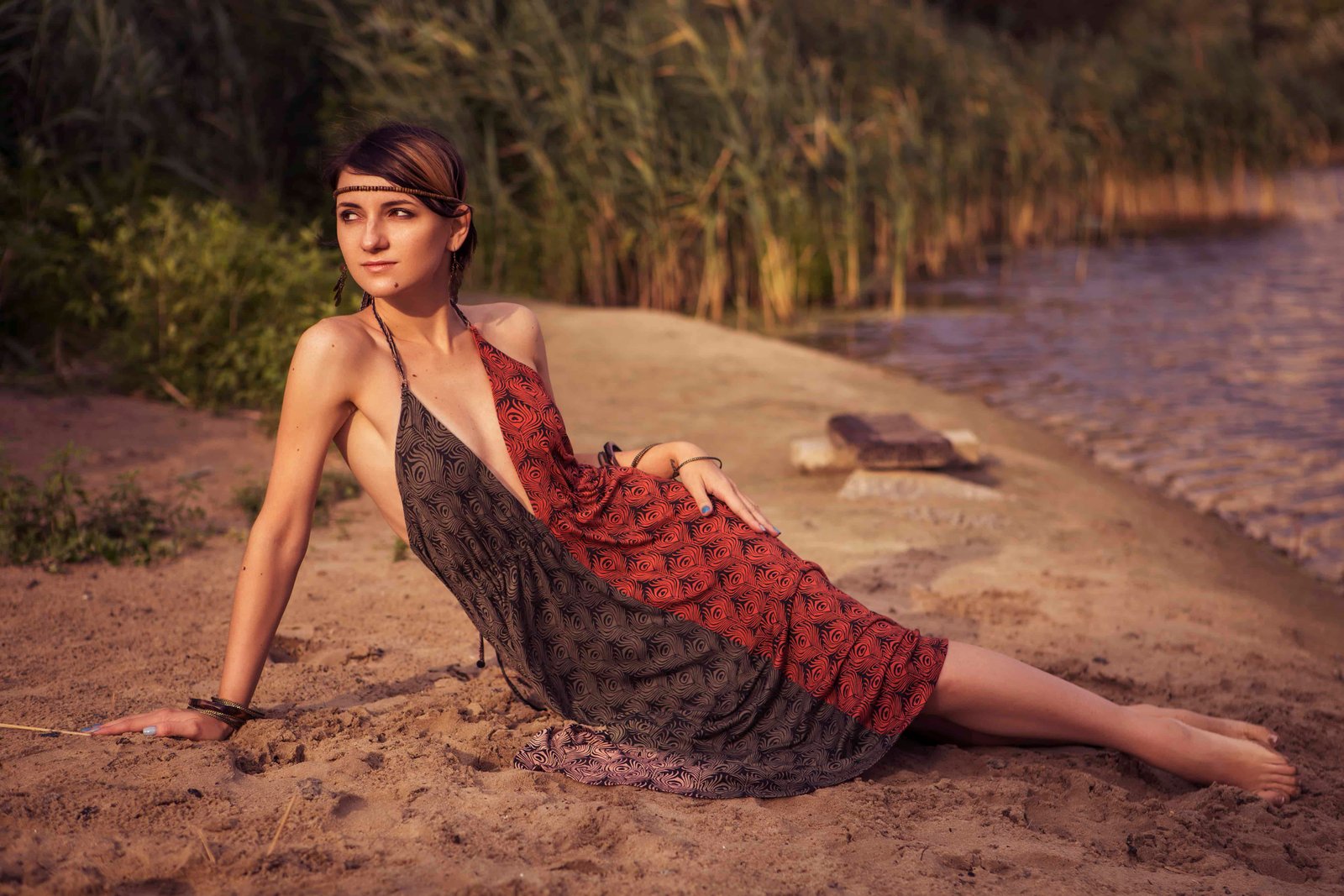 If you are visiting a beach destination, then look no further than flowy Maxi dresses and Skirts apart from some envious swimsuit. Opt for dresses in lighter shades and flowery prints which not only look cute but make for a perfect outfit for a day at the beach. Maxi dresses can be adorned with statement necklaces, oversized sunglasses, and pretty Tiaras. Our second pick for effortless bohemian wear is the long flowy skirt that can be paired with a crochet bikini top, a cover-up, a hat and some boho accessories like tassels.
A few handy tips while selecting your travel outfits for your next trip, Opt for clothing which:
Dry quickly.
Goes well with layering.
Choose complementary colors like black, blue, white for tees that go well with Blue and black denim.
Wrinkle-free and requires no ironing.
Lightweight and requires minimal packing.
Comfortable material and are durable for a long journey.
Pull off your next trip in style with these stylish & straightforward yet travel-friendly outfits that are readily available in your wardrobe and require minimal packing. Dear Ladies, which is your favorite travel costume aka outfit? Did we miss your favorite one? Let us know in the comments below! 👚