I started young. As young as 17. Visiting 'new' places felt ecstatic. And, my version of 'new' was simple. No wonder how popular or lesser known it was, if I hadn't been there before, it was 'new' to me. It hadn't had to be far-off, but anything that was a plain simple 'new' added up to my joy!
As a teenager, I've always loved meeting different people and knowing how the same planet is viewed with different perspectives.
I knew I was only 17 and a full-time student when I started. But, I also knew that randomly wandering by city streets, stumbling upon a bustling market, casually spotting street murals or dropping in the art galleries reconnected me to the part of my existence that would've otherwise just floated-by in the city gush.
With all that kept me going in treasuring the tiny moments of joy, there was also something that gradually started pulling me down; the financial ability to afford my growing desire to travel.
My love for art, street wandering and meeting new people felt so fulfilling that letting it settle in the back of my mind and waiting to do it 'when the time comes' wasn't even a question.
So I started small. And shaped the version of travel that suited my taste and my pocket as well. 😉
In this heart-to-heart post, I'd be sharing some tips that have helped me travel as much I'd liked and the way I'd always visualized.
To all those who are Penniless…
1. Explore your own Home Base.
I was a penniless young wanderer when I'd started. I knew nothing about traveling. All I knew was to cherish the sense of freedom that I'd quenched as a free-spirited young girl.
Somedays I explored artsy photo exhibitions, while on the other I sat by the wide ancient staircases of India's only standing steel mansion. For once, I recollect moving my fingers over a Hebrew script in a decades-old Jew synagogue while on some I checked in to Asia's largest laundromat and on others explored the largest slum of Asia.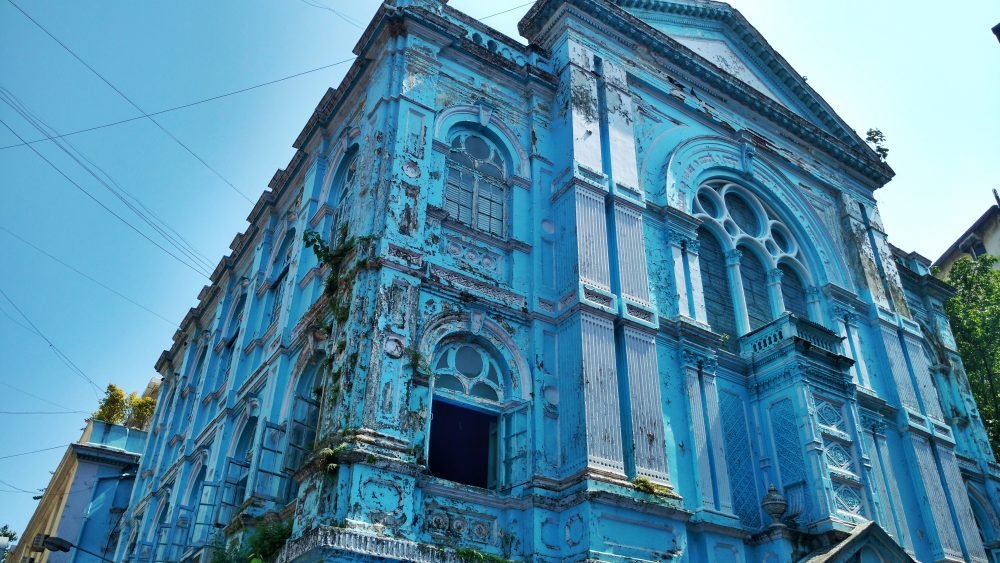 This entire spree of diversity that I'd started loving was all in the very city I was raised, Mumbai.
I hadn't had to travel far to hear stories from the Jews, the ancestral dhobis or the fellow photographers and travelers I'd met throughout. They were all there; only I was to be cocooned out of my shell.
Pro Tip – Within a 100 km your own city or town would amaze you with a diversity of exploration sites you've barely had imagined. I did that. You could try it out as well!
To all those who have FOMO on touristy places…
2. Be a Peachy Planner.
Planning might seem daunting and boring at times, but a few hours invested in smart plan would definitely help you in your shoestring sojourn.
With the growing years and yet many journeys on a budget, I've had slowly started loving the idea of planning my trips in advance not only did it feel light in my pocket but also brought in that feeling of looking forward to something that made me joyful.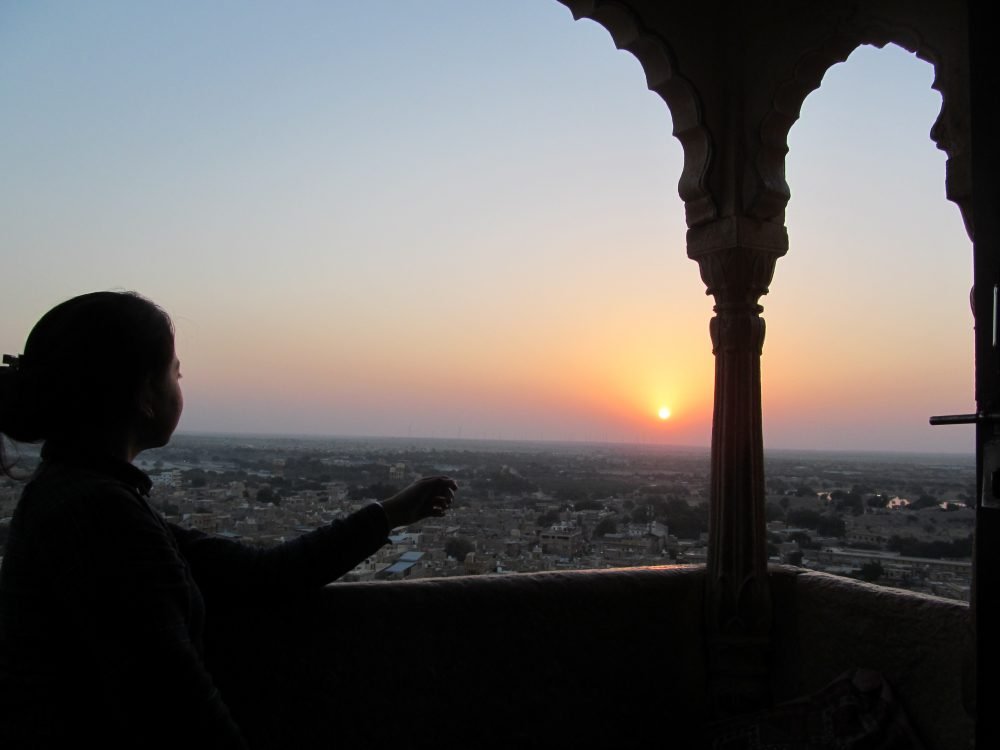 Just like the last time, I'd booked an 800-year old accommodation inside the Jaisalmer fort a month before at a very pocket-friendly deal of only INR 200 ($3) per night. Incredible! Right?
3. Have your Priorities in Place.
Out of all the other tips I would share, my brownie points would go to ~ 'Having your Priorities in Place.'
In this age of social media where our wanderlust is majorly fed by scrolling through our Instagram feeds, it is essential to figure out what is that gives us joy.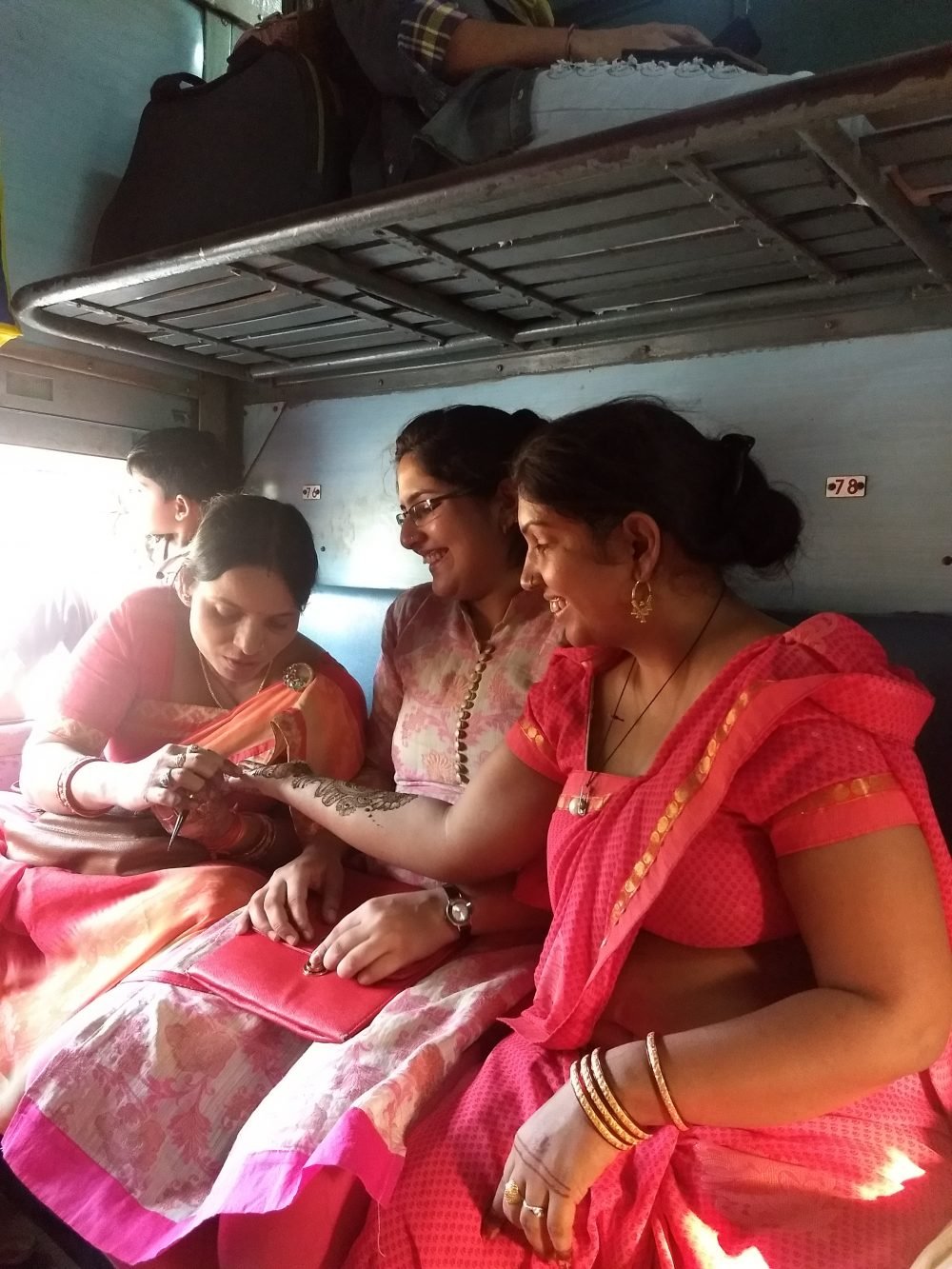 Starting from the mode of commute to the accommodation options I always look for a do-able level of comfort and a fair space of security.
Just like the last time, I'd traveled from Jaipur to Jaisalmer in a 2S coach ~ reasonably comfortable only at a price of INR 215 ($3).
I've learned to utilize my money in exploring and trying out different activities or experimenting with my tastebuds with local food over spending it in a luxurious 3 or 2 tier AC coach.
4. GoodBye Price Peaks.
Probably it isn't the first time you've come across this tip but even if its the ten thousandth time, I'd love to stress on this again.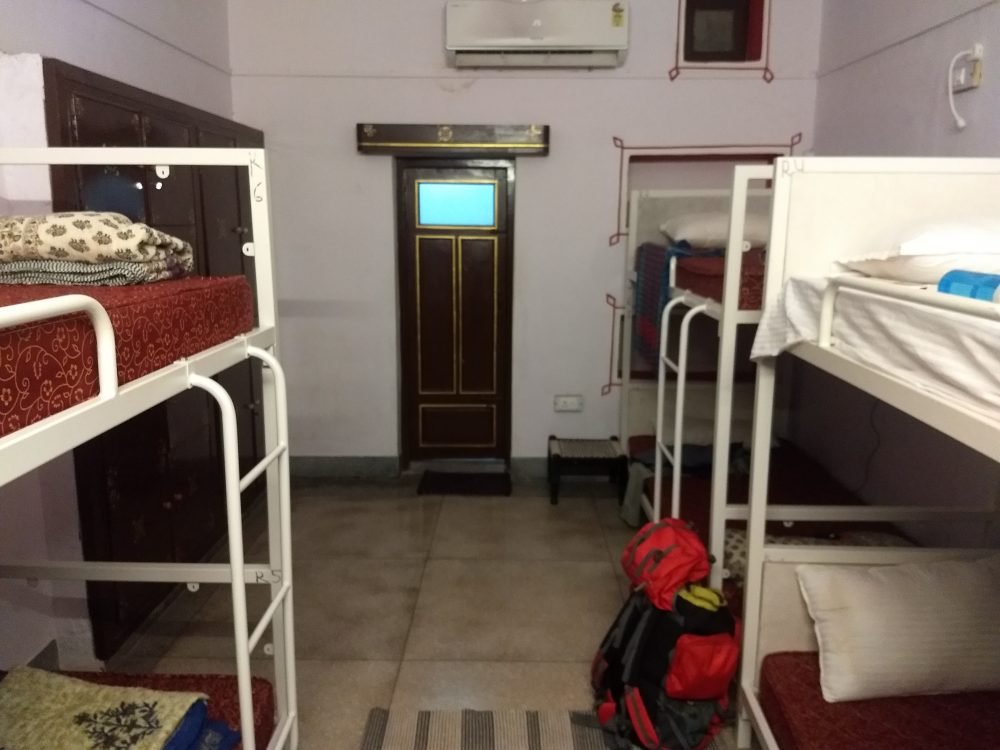 If checking off touristy places is your thing then traveling during the offseason could go a lot lighter on your pocket be in terms of lodging or food.
Pro Tip – However, traveling during the off-season could mean unfavorable weather, but a smarter way out is to book your holiday a few weeks prior to the peak season when the weather shows signs of a pleasant change. Luckily, there are chances of it being neither too hot nor too cold.
5. Sleep Cheap at Backpacker Hostels or Paying Guest Houses.
Being a solo budget traveler, I am mostly on the lookout for two things; interacting with fellow travelers, and a light on my pocket deal.
As far as my priorities are concerned, I'd any day prefer backpacker hostels or paying guest houses over fancy luxurious resorts or hotel suites.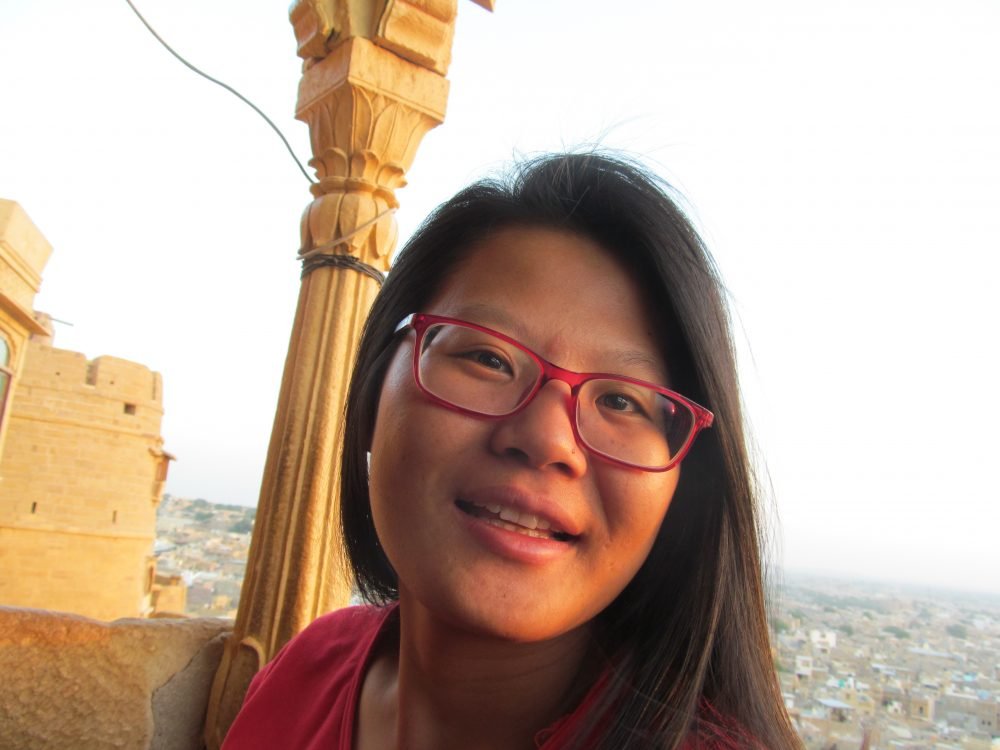 Throughout my check-ins at backpacker hostels and paying guest houses I've had a line up of exciting conversations; like the one with a Chinese girl without exchanging a word in a common language because we had none, in the loop of which Google Translator overtook our conversation; one-of-a-kind yet weirdly funny! Or the one when I'd been out with a French couple who brushed up my french speaking skills, and in exchange, they learned some Hindi or this one being my favorite, hanging out with some Israeli musicians playing some soothing Israeli music on their Ukelele at the Jaisalmer fort terrace.
I prefer this cosmos of travel any day over isolating myself in the sophistication of a luxury hotel suite.
6. Let Public Transport be your Pal.
A cab to yourself might seem fancy and would be great if budget is not your concern, but if you'd like to spend that count of your penny on a better experience than shelling it out to your cab driver, then I'd recommend opting for a mode of public transport.
Interestingly though, it is not only the money you save, but also it throws a focussed lens on the lives of the many locals.
Initially, I've had mostly been a very nasty traveler, but when I experienced the realm of being on a budget, I started looking at the bright side of the public mode of transport.
I learned to see it differently. It had then become a medium of story-telling. Too many locals. Too many stories. Too many eyeballs. And, too many smiles.
What rang my ears were some local folk music or a regional song. But what strung the chord in my heart were some interesting tales or a comforting exchange of small talk with a local co-passenger either out of curiosity or out of good humor.
My stay in hostels has always gifted me a friendly circle of fellow travelers, while my commute in public transport has always balanced my travels with local tales. And, I have started liking it this way!
7. Go Glocal (Globally Local).
As a penniless street wanderer to a budget traveler, I've always had an eye for pretty cafe spaces.
Initially, I'd happily walk into any cafe with a good ambiance and reluctantly walk out of it with a pricey bill.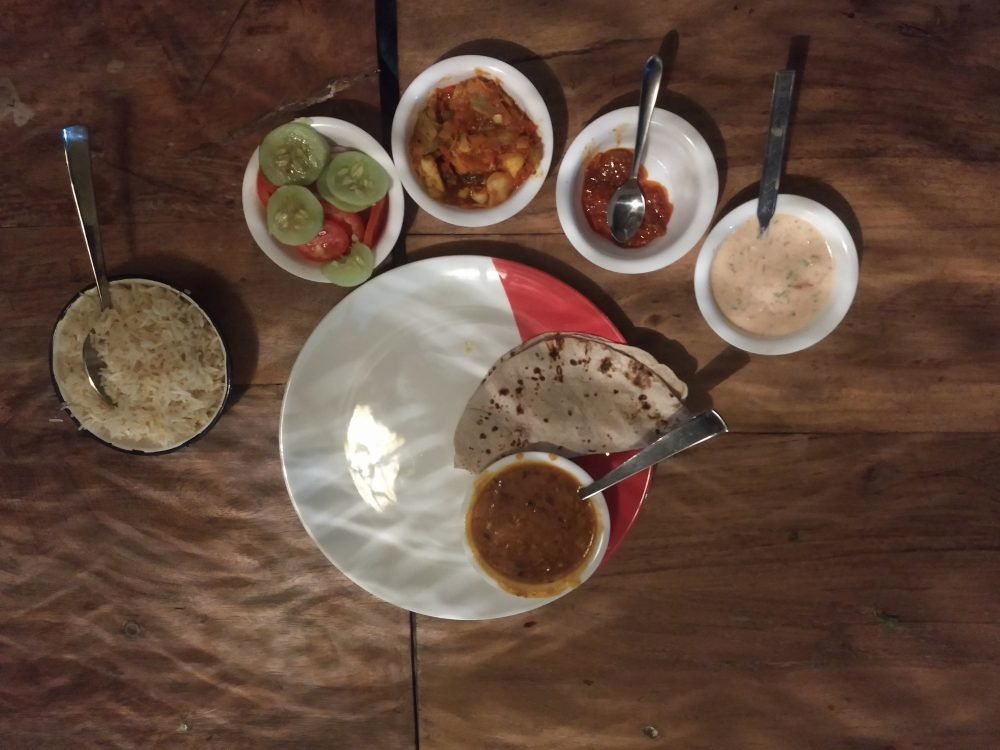 But over my travels, I've learned to have a smarter way to enjoy the good vibe of a cafe with a reasonable amount of a bill and a tummy tight with local food at a local eatery.
Pro Tip – For big meals, I will always check out local eateries and occasionally visit a cafe for appetizers or light pangs of hunger.
This pretty much balances my equation of love for cozy cafes and trying out local tastes not falling too heavy on my pocket.
8. Ditch this one thing every tourist does (this is a fav!)
A place that is on the hitlist of being famous is usually flooded with guides, which means a lot of tourists would hire them.
Simply put one place and too many guides would automatically lead to free flow of information from every corner of the attraction.
My Pro Tip – You simply walk in, in the company of crowds of tourists and their specific guides sharing information automatically gets processed through you.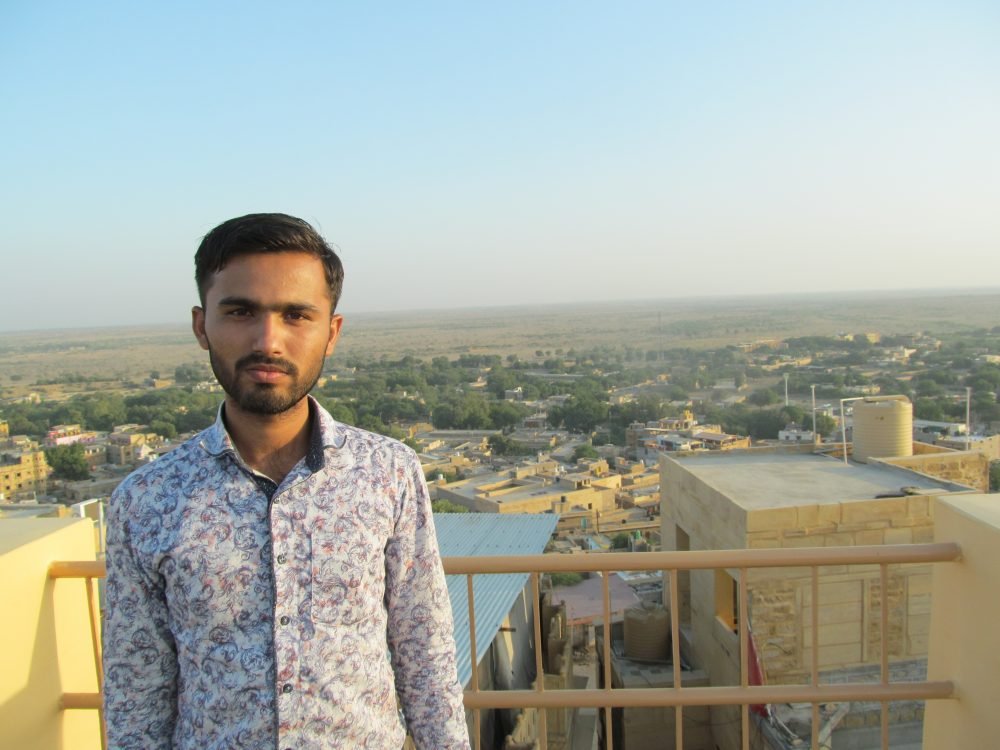 Voila! You learn about the place just as much as they do, and save some bucks — quite a win-win situation.
But here's something a little more interesting that I'd definitely not foreseen:
In the absence of a guide, quite a lot of the property guards and caretakers shared their stories, experiences, and mishaps from the tiny, secretive instances of the past. I don't know what led them to do that, but I certainly see this as a perk of not being around with a guide.
To all those who have JOMO on touristy places…
9. Take the Road Less Taken.
Over these years, what has interestingly strung my chord with travel has majorly been my love for unusual places far-fetched from the city rush, somewhere in the picturesque countryside.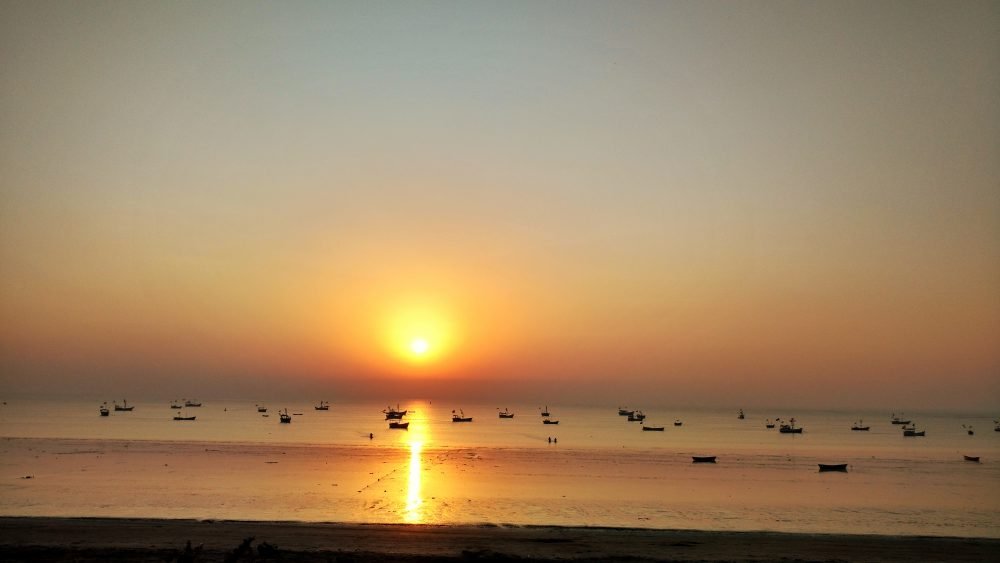 The fragrance of being close to nature, amidst a lesser number of tourists, waking up to silent streets and settling down for the night in the company of birds flying back home has been my favorite type of travel.
Being comparatively less in the frame of touristy options, these places offer not only budgeted choices of lodging and food but also connect you to tinges of the local lifestyle, their language, their cultural etiquette and all things local.
10. Take the Leap of Staycations and Road Trips.
For about a 100 km down the city roads, you'd be welcomed by the scenic vistas of the country roads. And a road trip to these beautiful backyards would do complete justice.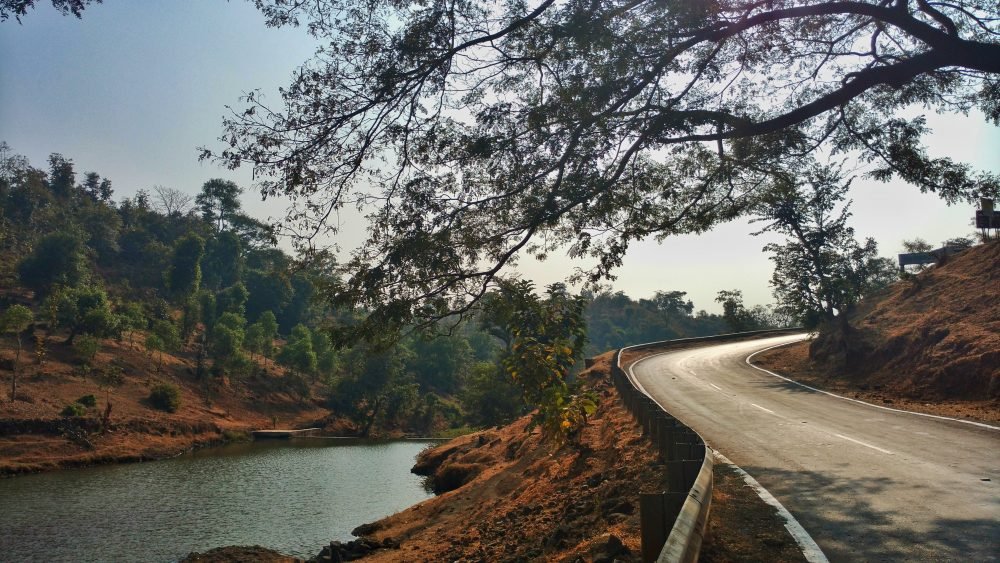 On the verge of being on a very tight budget, I've always loved taking road trips on & off to lesser-known countrysides. Trust me; they are possibly an ideal fit for someone on a budget.
Or if you are a little lenient on your budget but have a rigid schedule, go staycation hopping in your own town or city. Miss out on the tourist attractions and consider seeing the city beyond the lens of a tourist.
Ditch the popular cafes over the vintage old school bars, or consider catching up on open-air movie screenings over the mainstream theatres!
The Takeaway
Possibly this is the best I could say to wrap up, "the idea of a budgeted trip is to travel the way you like by simply prioritizing well, planning a little better and traveling a lot more. At the end of the day, a budget is just a number don't let it stop you from being happy!"