Why visit Jawhar?
Back in 2016, when I'd had my first tryst with Jawhar, in the arid wintry months of November, I had only a little inclination towards the mustard mountains, sparse vegetation, and partially dried-up rivers. But the monsoon months unraveled contrasting wonders altogether. With the coming of the rains, Jawhar seemed to have given birth to at least a hundred virgin waterfalls that appeared not less than white silk threads woven into a carpet of the emerald-colored Sahyadris, with wildflowers scattered all over.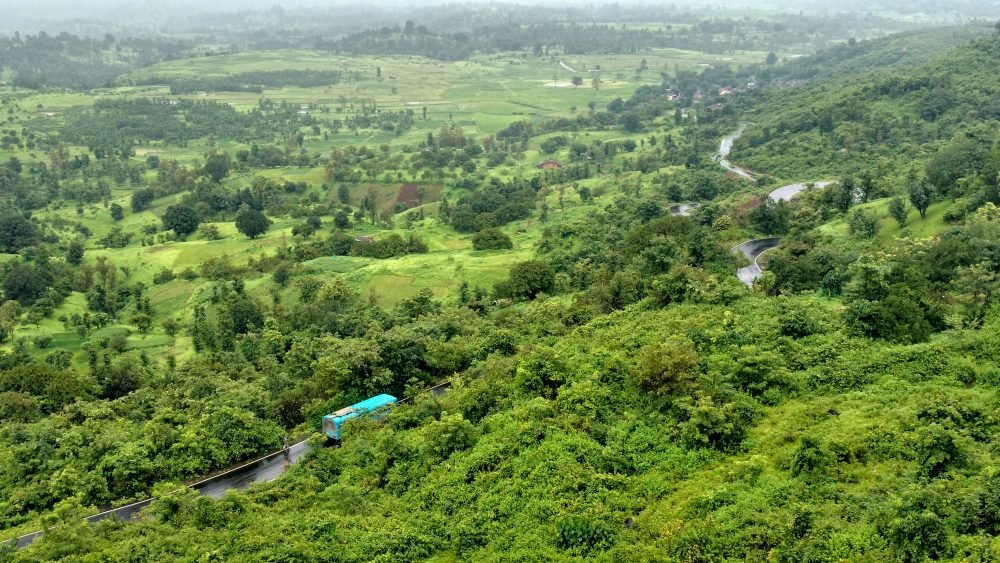 The mist-kissed mountains welcomed us down the winding roads, and the untouched-trodden paths in a charismatic aura of petrichor smitten in the mountain air. On looking further, we were surprised with the rich cultural heritage of the Warli tribe and the traces of a forgotten colonial past that Jawhar has had always harbored.
Since then, I've always found Jawhar to be my favorite monsoon escapade, and could be yours as well, majorly if you are a pluviophile just as spoilt as me!
Who are the Warlis of Jawhar?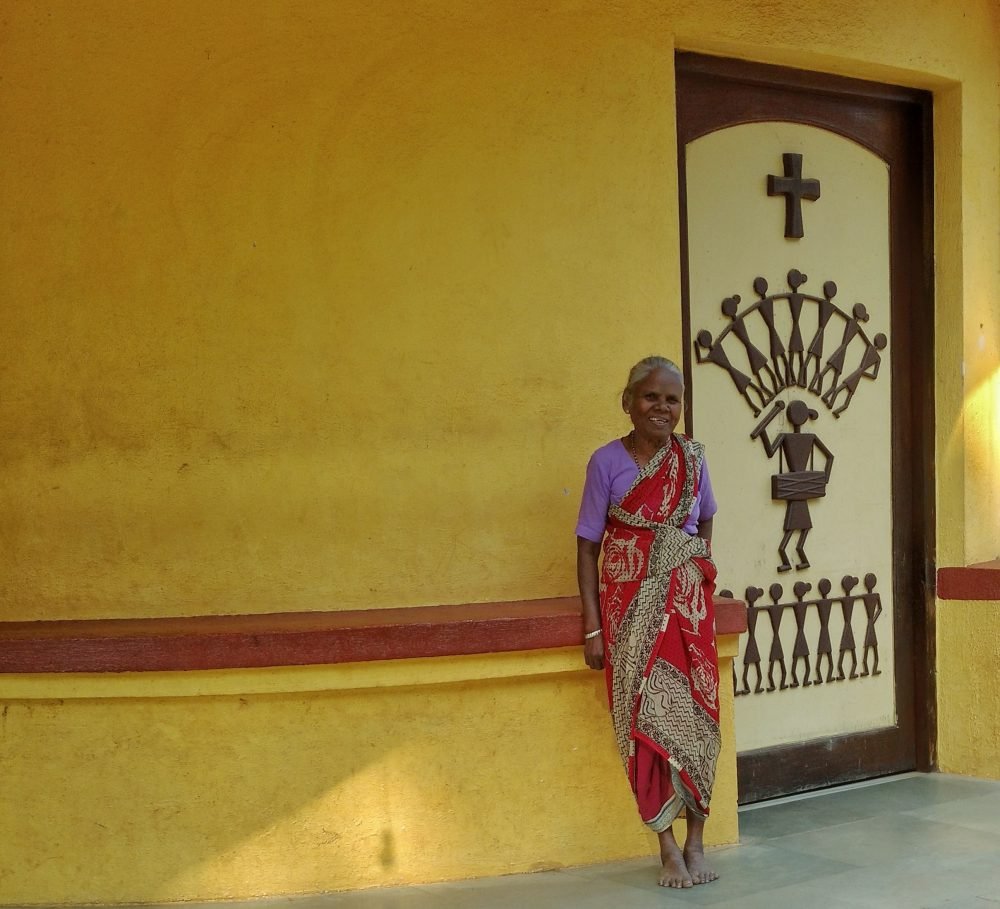 The Warlis are a tribal community based out of Jawhar, Dahanu, Palghar, Talasari – in Maharashtra and in some villages of Gujarat. The Warlis originally were found to be involved in shifting cultivation & hunting. However, in this day and age, they are majorly involved in farming. Out of this primitive tribal community, the major highlight of their culture and livelihood is their 'Warli Painting' which is notable worldwide. Their paintings date back to the 3000 BCE and depict real-scenes of their daily life. To honor the work of the Warlis, The Warli Paintings are now regarded as their Cultural Intellectual Property.
What is the History of Jawhar?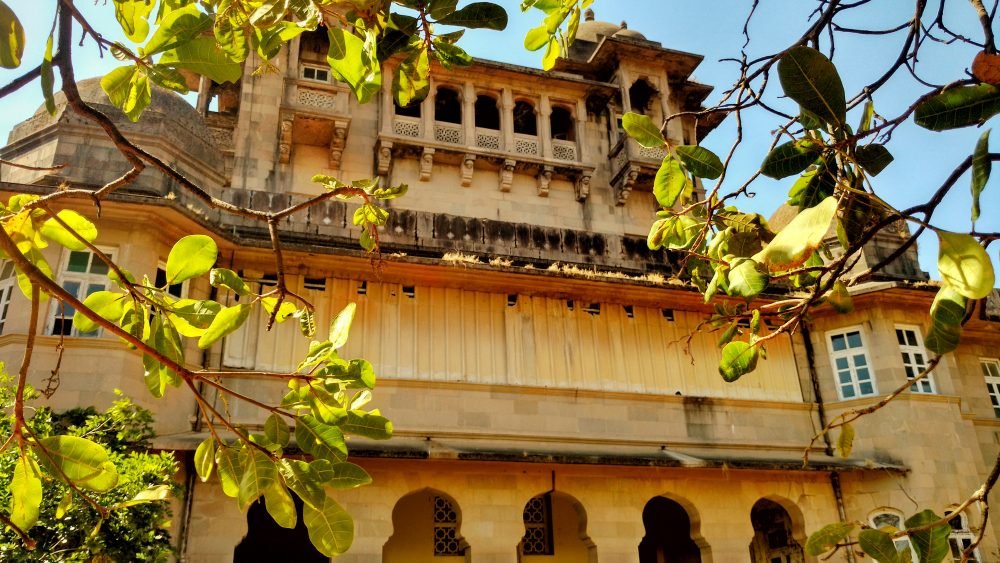 Back in 1343, Jawhar was renowned for being a princely state founded by Raja Jayaba Mukne. Jawhar saw prominent signs of development under the reign of Raja Patangshah IV and Raja Patang Shah V (Yashwant Rao) Mukne who was the last ruler and also, the man behind the Jai Vilas Palace which was the residential abode of the Mukne royals.
What to see in Jawhar?
1. Jai Vilas Mahal Palace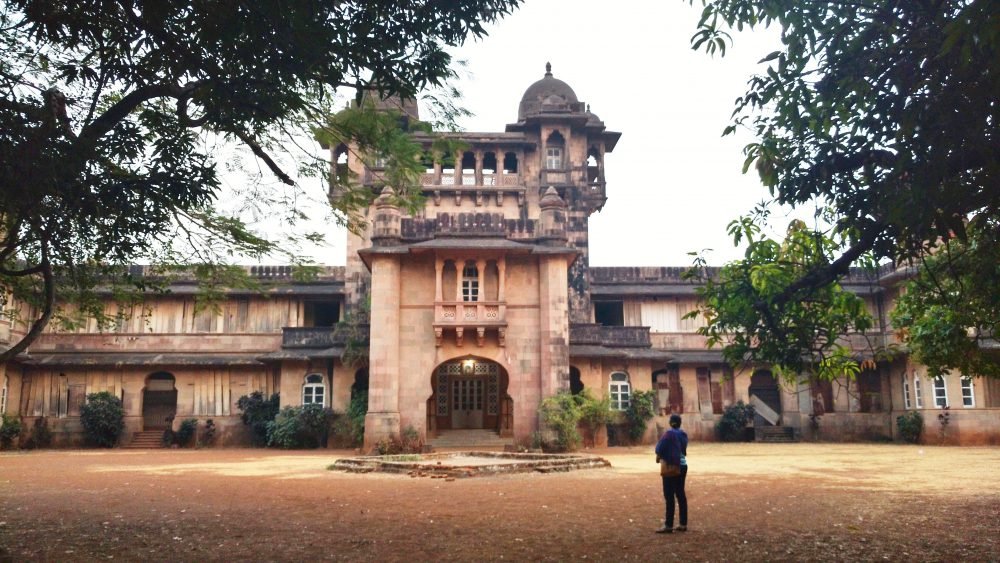 Located on the brow amongst vast cashew orchards, mild forests, underground pathways, and ruined external structures, the privately-owned Jai Vilas Palace is an epitome of the Mukne royalty. With a plush of syenite walls, blackened over the tests of time, The Jai Vilas Palace displays an intriguing influx of Western as well as Indian architecture. Beyond the grandeur of the palace, what makes it definitely worth-a-visit is the panoramic view of Jawhar completely in sync with the fresh mountain nip, the rhythm of tribal drums, and a sense of tranquility to freeze.
Practical Information
A part of the palace is open to visitors at a bare fee of INR 10 which could go up to INR 20 or 25 depending upon the number of visitors. Bizarre! The caretaker with his family stays right at the palace premises and ensures safety in and around.
Timings – After Sunrise and Before Sunset.
Safety Tip – I'd recommend visiting with a group.
2. Purani Haveli (The Old Mansion)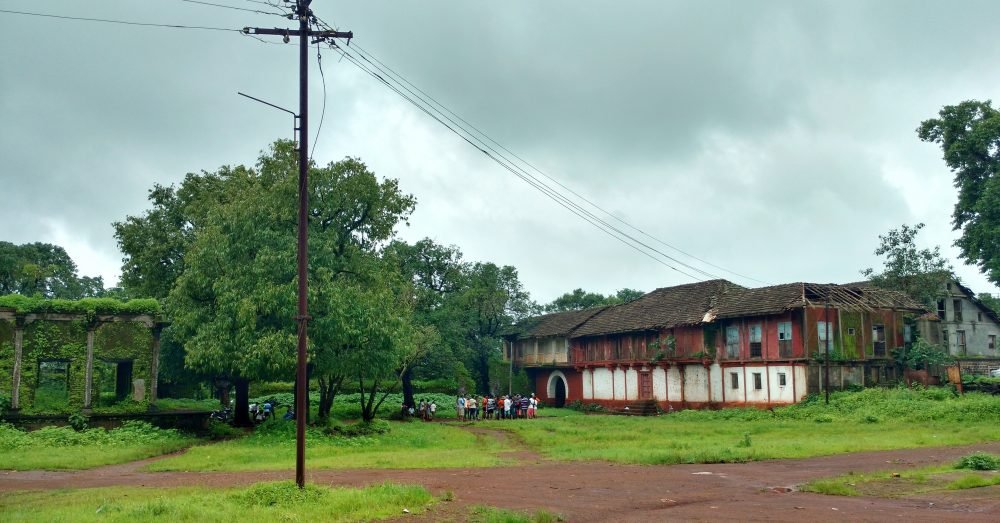 The Purani Haveli is a set of scattered properties mostly in conditions of ruins that closely resemble haunted-looking structures, in shades of mustard and maroon with abandoned verandahs, intricate door, and staircase carvings, and a lot of overgrown bushes and withered trees.
Practical Information
Mostly a lot of locals suggest skipping the Purani Haveli because of it's ruined and abandoned the state. However, if you are heritage buff consider paying it a short visit. It is definitely worth that.
Safety Tip – Even though there's no sign of a watchman or a guard, I'd highly recommend visiting only after Sunrise and before Sunset. I would advise going with a group.
3. Sunset Point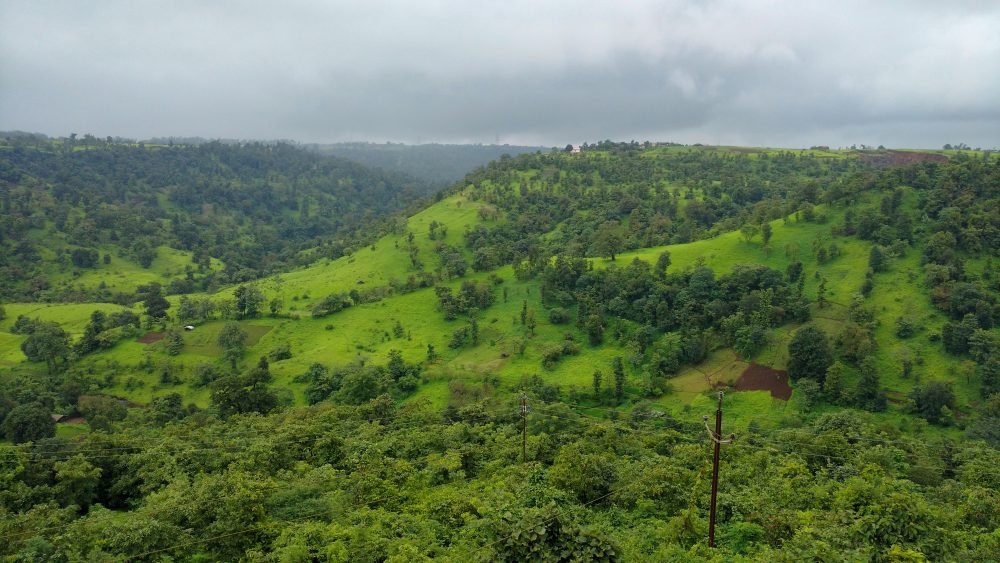 With a dazzlingly beautiful 180 degrees view of the velvet-like green Sahyadri mountains, the Sunset point stands out to be an ideal corner to wrap up a solitary evening in the lap of nature and witness a gorgeous Sunset reflect back on. Closely located at a stone throw's distance of about 0.5 km from the heart of Jawhar, the Sunset point sees a lot of local lads play cricket, tribal women catch up on gossip and families gather for some picnicking.
4. Dabhosa Waterfall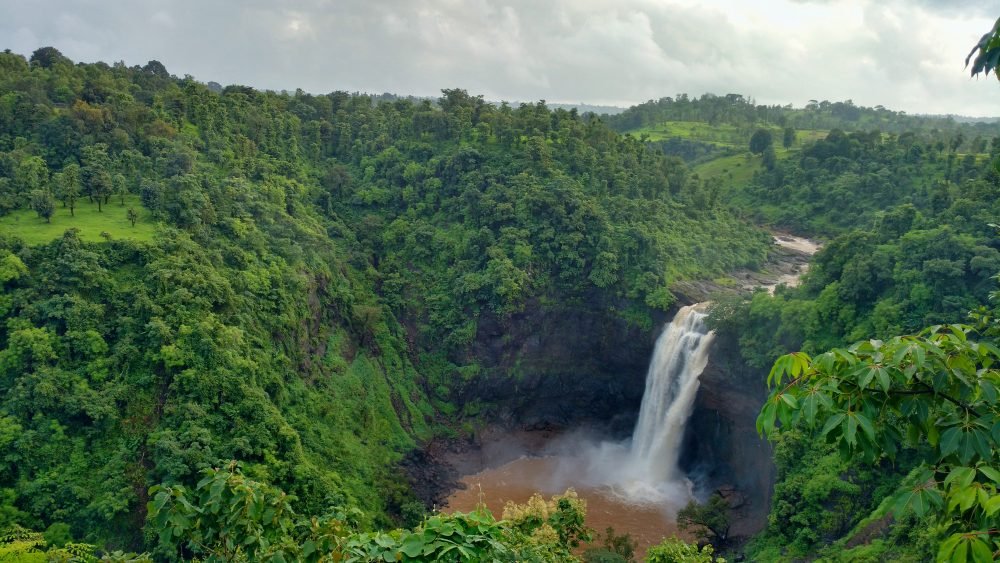 Down a series of bumpy, muddy roads, across flooded fields of paddy, through the tiny mountain settlements of the Warlis, leads the road, to the awestricken wonder of the Dabhosa waterfall in the village of Dabhosa, 18 km away from the center of Jawhar. In a close comparison to all the other points of interest, the Dabhosa waterfall sees a maximum number of tourists due to the gushing flow descending from a height of about 600 feet, making it one of the highest waterfalls of Maharashtra!
Practical Information
Way of Commute – Private vehicle.
Safety Tip – I'd advise not to descend the last flight of makeshift steps that lead to the plunge pool of the waterfall, as there have been incidents of death due to increased chances of risk and sheer negligence on the part of the tourists.
Where to stay? Dabhosa Waterfall Resort.
5. Jai Sagar Dam
Down a narrow trodden path, amidst fresh green mounds lies the pristine lake of the Jai Sagar Dam which was built back in 1956 by the Mukne family at a hefty price. However, what's even more surprising is the fact that it was built after the royal powers were ceased by the government. Such was the dedication of the Mukne kings towards their subjects!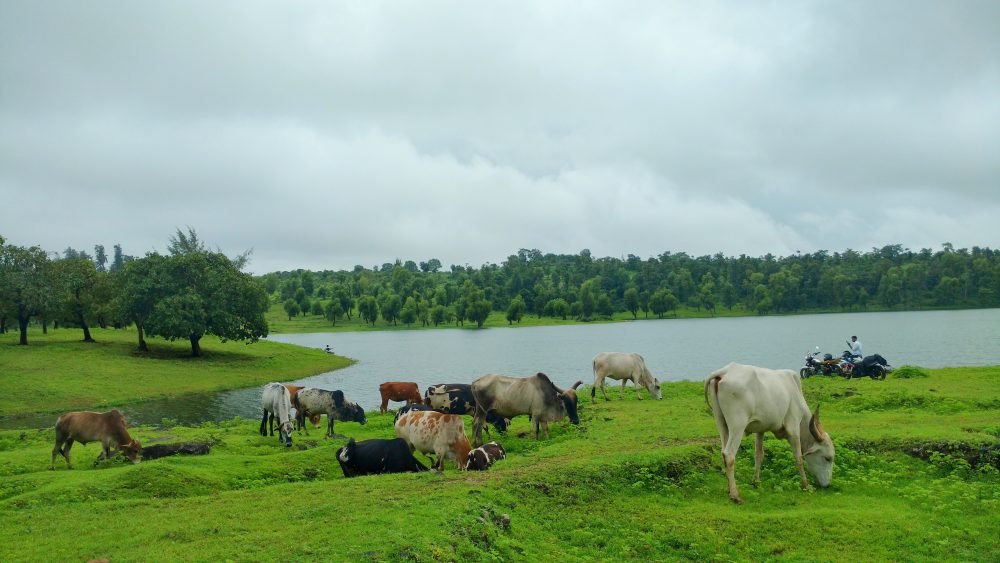 In the present day, with the pitter-patter of the rains, the Jai Sagar Dam does not fail to serve as a picture-perfect scenery pulled out of a fairytale with skirted greenery, an occasional moo-ing company of grazing cows, and a treasure trove of silence.
Practical Information – Swimming is not allowed.
6. Shirpamal
About three centuries ago, the Shirpamal, was constructed at the top of a hill, in honor of hosting Chhatrapati Shivaji Maharaj on his way to Surat. The arrangements of his welcome were organized by Vikramshah, the first king of the kingdom of Jawhar who had honored him by placing a feather on his crown. Today, Shirpamal stands as a memorial of a past relationship between the royals of Jawhar and the Chhatrapati.
7. Hanuman Point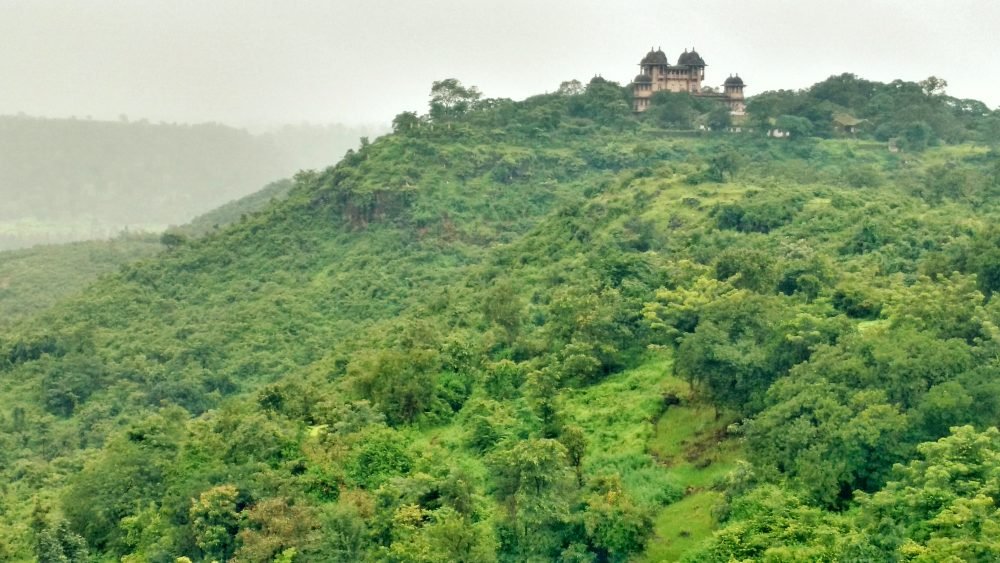 Environed on three sides with lush green valleys as deep as 500 feet and an open cloud-kissed table-land the Hanuman Point, at a distance of about 2 km from the main city area is home to a temple of Hanumanji (the Monkey-God) and also offers a bird's-eye view of the Jai Vilas Palace skirted with jungles and cashew orchards by the fringe of the opposite mountain.
As per common folklores, once upon a time, there sat an ancient temple of Maruti (another name of the Monkey-God) deep within the dark forests of cactus which gave birth to the name – Katya Maruti Mandir, where Katya (in Marathi and/or Warli refer to 'thorns')
In this day and age, post a recent renovation, it has been renamed as the Hanuman Point.
8. Pitstops to spot Warli Paintings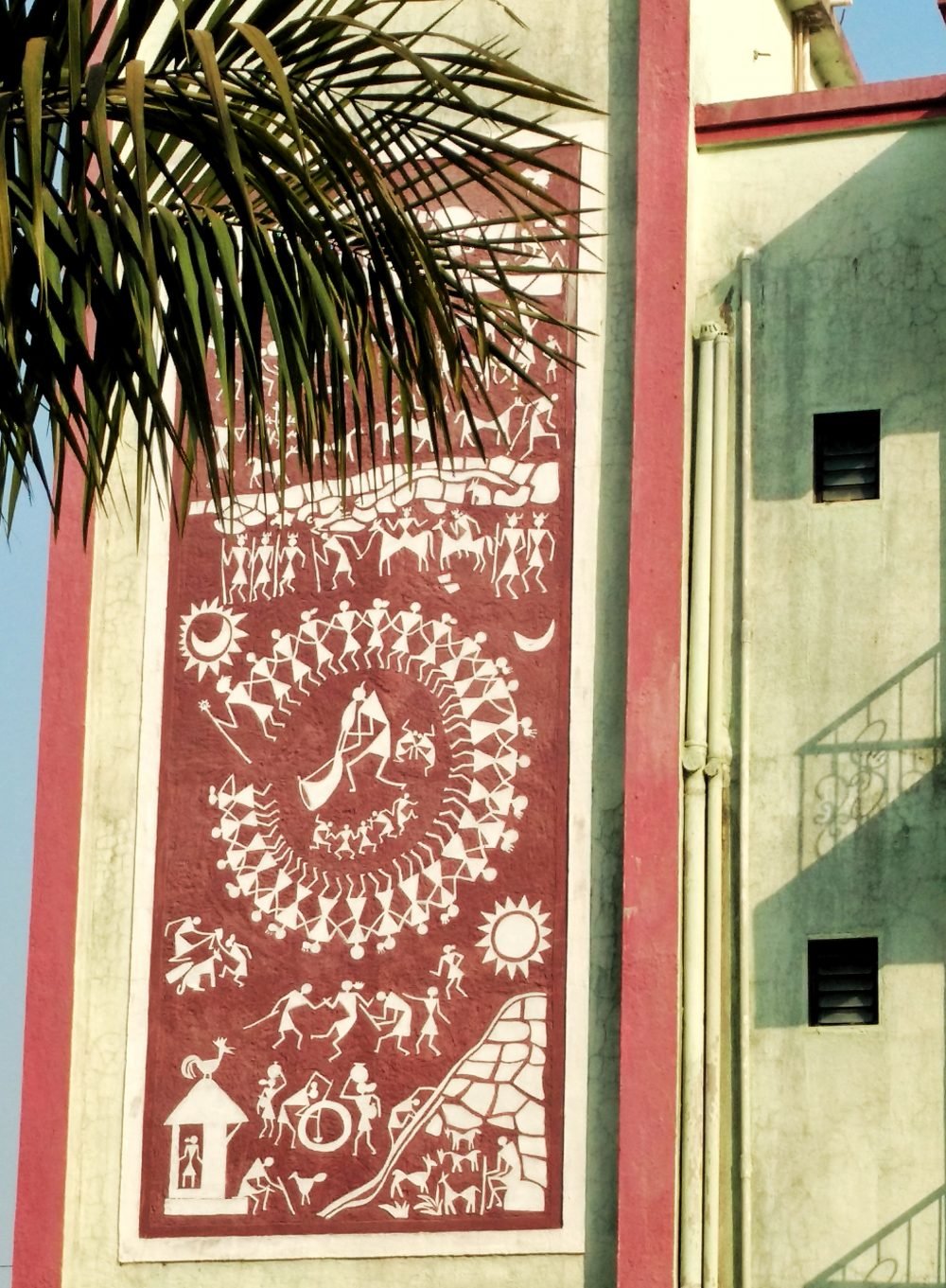 Warli Paintings, being the common connection between tourism and local living in Jawhar, it is definitely not worth giving a miss, which is why random pitstops as you pass by the ghats of Jawhar could take you through narrow village alleys of Warli paintings to be found on the walls of huts or school buildings or churches! Trust me, it is worth going that extra mile!
How to reach Jawhar?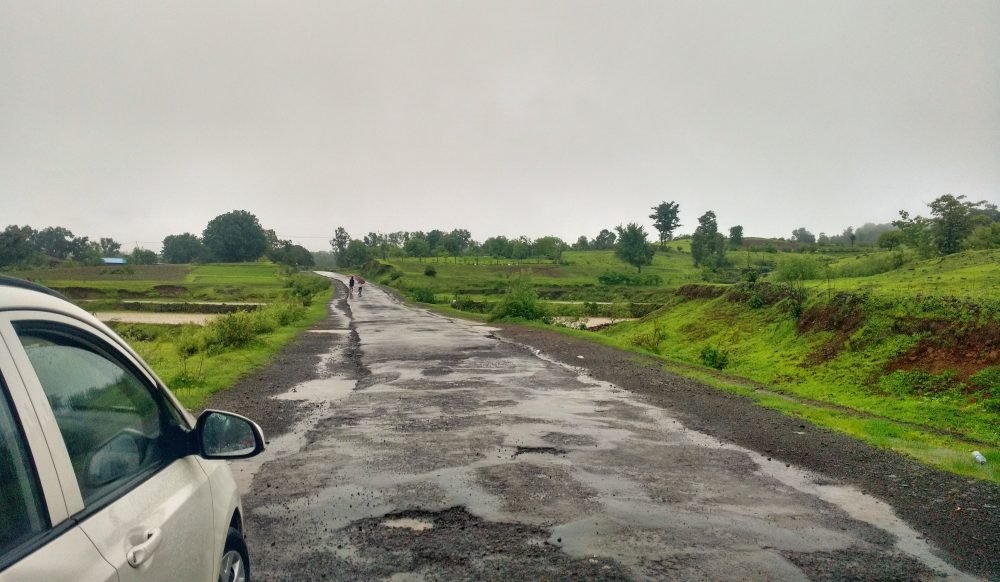 Nearest Cities: Nashik and Mumbai.
By Air: The nearest airport is Mumbai.
By Rail: From Mumbai, the nearest railhead is Igatpuri [61 km] on Central Railway and Dahanu [65 km] on Western Railway. From Nashik railway station, Jawhar is at a distance of 88 km.
By Road: Mumbai-Jawhar-180 km. Nashik-Jawhar-80 km. State Transport buses are also available from Mumbai, Thane, Dahanu, Palghar, and Nashik.
Where to stay? Stay options in Jawhar are very limited to budget to mid-luxury options. To name a few; Prakriti Agro Farm, Shanti Sarovar Resort, Kumar's Sunset family restaurant, and Dabhosa waterfall resort.
Where to eat? Fooding options in Jawhar are limited to locally-run Dhabas and roadside restaurants. To name a few; Shivneri Dhaba and Amrai Garden Dhaba.
How long should you stay? Throughout my past travels, I've visited Jawhar on and off as a day's outing. However, typically, I'd suggest, a day is sufficient to move around and relax, but if you would want to further slow down your travels, then a short-two days trip would suffice.
What is the best way to experience Jawhar? Despite, the feasibility of the public transport services in Jawhar, I'd recommend exploring on a private vehicle. Slowing down. Rejoicing the mountain breeze. And lounging on life with some music, some stories and a lot of dewdrops to have a surreal company with!