Planning a holiday abroad? Choosing the right airline can totally transform your overall travel experience. Frequent flyers usually have an airline preference, but for those who are from the "less frequent" lot, there are many factors that can be deal makers or deal breakers such as the flight duration, seat plans, luggage policy, food preferences, layover timings and most importantly, the prices!
Traveling far can burn a hole in your pocket, and the long travel timings can exhaust you even before you arrive at your destination. Booking a flight that saves you from these troubles is the first step to a Happy Trip. We recently did a trip from India to New Zealand with China Southern Airlines.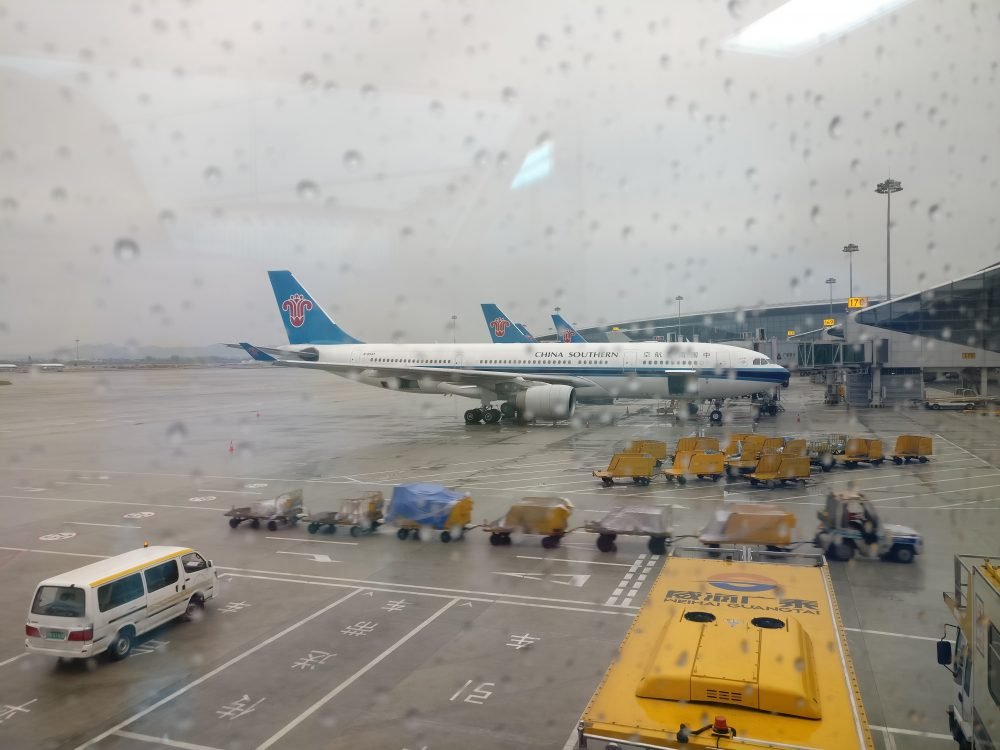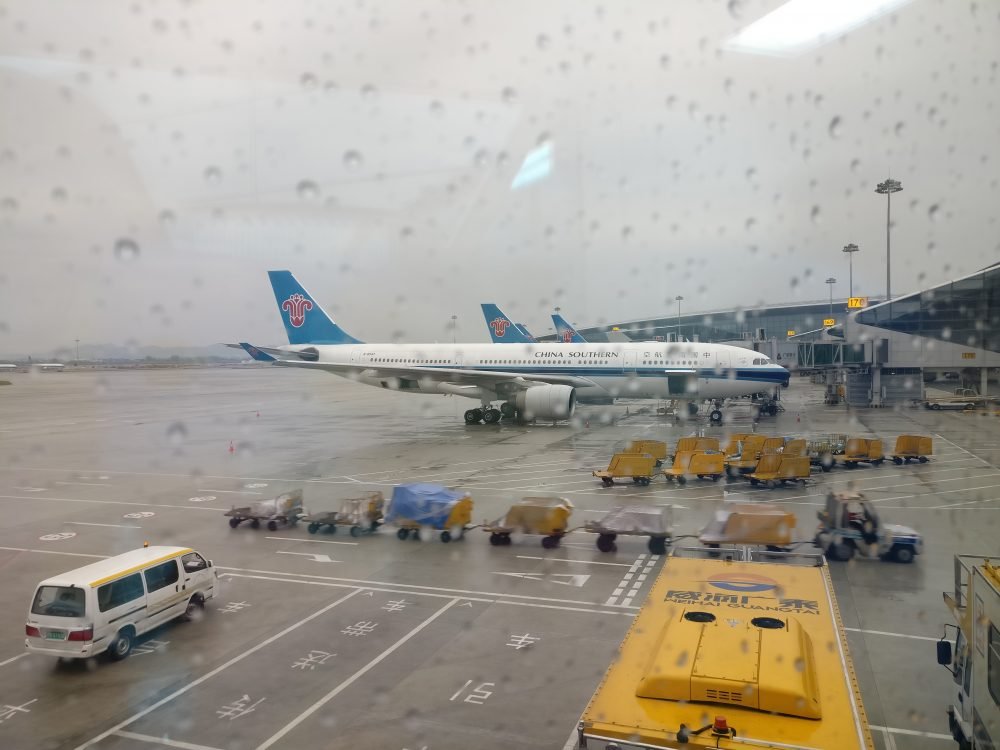 Now when we say anything related to China, the quality becomes questionable. Well, cheap does not always mean poor quality. This Chinese fleet provided us all the travel comforts and helped reach our destination in good spirits even with a 15-hour layover. And yes, the experience was truly beyond expectations.
China Southern Airlines – CSAIR (Review)
Let me give you enough reasons as to why you should travel with China Southern Airlines once in a while or even frequently. So put on your seat belts and join me on this amazing flight review!
China Southern Airlines: Company Profile
China Southern Airlines is a state-owned airline, and its main hub airport is Guangzhou Baiyun Airport. The airline is ranked 14th in the Top 20 Airlines in the World, 2018 by Skytrax. It has also been awarded as the Most Improved Airline and is committed to being a world class airline with global competitiveness. Currently, it operates more than 2000 daily flights to 224 destinations across 40 countries and regions. It is also the first airline in the world to operate both Airbus A380 and Boeing B787.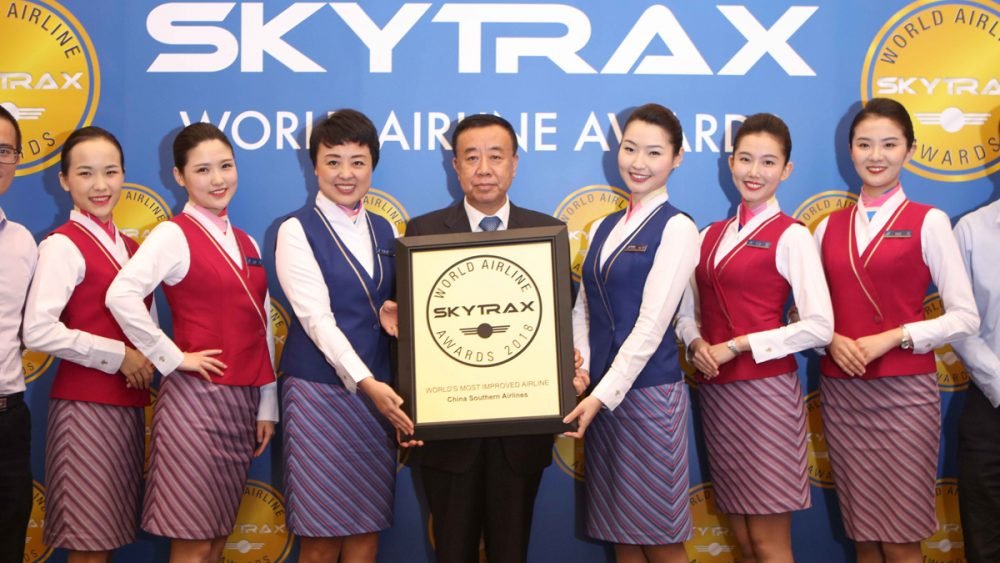 Did You Know? China Southern Airlines (CSAIR) is ranked the 1st in Asia and the 5th in the world in terms of fleet size. In the year 2017, it transported more than 126 million passengers, topping all the Chinese airlines in 30 years.
The Routes – India to New Zealand
There is no direct and non-stop flight from India to New Zealand yet. You can only book flights with one or more stops and if you are looking for cheaper flights, the layover time will be much longer. Since Guangzhou city is the main hub, the flight will have a layover at Guangzhou Baiyun Airport and will connect further to your destination.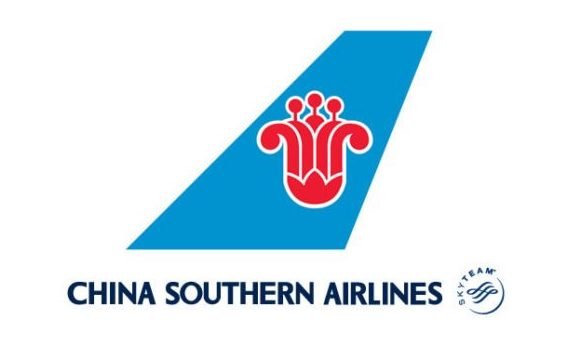 Did you know? The logo of China Southern Airlines consists of a kapok flower on a blue tail fin. Also known as the "cotton-tree flower," kapok plays a vital role in Southern Chinese culture and, is the official flower of Guangzhou, the capital of Guangdong Province in Southern China.
After a thorough research and price comparison, we booked flights from Delhi to Guangzhou and Guangzhou to Auckland in Economy class, and the CSAIR was the cheapest flight for the available dates. For other cities or countries, their website offers all details on each route so you may have a look.
The Baggage Allowance
The baggage policy is different for each flying class. For Economy class, you are allowed 2P of Checked-in baggage (23 kg each) and 1P of Carry-on baggage (5kg). Excess baggage is obviously chargeable so check it with the airlines while you book your tickets. For other classes, all info is available on CSAIR website. They also have baggage services for pets and special needs that can be inquired upon booking.
The Fleet and Cabin Layout
As mentioned, CSAIR operates both Airbus and Boeing aircrafts depending on the routes. From Delhi to Guangzhou, we had Airbus 330 (CZ-360), and from Guangzhou to Auckland, we had Boeing 787 (CZ-305). Let me give you a feature comparison of both fleet categories (Economy Class Only):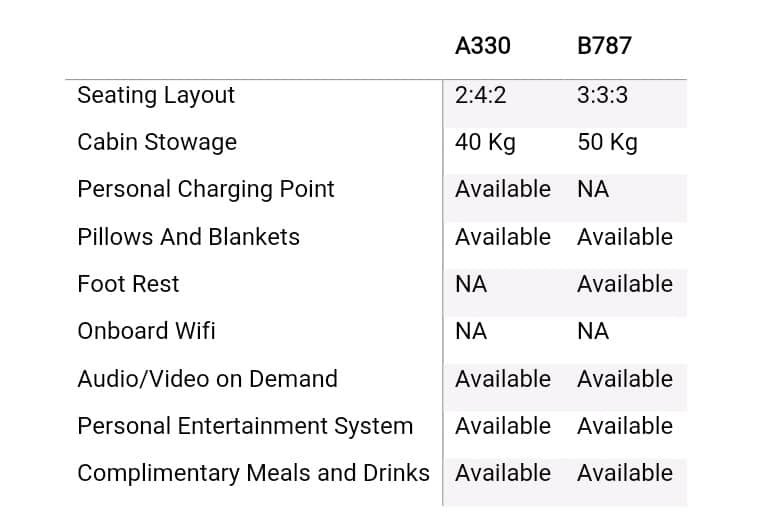 The seats are very spacious and comfortable and offer balanced back support. Their windows are much larger than ordinary aircraft windows and do not have any window blinds. They are electronically controlled and equipped with color-changing optical systems. The luggage compartments are easy to open, load, and close and are large enough to fit your full-size trolley case. The cabin has a very comfortable atmosphere because of the multi-color soft mood lighting that helps to adjust the transition between different time zones and keeps our mind fresh and alert. There is also a constant supply of fresh air and higher humidity levels that allow us to breathe at ease. The cabin pressure is set to reduce headaches and fatigue during the flight.
CSAIR aircrafts are also equipped with Stable Navigation Technology that helps to deliver a smoother flight and minimize all noise disturbances during the journey.
Quick Tip: Web check-in is not always available for CSAIR so if you need a window seat, try going early to the check-in counter and request for the same. Also, not all Window seats have a Window. They are just on the wing side. For Eg. I requested for a Window Seat, and they gave me Seat 59 in B787. When I arrived, I felt cheated. It was a seat along the wing side but had no window at all. It was simple and plain with no view. Do check the seat plan before booking your seat. It makes a lot of difference to your flying experience.
The Cabin Crew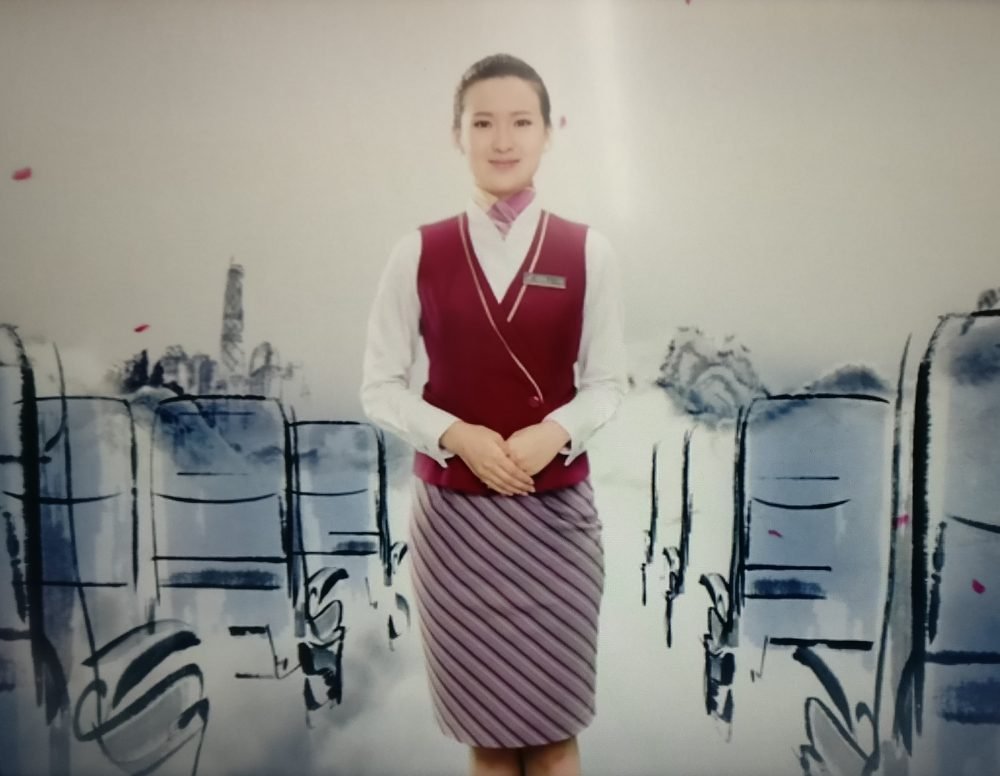 The staff is smartly dressed and well groomed. I was really impressed by their uniform design and colors. There is a separate batch of English speaking staff on board (just look for the badge on their uniform that says English). They are extremely polite and helpful.
In-Flight Entertainment (IFE)
All CSAIR aircrafts have a digital in-flight entertainment system with a 9-inch personal adjustable LCD TV that includes more than 1200 program options, offers more than 600 hours of top-class entertainment, and has a capacity of 1000 GB.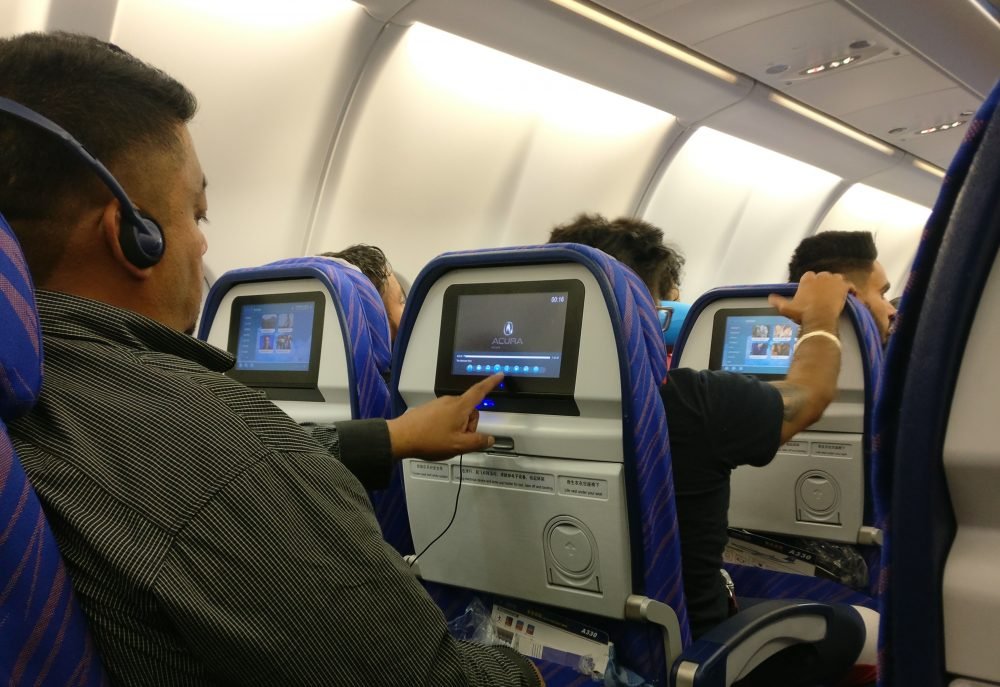 You can never be bored on a long flight as you can choose from a feast of entertainment options including popular, classic and multilingual movies, Chinese and foreign TV shows, music, and games. You can even browse your personal photos and PDF files, listen to music and use other functions; you can also share files with other passengers in the cabin using the USB interface. The system is also equipped with a range of office applications such as Word and Excel so that you can even complete your pending work sitting up in the air. They even provide a magazine which has a list of all IFE programs and some recommendations on what to watch.
You can even control the seat lighting and call the staff using the touch buttons on your entertainment screen.
In-Flight Meals
They have numerous choices of in-flight meals, and you can book them online. If you are a meat lover, you don't have to worry at all. They serve finest varieties of Asian and Western cuisine. And if you want to try something authentic, you can book their Chinese main course and taste all the South China specialties.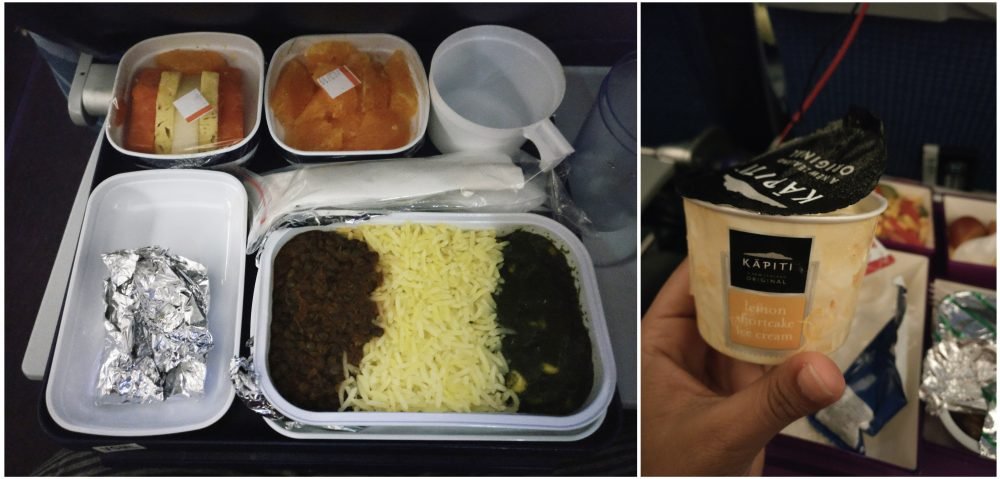 For vegetarians like us (who do not even consume egg), flight meals are usually worrisome, and we end up starving or eating our own food. Honestly, we did not expect much from CSAIR in terms of onboard food service, but we were taken by a surprise. We booked Asian Veg Meal and Special Meal (Jain) for all flights. We were able to try varieties of dal, curries, rice, chapati, and even gulab jamun, and yes, everything did taste Indian! We were glad that all meals suited our taste and were served in international health standards. And if you have any allergies or health issues, feel free to mention everything prior to flying.
I am a non-drinker, so I was only enjoying the canned juices. But for those who love the spirits, the options are endless. On your return flight from New Zealand, they even gave us a cup of lemon ice cream and some cheese and crackers which are very native to the NZ food culture.
Duty-Free Purchases
When taking a China Southern Airlines international flight, you can purchase in-flight duty-free goods from the well-known international brands and receive them on the plane itself. They include perfume, skin-care products, cosmetics, jewelry, watches, cigarettes, wine, leather goods, popular digital products, chocolate candies, children's toys, ethnic products, and so on.
All payments have to be made in flight the only. They accept a variety of major currencies and credit cards payment such as MasterCard, JCB, American Express, Diners Club International and VISA for a billing amount of $ 15 to $400.
Transit and Layover
I would say, this is the best part about flying with CSAIR. China Southern Airlines offers free transit accommodation for the following passengers who have a transit in Guangzhou:
If you are flying with China Southern flights, China Southern international code-sharing flights or China Southern international/China Southern international code-sharing flights (Carriers are limited to Chongqing Airlines Co., Ltd. and Xiamen Airlines Co., Ltd.).
If your layover time is 8-48 hours for International-To-International, International-To-Domestic,Domestic-To-International, Domestic-To-Domestic.
If you meet the above requirements, you are eligible for a free stay for one night (including free breakfast) and transportation between the terminal and the hotel. Any costs for additional services need to be paid by you. The grade of hotels will depend on your flying class and availability. For Economy Class, you can choose from a list of Grade C & D hotels either online or at the Accommodation Counter at Baiyun International Airport. Visit the website of China Southern Airlines (Home > Online Services > Transit Accommodation) to book a hotel by yourself.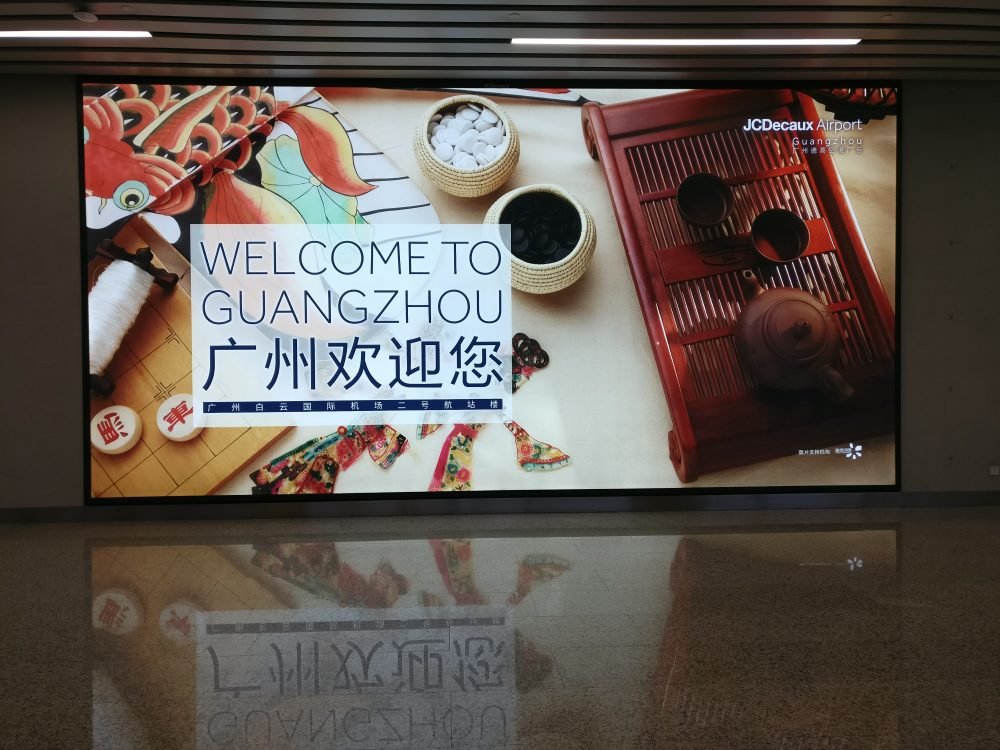 There are around 53 countries that have a 72-hour visa-free transit but unfortunately, India is not on the list, and Indian citizens need to obtain a temporary visa. We had a layover for more than 15 hours, and that is why we were eligible for free accommodation in Guangzhou. Before you move to the Accommodation counter, you need to obtain a Temporary Visa (Free of cost) and clear border inspection. Once you get a valid stay ticket, you need to head to China Southern Airlines Accommodation Counter near Gate No. 50 on the1st Floor of Baiyun International Airport Terminal 2.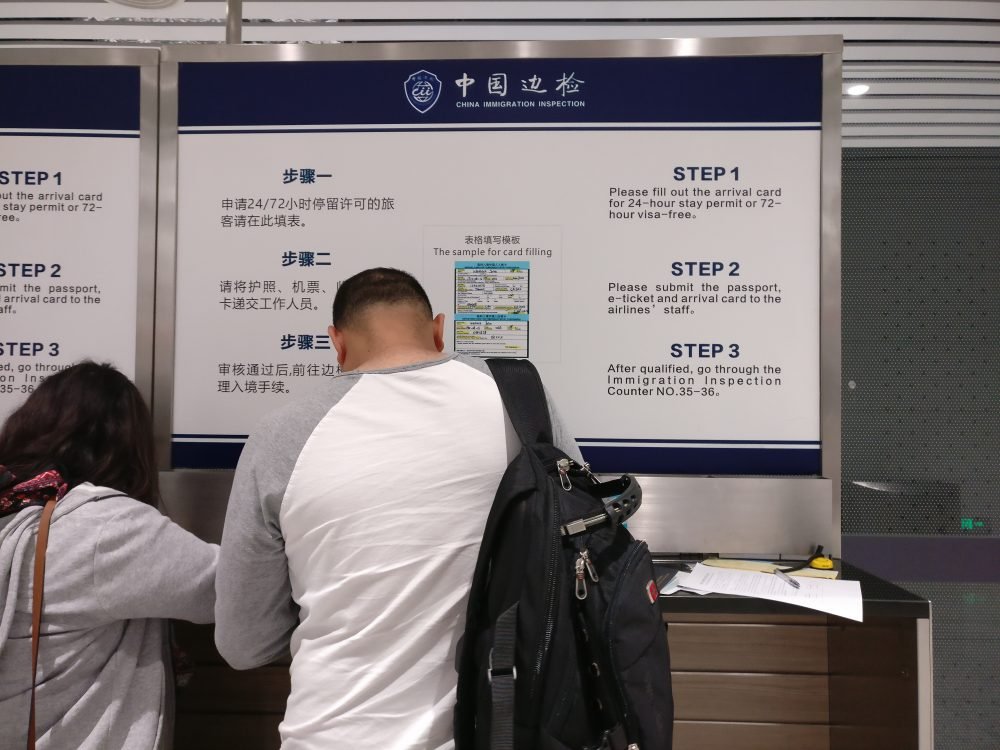 We selected W.Y. Lera Hotel, and in no time, we were transferred to the hotel by bus. Our room on the 17th floor was really comfortable and had great views. We took a nap, got freshen up and even had time to explore the nearby area before heading back to the airport.
Quick Tip: When you are in China, just keep in mind that most of your social media apps won't work here. Our SIMS were off, and we did not have access to Facebook, Whatsapp, Gmail, Google, and even the Maps. And people obviously don't speak much English in China. Therefore, avoid getting into trouble and keep your adventurous soul in control because you will literally have no point of contact and might get lost in the city. The airport does have a WiFi booth where you need to scan your passport to obtain a WiFi ticket. I had a ticket, but it was of no use to me because I could not access any Apps. It is recommended to download WeChat App in advance or other Apps that can work in China.
Lounge Access
Baiyun International Airport has around ten transit lounges of various categories. Well, we had a Priority Pass (HDFC Membership Program) and had access to the Premium Lounge T2 at the airport. Priority Pass is an independent airport lounge access program. A membership provides you with access to their network of over 1200 lounges in over 500 cities worldwide. You can talk to your bank and find out more about membership and lounge access.
The Premium Lounge in Guangzhou has complimentary beverages and snacks along with an authentic Chinese Noodle Bar, varieties of bread, desserts, and fruits, standard business facilities with computers and work desks, massage chair, and charging points. The interiors are very unique, and their Mini Tea Room will give you hints of the Chinese art and culture.
Souvenir Stores and Food Outlets
If you would like to pick some Chinese delicacies and traditional souvenirs, there are some amazing stores at the airport that have an attractive collection of Bone China cups and saucers, Silk scarves, Feng shui items, dolls, and showpieces, etc. Feel free to explore and buy something if you like. And if you are a foodie (especially beef or meat-lover), there are lots of cafes and restaurants where you can taste the authentic Chinese food.
Ready for a great flying experience? I am sure you would now agree that CSAIR is dedicated to providing each of us the best flying experience and stands by all quality tests, unlike the other Chinese products. You can totally trust it! Well, we only flew in Economy class so the review was specifically for the same but you can definitely try the Business Class and have an enhanced experience. I give full marks to it for the customer service and would definitely recommend it not just for New Zealand, but for all routes.
Editor Rating

Rated 5 stars

Spectacular
---
China Southern Airlines

Reviewed by:

Published on:

Last modified:
---